E3D, the British producer of all things related to 3D printing machines, has launched a new HotEnd upgrade called the SuperVolcano.
This HotEnd is compatible with printers that can integrate the popular E3D V6.  However, the SuperVolcano has up to 11x the volumetric throughput of the V6. In a test done with PLA at 220°C, the SuperVolcano had a throughput of 6600 mm3 per minute.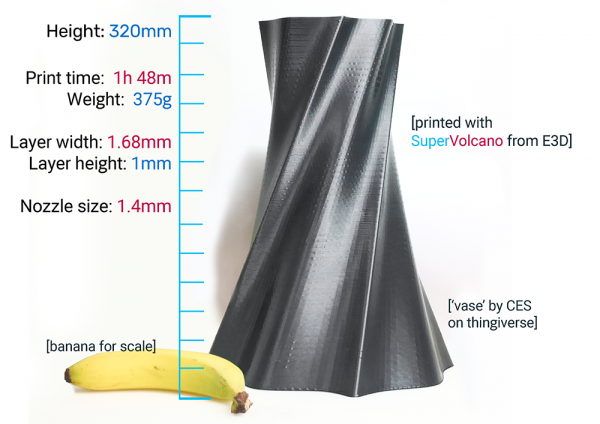 It has been developed to increase flow rate and allow for wider and higher printing tracks. The reason for this is that E3D believes a major downside of large scale printers for industries such as automation and aerospace is the slow print speed.
This new solution improves bed adhesion and reduces the chance of large prints warping or breaking off at midpoint. An increased flow rate can also mean a great area for tracks to bond to each other resulting in stronger parts.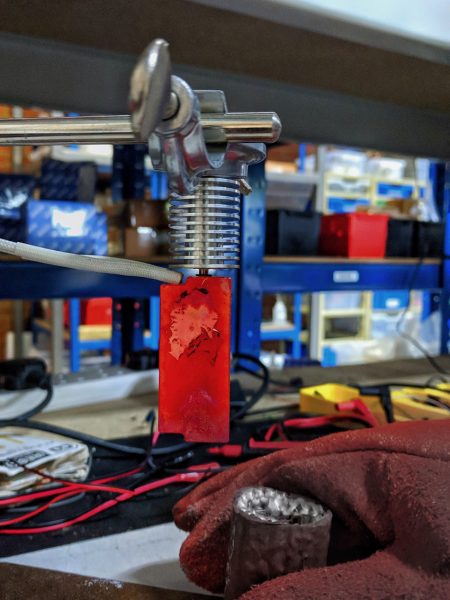 Technical Details of the SuperVolcano
To increase the printing speeds of the SuperVolcano, E3D designed new 80W heaters. Therefore, the company assures customers that extra safety features have been added.  A few further technical details include:
Overall assembled length runs to 56.5 ± 0.5mm (just block and nozzle)
Maximum rated operating temperature of the heater is 500°C.
Nominal heater power is 80W.
Materials include a nickel plated copper block, a brass/nickel plated, copper/hardened steel nozzle, and steel fixings.
Filament size is either 1.75mm or 3.00mm
Nozzle size can be 0.60, 0.80, 1.00, 1.20, or 1.40 mm.
To test the speed differences between the V6, Volcano and new SuperVolcano, E3D completed a range of comparative prints in the form of a 3DBenchy Armada.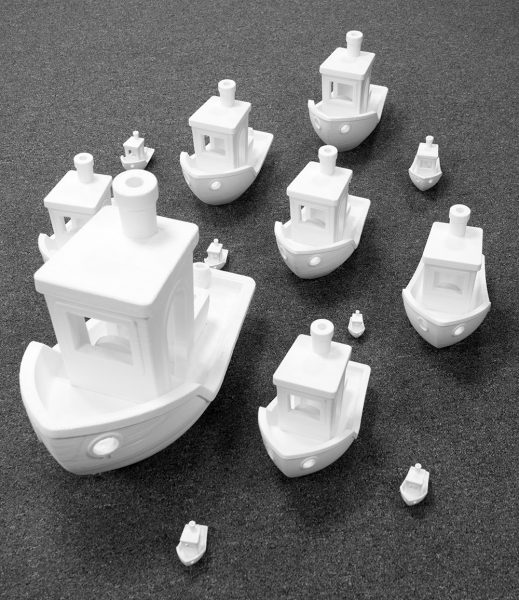 Check out the impressive test results in the table below:

After testing was complete, the SuperVolcano was put straight to work on the E3D assembly line to print jigs for the company's Motion System which is currently under development.
Learn more about the SuperVolcano by visiting the E3D website.
(Source: Press Release)