Currently more accessible than ever before, desktop 3D printers are constantly being used to actualize innovative ideas and produce useful objects. Unfortunately, it seems as if the only time this marvelous technology gets any mention in the mainstream media is when the fearful prospect of DIY firearms arise.
The frantic controversy surrounding 3D printed guns reached new heights last year after the U.S. State Department reached a settlement that allowed Cody Wilson, a self-proclaimed crypto-anarchist, and his non-profit organization Defense Distributed to upload CAD files of functional DIY firearms online, claiming that the initial ban was in violation of the First Amendment.
Shortly after, the initial ruling was swiftly thwarted in court and Defense Distributed was forced to take down the 3D files. But by then, the organization's website had already supplied thousands of people across the world with access to 3D firearm blueprints, and the digital files can likely still be found on the internet today.
Learn more: 3D Printed Gun Digest – Everything You Need to Know in 2019
While the 3D printed gun dilemma is mainly staged in the United States, it has even stronger implications in places like Europe and Australia, as traditionally manufactured firearms are much more difficult to obtain. Overall, there has been a lot of heated debate within the 3D printing community surrounding the viability of 3D printed guns and how dangerous they truly are, and even the industry itself has taken note of this critical issue.
The French 3D printer manufacturer DAGOMA has just launched an interesting anti-3D printed gun campaign called Operation Harmless Guns. Collaborating with the advertising agency TBWA\Paris, the company is aiming to halt the production of 3D printed guns by flooding the internet with hundreds of non-functional models.
"3D printers are a veritable revolution. It is possible to print anything at home: from decorative objects to figurines or even artificial limbs. To do it, all you need to do is download the blueprint files for any of the millions of items available online," the company writes in a press release.
"Unfortunately, among these items are files to print real firearms. Accessible without restrictions and in just a few clicks, anyone who owns a 3D printer can manufacture fully functioning weapons at home that are untraceable and undetectable."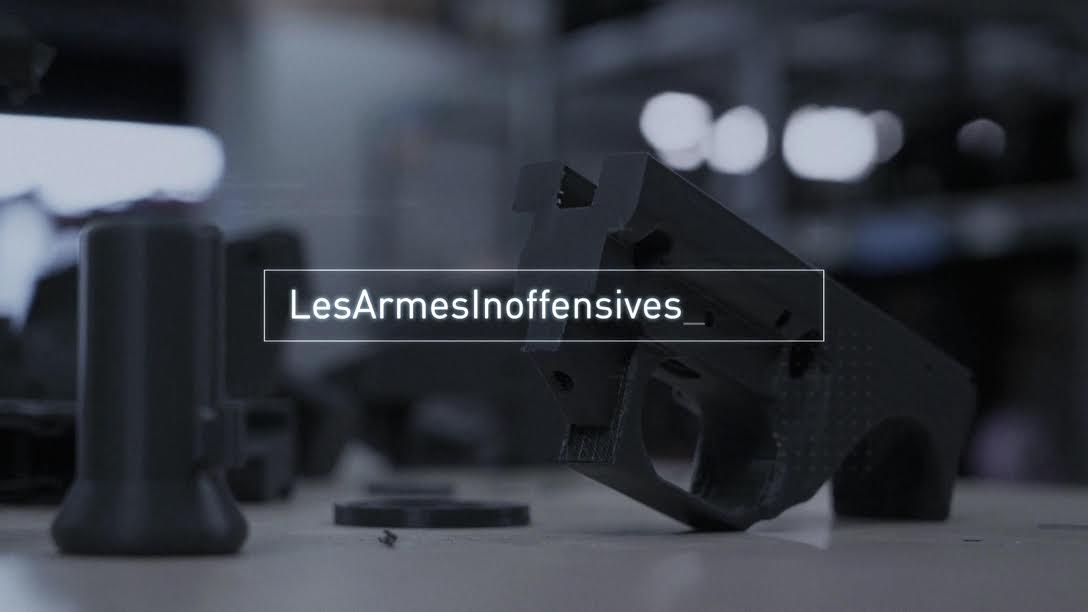 Can Operation Harmless Guns Actually Keep People From Getting 3D Firearm Blueprints?
The Operation Harmless Guns campaign plans to counteract the sharing of 3D printable gun blueprints by downloading existing files and subtly modifying them so that none of the pieces fit properly together. According to DAGOMA, all of the changes made to these 3D models are undetectable to the naked eye, including the weight, appearance, name, and composition of the firearm.
Hundreds of these modified files have already been unfurled across different forums, website, and 3D model repositories. By doing this, DAGOMA believes that it can deter users from wanting to make their own functional pistol or semi-automatic weapon.
Operation Harmless Guns is already well underway, as DAGOMA claims that these new files have been downloaded more than 13,000 since they were uploaded. Once printed, the user will discover that the 3D printed gun is non-functional and completely harmless.
Whether this campaign will actually prevent people from downloading 3D blueprints for functional weapons remains to be seen. Nonetheless, it's certainly one of the more interesting solutions we've seen for stopping 3D printed guns from getting into the wrong hands.
To further its commitment to fighting against 3D printed guns, the French manufacturer is also developing a 3D weapon file detector software that will prevent DIY firearms from being manufactured on DAGOMA 3D printers.