Back in 2013, Texas-based libertarian and crypto-anarchist Cody Wilson successfully fired a bullet from the first-ever fully 3D printed gun. Ever since that trigger was pulled, fears about how 3D printing could be used to manufacture weapons has ricocheted throughout government meetings and mainstream media headlines.
Shortly after test firing the gun, Wilson decided to upload the CAD model for this pistol, dubbed the Liberator, to his website Defcad.com. The 3D printable firearm was downloaded more than 100,000 times in just a few days, causing the U.S. State Department to send a letter demanding that he take down the 3D printable blueprints or face prosecution.
Related: 3D Printed Gun Report – All You Need to Know in 2019
After five years of battling the Department of Justice in court, a settlement has finally been reached, and it seems to be a major victory for Wilson and his non-profit organization Defense Distributed.  The court settlement states the government's ban on these CAD files was in violation of the First Amendment, citing that the government has been inflicting censorship on Defense Distributed's right to expression. The settlement also deemed that "non-automatic firearms up to .50-caliber" are "not inherently military."
"Not only is this a First Amendment victory for free speech, it also is a devastating blow to the gun prohibition lobby. For years, anti-gunners have contended that modern semi-automatic sport-utility rifles are so-called 'weapons of war,' and with this settlement, the government has acknowledged they are nothing of the sort," Alan Gottlieb, founder and Executive Vice President of the Second Amendment Foundation, said in a press release on the matter.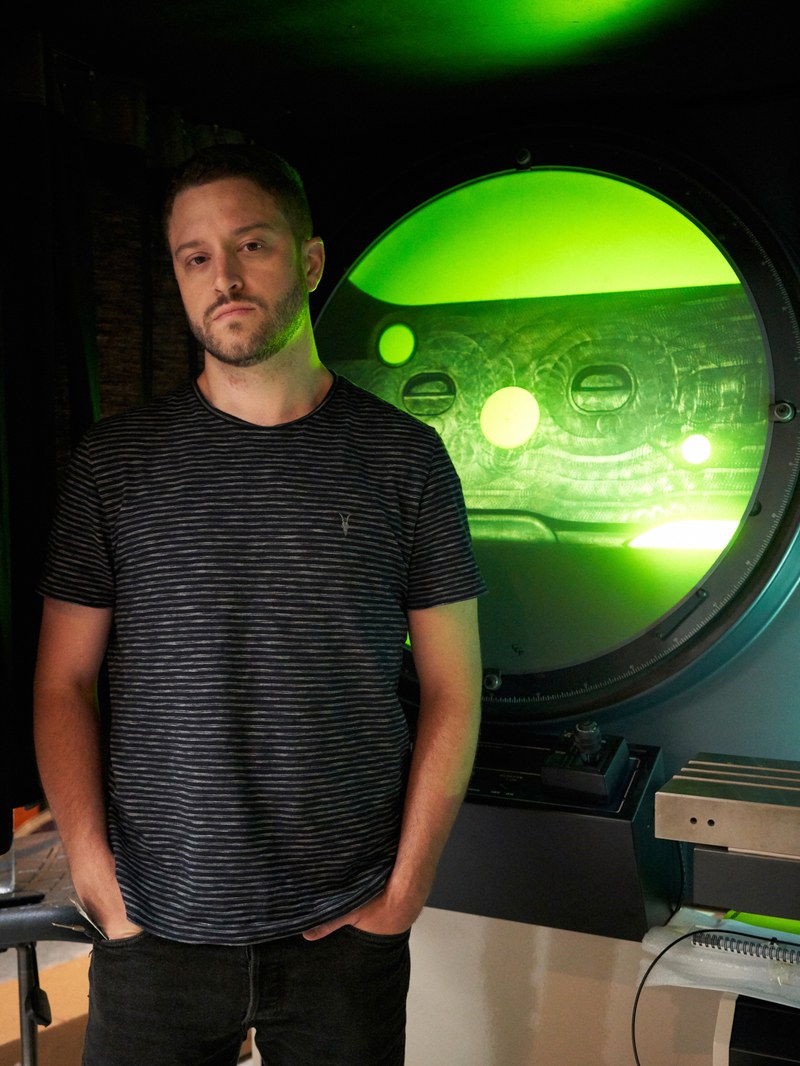 Court Settlement Brings 3D Printable Gun Models Back Online (and Into the Spotlight)
And so, starting on August 1, 2018, Defense Distributed is planning to put their 3D models back online. Not only has the settlement granted Wilson the right to post his own 3D printable gun designs back on the internet, he's also potentially opened up a Pandora's box of sorts, one that could impact how DIY weapons are treated in the United States and throughout the rest of the world.
His non-profit organization is relaunching the repository of 3D firearm models, and will include the infamous one-shot pistol, along with AR-15 frames and other DIY semi-automatic weapons. The Defcad.com website will also serve as a community space for contributors to share their own firearm designs. Eventually, Wilson wants the site to become a user-generated database of all kinds of firearms, and hopes that it will spark the end of gun control.
However, the law will still forbid Defense Distributed from legally hosting 3D models of automatic firearms, as well as guns equipped with silencers or capable of holding 50+ round magazines.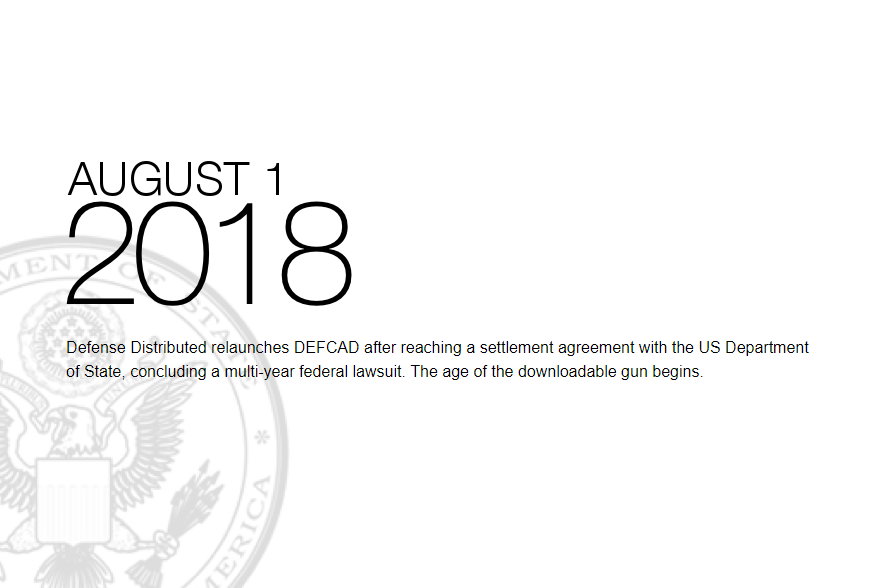 Obviously, the recent settlement is certainly a cause of concern for gun control proponents, as the ability to make firearms at home will make it nearly impossible to properly regulate them. Defense Distributed has already proven that there's a market for DIY weapons, selling around 6,000 Ghost Gunners, which are the company's very own desktop CNC milling machines specially designed to create guns.
No matter what side of this heated debate you land on, there's no denying that this court ruling could have serious implications on the accessibility of DIY guns across the world.