MyMiniFactory, a self-styled online 3D printing community and host to an enormous marketplace for 3D printable models, has announced a partnership with German toy company, Ravensburger. Together, the two companies have launched a competition for designers to develop figurines and themes for the treasure mapping board game, Labyrinth.
MyMiniFactory has licensed the IP for the popular board game. The winning entrants will earn the right to sell their officially approved designs under the Ravensburger brand name and will receive royalties of 30% from each sale.
"We are super excited to see what fans will come up with, and we wish every designer the best of luck for the competition! Let creativity spark," said Michael Rueger, Creative Director of Ravensburger's Innovation Lab.
If you've never heard of Labyrinth, it requires players to move a cast of mythical characters through a constantly changing maze. It has sold millions of copies worldwide, with thematic variants taking in pop culture phenomenons such as Harry Potter and Lord of the Rings.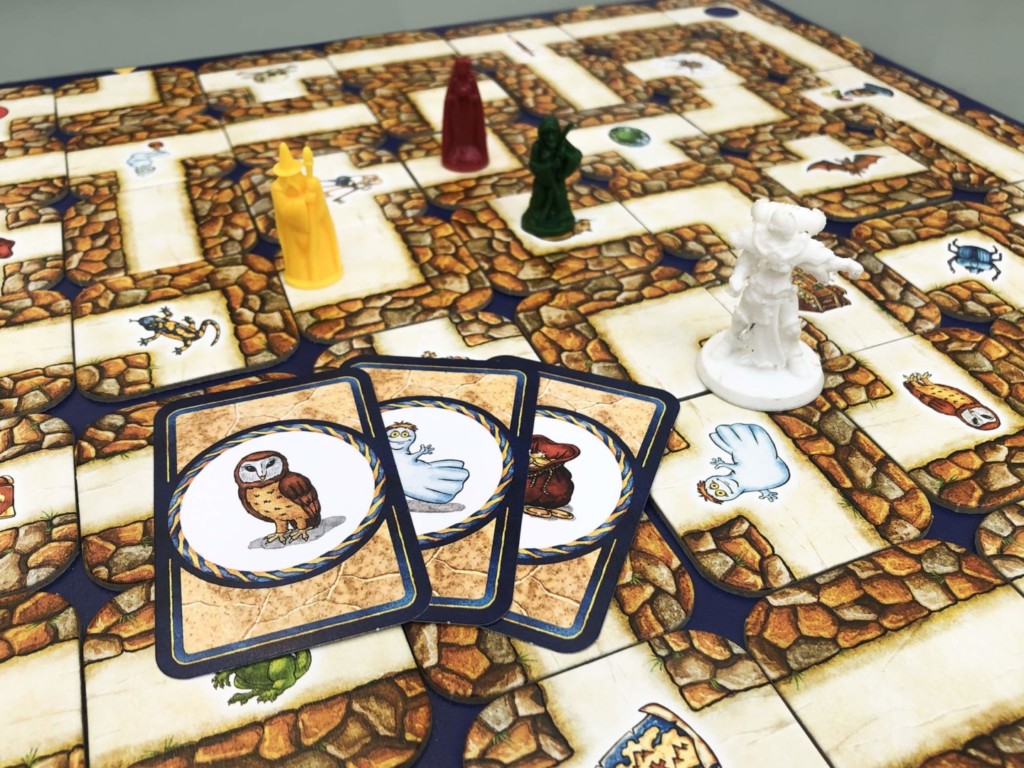 Innovating IP Licensing?
The idea of this competition is to connect fans to the "beloved brand" like never before and give them the chance to share their visions of what the fantasy board game should look like with Ravensburger.
Winners of the competition will see their designs become official Labyrinth extensions, hosted and distributed exclusively on MyMiniFactory's premium store over three years. After those three years — the duration of MyMiniFactory's license of Ravensburger's IP — it's possible that the license will be renewed.
The scheme puts an interesting new spin on the challenges faced by users of 3D model marketplaces who draw inspiration from popular culture. Where in the past we've seen 3D models stomped off the internet by corporations protecting their intellectual property, here we see a company embracing the community instead.
Of course, where money is involved, the warm fuzzy feelings are sharpened somewhat; a designer creating generic models that could be used unofficially in a board game such as Labyrinth could potentially make more financially from their own nondescript listing than an official one with a tighter squeeze on the profit share. Then again, there's probably untold benefit to having your name alongside a well-established toy brand. Who knows. It's interesting new ground that we're happy to observe.
Chengxi Wang, CEO of MyMiniFactory, sums it up thusly: "3D printing is not a static technology, but dynamic wings that empower our imagination and creativity to soar freely. We hope that our collaboration and licensing partnership with Ravensburger shared through the design competition will open up an innovative dialogue between legacy and new technology. We truly can't wait to see what magic will come out of this creative journey."
Full details and how to enter the competition can be found on the MyMiniFactory website. The competition ends on September 7th, 2019.
Source: Press Release