Disney recently decided to take down a handful of Star Wars models from Thingiverse, reigniting the conversation about copyright infringement in the 3D space. 
Equipped with one of the largest and most enthusiastic fanbases to ever grace this side of the galaxy, the Star Wars franchise has become a beacon of entertainment for viewers both young and old. If you've ever visited a 3D model marketplace like Thingiverse, you may have encountered an expansive list of 3D printable lightsabers, Darth Vader figurines, Stormtrooper helmets, even Yoda Buddhas.
With a massive cult following that has been growing since the late '70s, it's no surprise that designers have expressed their intergalactic fandom through the creations of 3D models. In fact, if you just search for "Star Wars" on Thingiverse, you'll get over 1,200 related results delivered straight to your computer screen. So, naturally, after discovering that a select few Star Wars models were recently taken down from the 3D printing marketplace at the request of the entertainment conglomerate Disney, we became a bit curious about the whole fiasco.
Related: 35 Epic Star Wars 3D Models to 3D Print
Despite hosting thousands of Star Wars-related models on its platform, there were only a handful of 3D models taken down from Thingiverse. This prompted us to take a deeper look at this situation, as well as the overall impact that the 3D space has on copyright and IP laws.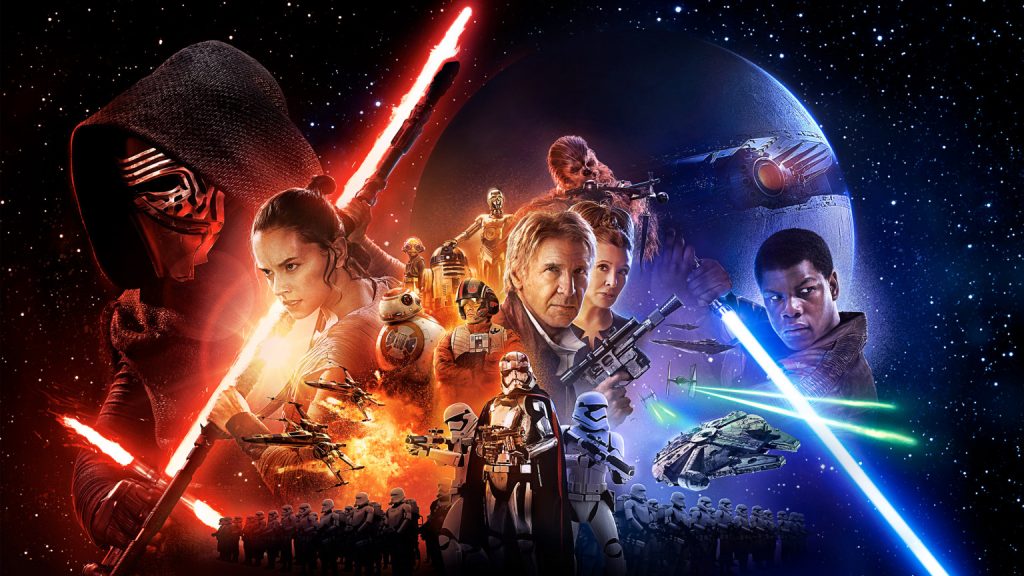 The Creator's Perspective: Designer FLOWALISTIK Responds to His Star Wars Models Being Taken Down
Three of the models that fell prey to this IP crackdown were the Low-Poly R2D2, C3PO, and Darth Vader figures created by popular designer Agustin Flowalistik (also known as FLOWALISTIK). Interested in his thoughts, we approached the Argentinian designer to ask about the copyright debacle. Surprisingly, the esteemed creator had no qualms about having the models taken down. In fact, he believes it was a long time coming.  
"Someone on behalf of Disney's interests contacted Thingiverse asking to remove a very long list of models. Thingiverse removes the access to the models and after reviewing all the information, they delete the models. I've been expecting it for a long time. They have the right to protect their IP, and I understand it. I'm not afraid of it, I'm not losing anything. It's the maker community that is affected by this, but it's understandable from their point of view and I support it," Flowalistik told us.   
Flowalistik is no stranger to reimagining classic characters and props into his own creations. As a fan of Super Mario, Pokemon, and Star Wars, his Thingiverse page is occupied by numerous Low Poly models and Nintendo-inspired planters, all of which can be chalked up as fan art. In the case of his Vader, R2D2, and C3PO models, the designer explained that Disney is well within their right to protect their IP. Strangely enough, his Low Poly Stormtrooper model remains unscathed and is still downloadable from his Thingiverse page.
"Some companies support prop-makers and the maker community in general, and that's really cool. However, trusting the maker community this much may be negative in case those companies want to sell toys or their own replicas. Disney is the merchandising god, and they want to protect it. I understand their point of view because they're a company, they want benefits, and they've invested a lot of money to make all this business work," he says.
"I created my Low-Poly Darth Vader model for some friends and I shared it because I love Star Wars and almost all of the maker community likes Star Wars. However, I took someone else's trademarks and used them without authorization. I took that risk, and the maker community spent 18 months printing my models," explains Flowalistik.
Flowalistik is aware that some of his creations could be seen as infringing upon IP protected model. However, as a fan of these movies and video games, he also feels justified in sharing his work with the communigy, particularly because he shares them for free and under a non-commercial license.
"With these two measures, I try to reduce the risk of pissing off those companies. It has worked so far, but there's a point where Disney decided 3D printing was the enemy. They're not the enemy. It's a combination of misconceptions and being a fanboy that makes us, the maker community, attack companies that just have a different business model," the designer clarifies. 
"In my opinion, it doesn't matter if the model was taken down or not, this whole situation shows us how digital fabrication is big enough now to be seen as a threat by big companies. I'm really proud of that," said Flowalistik.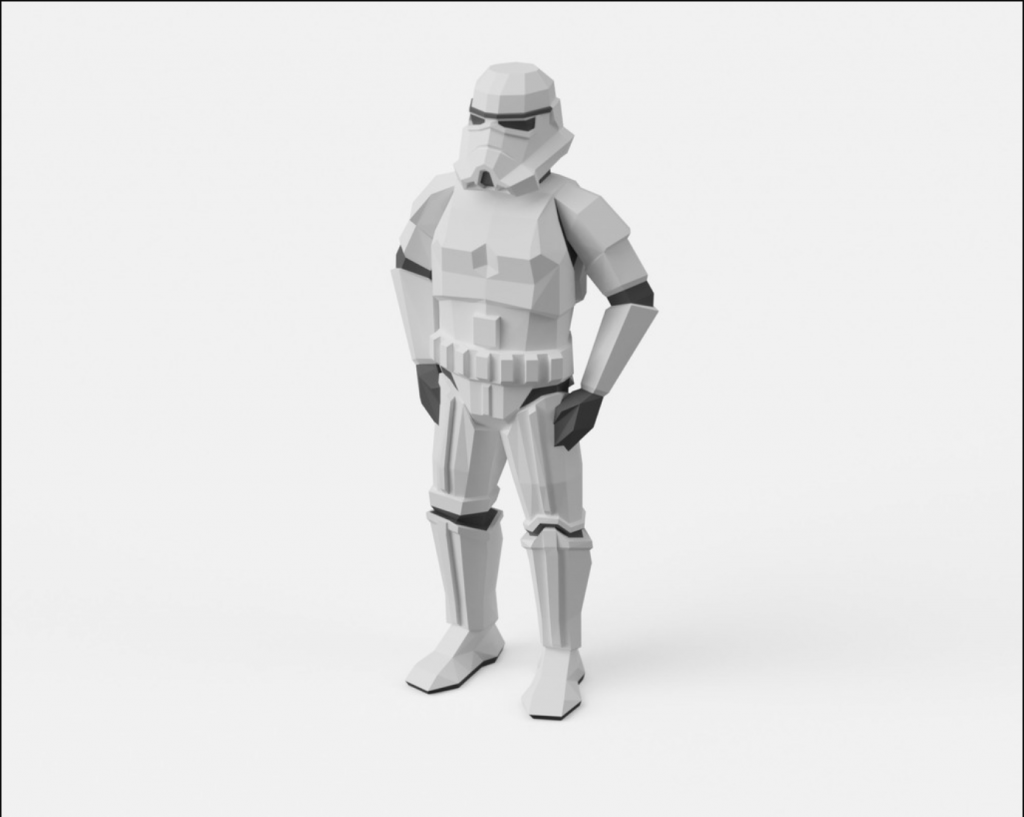 Revenge of the Cease and Desist: How Do 3D Models Impact Intellectual Property Law
While many designers, such as Flowalistik, understand that Disney has the right to request that their intellectual property not be infringed upon, we wanted to learn a bit more about how the emerging 3D space is impacting copyright issues. To do so, we spoke to IP law expert Michael Weinberg about Disney's decision to take these models down, as well as the fine line between IP infringement and engaging with the community.
As a former part of the public interest group Public Knowledge, an organization focused on IP laws, Weinberg became interested in 3D printing "because it seemed like an area that would potentially raise a bunch of questions around copyright and user-generated content and how people would be interacting with it."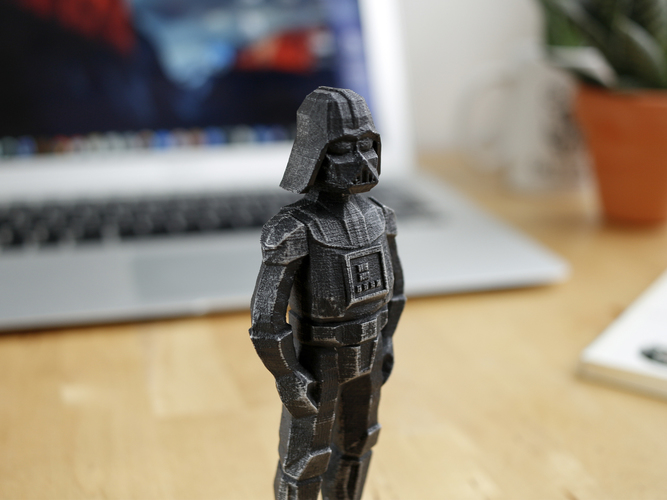 Curious about the process Disney undertook to get these models off of Thingiverse, I asked the IP law expert about inner workings of copyright infringement claims. Essentially, Thingiverse is the mediator in these types of situations, but holds no responsibility for the models that their users upload. The platform is protected by a law called the Digital Millennium Copyright Act, also known as the DMCA.
This law covers every website that allows users to post their own content, and supports the idea that these websites should not be tasked with figuring out what breaks copyright law and what doesn't. Instead, sites like Thingiverse register with the U.S. Copyright Office, setting up a process where a rights holder can complain that their IP is being infringed upon.
"If a rights holder sees something on a website, they send a takedown notice to the website, and in that they have to identify the works and they have to swear under the penalty of perjury that they have a good-faith belief that the works are infringing. When they do that, the website then takes down the model and sends an email to the user. The user who was targeted now has two choices. They can either say 'you're right, I was infringing' or 'I don't want to challenge this' and the model stays down. Or, they can say that this notice is incorrect and I'm not violating anyone's rights by posting it. If the website receives that counter notice, they alert the original rights holder, and they wait 10-14 days. If they don't hear back by then, they put it back up on the website," Weinberg explains. 
"The core idea during that entire process is that the website itself isn't making any judgements about who's infringing on what. But the two parties just communicate back and forth through the website," the IP law expert says. 
In the vast and muddled world of copyright and IP law, there's also the question of fair use, meaning that the object is not infringing copyright from a legal standpoint. In the U.S., judges will generally take four different factors into consideration when deciding whether something like a 3D model is a fair use.
These merits include the purpose and character of your use, the nature of the copyrighted work you're starting with, the amount of substantiality of the portion, and lastly, the effect of the use on the potential market for the original piece.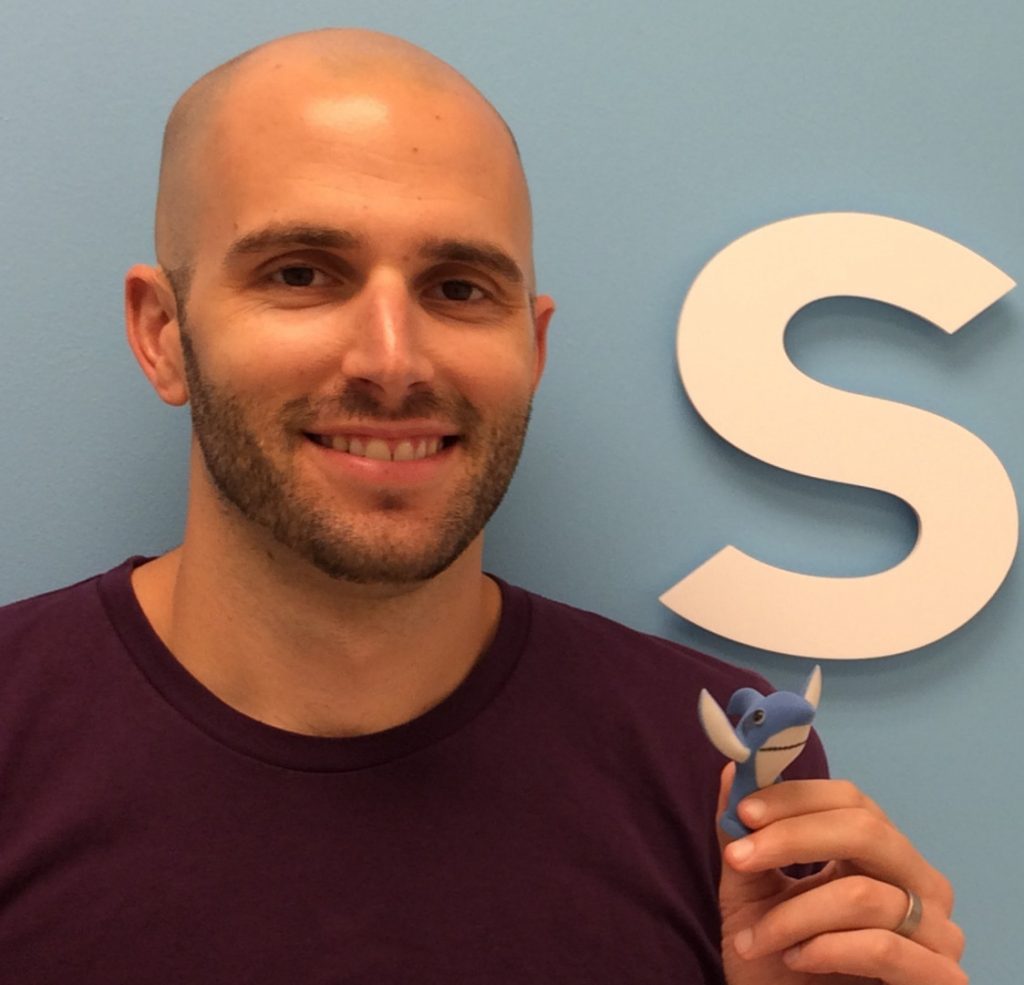 While Weinberg acknowledges Disney's right to request that these models be taken down, he also discussed a critical aspect that stops many other companies from taking the same course of action. For those in the entertainment industry, it's also important to engage with the community and keep public relations with fans in a positive light.
"Regardless of whether or not the use is technically infringing, do they want to be in a position where they go after the creators legally? There's plenty of examples where rights holders have decided to allow these sort of works. It's especially true in fan communities. When you have communities building fan art based off a property, the rights holder probably won't go through a copyright analysis every time. They'll usually just say, 'this is a community we really want to encourage, so we're going to allow this activity and we wont send take down notices'," he explains.
"It's Disney's decision, and if they believe the work is infringing they're well in their rights to send a take down notice, and if they decide to allow it, it's in their right to not send one. I think the thing that can be complicated for both the rights holder and fan community is that lines lines that the rights holder is putting in place aren't super clear. So that leaves fans to guess what's allowed and what's not allowed. Sometimes that's intentional from the rights holders standpoint. It can be hard to figure out what they will allow, regardless of the legal question, just their policy," Weinberg says.
Weinberg shared the example of a recent partnership between the 3D printing service bureau Shapeways and the video game producer Valve. In order to engage with their massive gaming fanbase, Valve has granted permission everyone permission to create 3D models related to their IP so long as they abide by the rules of Shapeways. This business model takes the opposite approach of Disney, opting to engage with the community and allow makers to create characters, props, and other items that might technically be copyrighted.
"I think the longterm successful strategy is to recognize that these fans exist, and find a way to really engage with them. You have to engage them in a way that the brand is comfortable with, but you also have to engage with them in a way that recognizes the importance of your fans to what you're doing. Some of that is jut a communication issue. If you're a rights holder that is comfortable with some things but not others, you need to try to explain that," he concludes. 
On one hand, situations where 3D models are taken off of 3D printing marketplaces like Thingiverse is inevitable, especially under the strict and watchful eye of Disney. However, that doesn't necessarily mean this issue will constantly reoccur. For many entertainment companies that hold IP rights for popular characters and props, the engagement with the community is more important than fighting to cleanse the internet of fan-made 3D models.
As long as designers keep their IP infringing creations from being commercialized, and also acknowledge the that these 3D models can legally be taken down at any moment, fan art in the 3D space will continue to thrive. At the end of the day, Flowalistik puts the whole situation in simple terms that anyone without a law degree or 3D modeling skills can understand: "Makers gonna make!"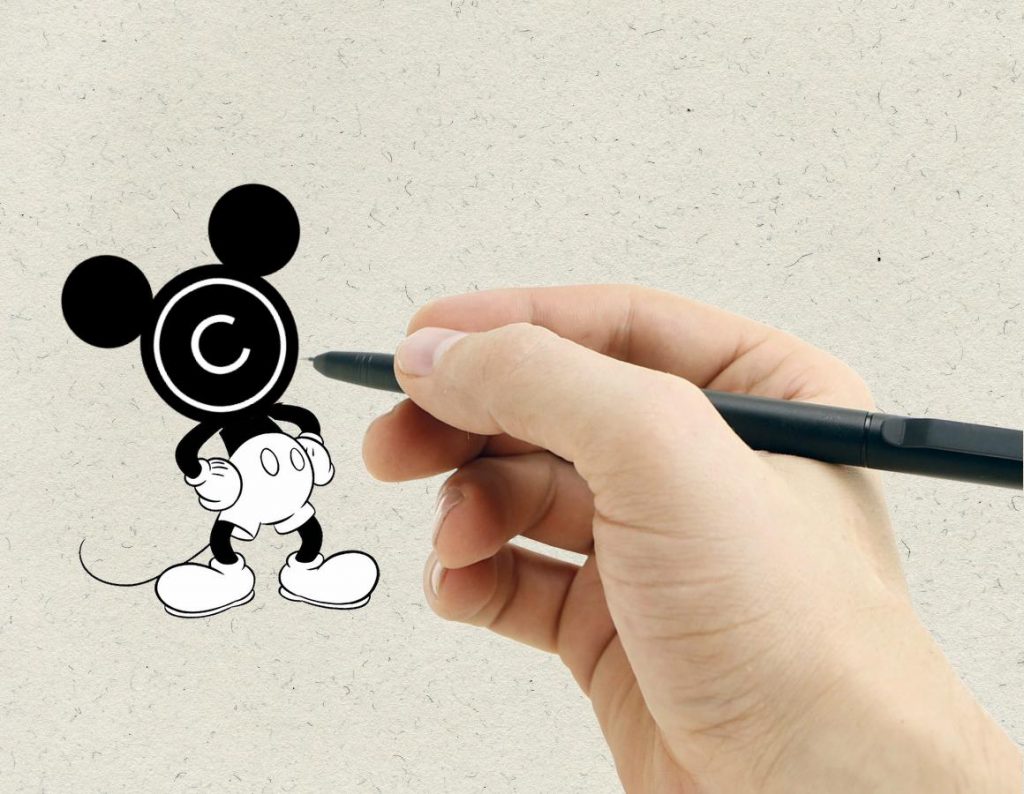 License: The text of "Disney Pulls Star Wars Models From Thingiverse: An Inside Look at Copyright Issues in the 3D Space" by All3DP is licensed under a Creative Commons Attribution 4.0 International License.
Subscribe to updates from All3DP
You are subscribed to updates from All3DP
Subscribe
You can't subscribe to updates from All3DP. Learn more…