NASA is no stranger to the benefits of 3D printing. America's space agency has used the technology for hundreds of projects from creating functional "Space Fabric" using metal 3D printing to developing curiosity rovers (which they've also released the files for.)
Now, the company's Jet Propulsion Laboratory (JPL) is working with American multinational software corporation, Autodesk, to design an interplanetary lander which is futuristic in appearance but also more energy and cost efficient than previous designs.
However, initially, JPL wasn't convinced by how 3D modeling could aid the design of modern spacecraft. But, Mark Davis, Autodesk's senior director of industry research, convinced the JPL team by explaining how such use of technology could improve performance by 30%.
"They were clear that they weren't interested in incremental gains: if they were only able to improve performance by 10%, they basically weren't interested. If we could deliver software tools to help them achieve a performance improvement of 30% or more, then we had their attention. This project demonstrates that Autodesk technologies may deliver mass savings at this level," says Davis.
After much hard work designing the lander, the companies recently showcased their work at the Autodesk University summit in Las Vegas. However, sadly, a full-sized interplanetary lander wasn't on display but rather a scale model which measured 1 meter tall and 2.5 meters wide.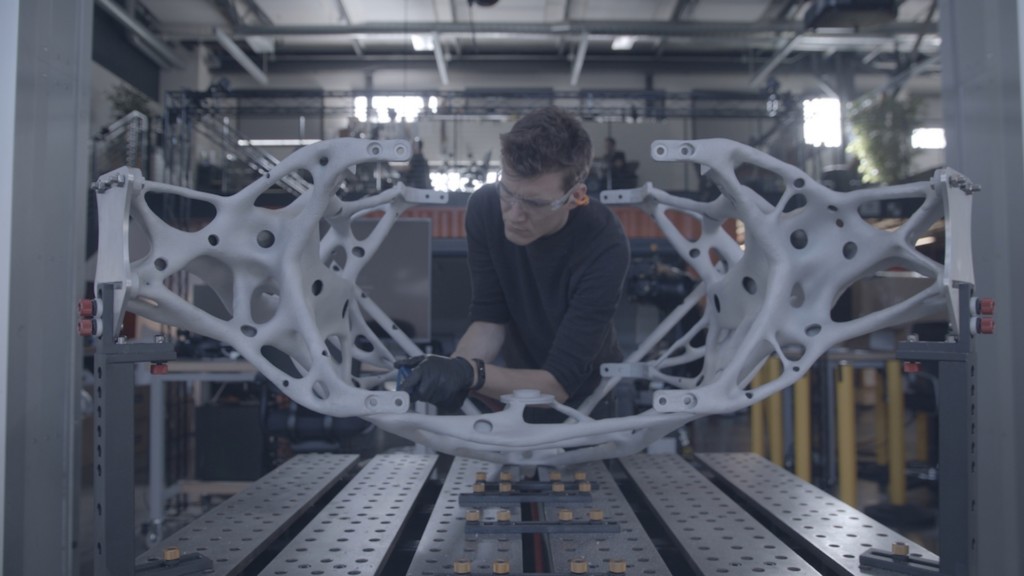 Generative Design Helps Build an Interplanetary Lander
The design team used a generative design approach to develop the interplanetary lander. This meant they could look at a range of concepts thanks to machine intelligence and cloud computing which would generate design solutions to specific constraints.
However, all the while, the design would stick to requirements set by the engineers for manufacturing and performance.
Davis adds: "We took a system that was developed to help our customer solve system level suspension problems on a Formula One race car and applied new requirements for structural constraints critical to space exploration. This gave us a chance to push the capabilities of the software even further and help our customers solve even larger and more sophisticated problems."
Unfortunately, NASA won't be using the interplanetary lander designed with the help of Autodesk for a long time yet, if ever. But, similar designs may one day be used to explore far away planets such as Saturn and Jupiter.
Source: Hypertext