Additive manufacturing is being used for bigger and bigger projects. For example, aerospace parts and houses. However, at the same time, it's also being used to create microscopic prints too.
Not quite microscopic, but still capable of 3D printing very tiny parts is the new Aerostruder v2 Micro Tool Head from Aleph Objects, the manufacturer of renouned LulzBot 3D printers.
This new product can print "penny-scale" 3D prints and, to prove it, was on display at SIGGRAPH 2018 which ran from 12-16 August in Vancouver.
The demonstration showed off how ultra-precise yet tiny the 3D prints that this tool head can produce really are. At the five-day conference, attendees watched the tool head print works for a "micro art gallery".
The tool head was paired with the LulzBot Mini 2 3D printer (read the four-star All3DP review of this printer). The new toolhead will be available to purchase this September.
Aleph Objects Product Specialist Adam Straight, said: "The Aerostruder v2 Micro Tool Head—paired with the LulzBot Mini 2 3D Printer—has changed my perception of what is possible with filament 3D printing. In terms of resolution and surface finish, the prints from this new tool head are very impressive. The precision of E3D Titan Aero extruders and hot ends complements the premium quality built into every LulzBot 3D Printer."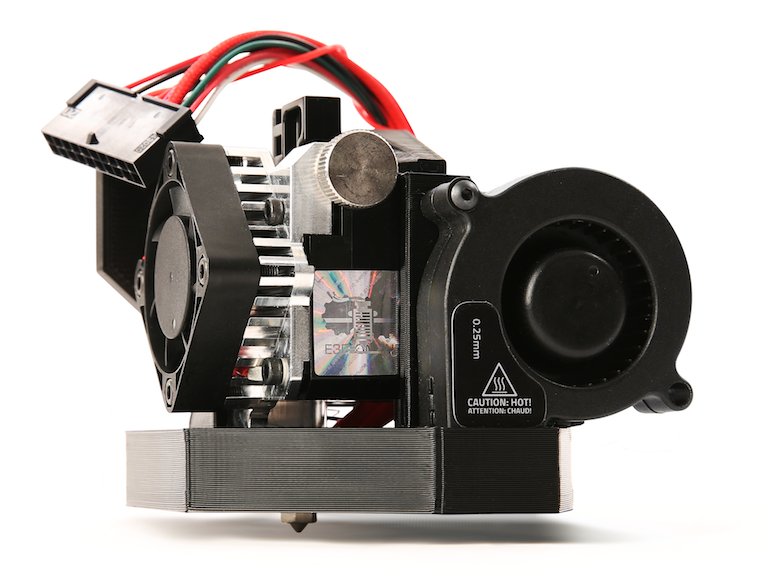 Features of the Aerostruder v2 Micro Tool Head
Aleph Objects claims that this tool head is extremely useful for designers, 3D artists, engineers. This is because it offers a high level or detail and surface quality.
Other features of the Aerostruder v2 Micro Tool Head include, a 360-degree part cooling for incredibly detailed prints and excellent overhang and bridge performance. It also works within the LulzBot ecosystem and with Cura LulzBot Edition software and Marlin firmware.
As well as this, the tool head also has an E3D Titan Aero Extruder/Hot End with a 0.25 millimeter nozzle. E3D is a UK based company which develops 3D printer components and has been a partner of Aleph Objects for two years.
Co-Founder and Director of R&D at E3D Online, Sanjay Mortimer, said: "Aleph Objects probably the most useful and interesting array of tool heads for their 3D printers, and E3D is excited to contribute its expertise to a tool head that really pushes the limits of the technology – it's a lot of fun collaborating with a like-minded company that also trusts their users to really engage openly and freely with the technology. There's a lot more to come from this collaboration, and we feel like we're just getting started."
If you'd like to be notified when this new tool head is released in September, sign up for product updates on the LulzBot website.
Source: LulzBot