By relying on technology, architects and researchers are finding new and innovative ways to build. The latest example of such an innovation comes from researchers at ETH Zurich.
The team recently developed a lightweight concrete slab spanning 80m2 at the DFAB House. The DFAB House is the world's first building made from predominantly digital processes in Dübendorf, Switzerland.
The researchers claim that the "Smart Slab" project is "the world's first full-scale architectural project to use 3D sand printing for its formwork."
The formwork is much like a mold and used instead of 3D printing the entire Smart Slab. The resulting slab is less than half the weight of a conventionally made slab.
As well as this, in its thinnest places, it is just 20 millimeters thick. A binder-jetting 3D printer was used to fabricate the highly accurate formwork.
Benjamin Dillenburger, Assistant Professor for Digital Building Technologies at ETH Zurich, said: "It was spectacular to see on the construction site how seamlessly our elements fitted with each other and with the existing components of the DFAB House… We owe this in part to the outstanding interdisciplinary collaboration with our partners. The meticulous work that we had invested in planning completely paid off."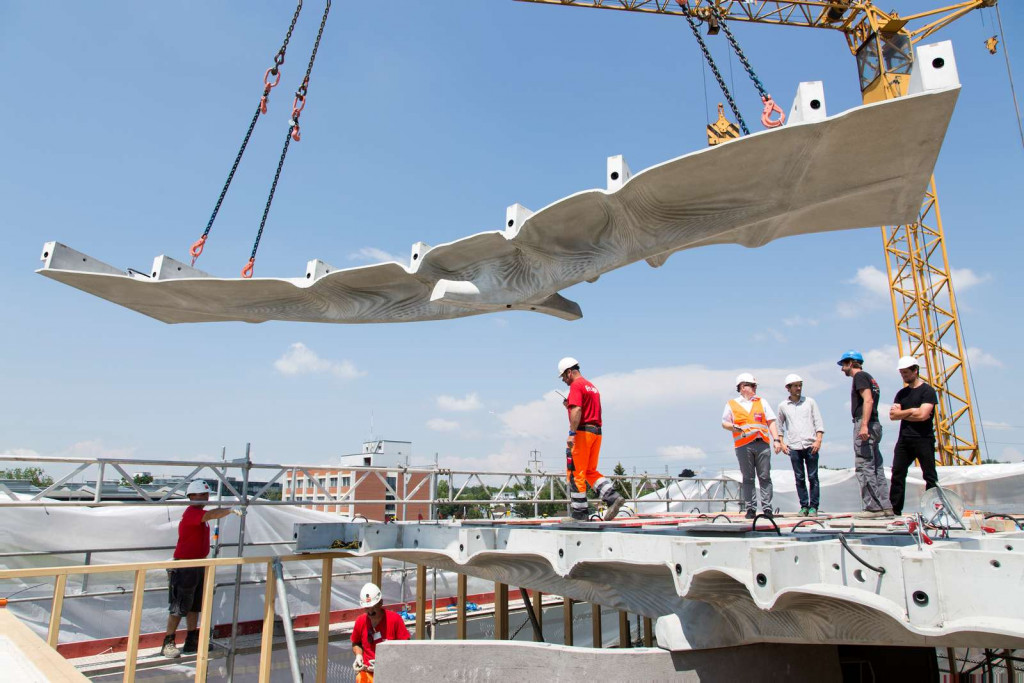 How is the Smart Slab Made Possible?
The slab was designed with computational tools including a new software developed by the team. This ensured that it was perfectly optimized, precise and only as thick as is structurally required.
By relying on 3D printing, the team was still able to create a geometrically complex design without increasing the build cost even though they used high performant fibre-reinforced concrete.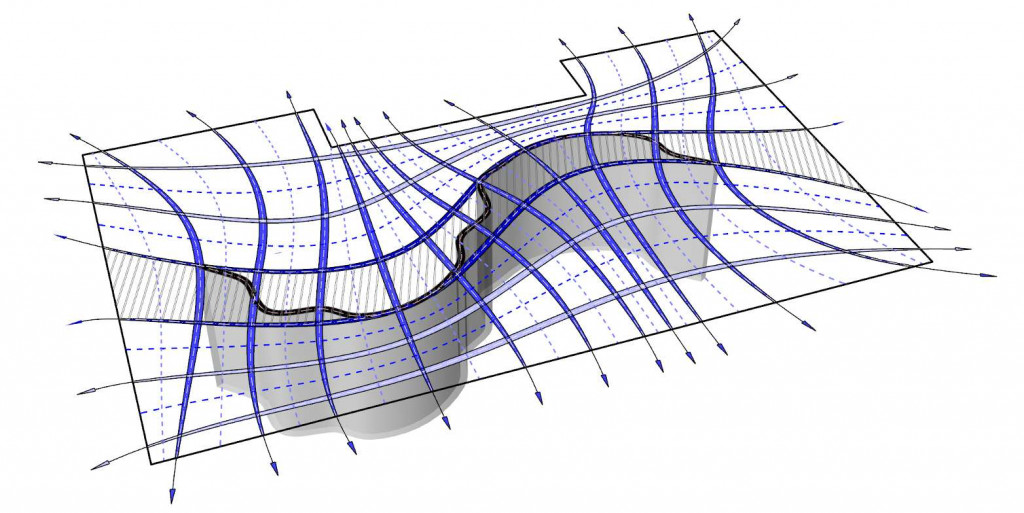 Several industry partners were involved in creating the Smart Slab. One produced the 3D printed sand formworks. These molds were divided into smaller sections to make printing and transportation easier.
The second partner fabricated timber formworks by using CNC laser cutting. This gives shape to the Smart Slab. Finally, the last partner brought the two types of formworks together.
This final company sprayed fibre-reinforced concrete onto the sand formwork. This produced a ribbed surface. They then casted the concrete into the timber formwork.
It took two weeks to harden the concrete. But, finally all eleven individual concrete segments were transported to the DFAB House and installed. The researchers used steel cables to prestress the ceiling.
The result is extremely impressive. Check it out in the video below:
Source: Press Release