Last February, a mass shooting at Stoneman Douglas High School, located in Parkland, Florida, took the lives of seventeen students and staff members. Shortly after this fatal event shook the political landscape across America, the debate was exacerbated by the controversy surrounding 3D printed guns, a topic that was placed back in the spotlight after a court settlement between Defense Distributed and the U.S. government allowed 3D firearm designs to be shared online (this ruling has since been blocked by a federal judge, for the time being).
Eight months later, survivors of the Parkland shooting are continuing to protest for stricter gun control measures. Alongside these students, parents of those killed are also making sure their voices are heard. One of the most prominent figures in the pro-gun control movement is artist Manuel Oliver, who lost his son Joaquin "Guac" Oliver on that fateful day.
To combat the pending legality of 3D printed firearms, Oliver has recently unveiled a life-size 3D print of his son in the heart of Times Square. The 3D printed sculpture is styled to be wearing the same outfit as Guac had on the day he was killed. There are also other details to the sculpture which commemorate Guac including Beats headphones and the rosary that he regularly had around his neck. Oliver describes the sculpture as the world's first "3D printed activist".
"Joaquin belongs to a new generation of dead kids and that generation of dead kids is growing and growing and growing every single day… And Guac is back to let you understand what happens when we let these laws get out of our hands," Oliver said during the unveiling in Times Square.
#GuacIsBack Takes Aim at 3D Printed Guns
After Guac's murder, Oliver and his wife started a non-profit organization called Change the Ref. Their aim is to empower and prepare young people in America to be the leaders of tomorrow, using education, conversation, and activism to change the critical issues that are impacting the country.
Change the Ref achieves this through nonviolent creative confrontation and urban art. The 3D printed sculpture of Guac isn't their first art installation to draw attention to the need for gun safety. Another installation included an installation outside the National Rifle Association convention. This mural showed a circus with President Donald Trump as its ringleader.
In this case, the 3D printed sculpture of Guac is a direct response to the pro-gun group Defense Distributed, founded by Cody Wilson, which is suing the government in hopes of legalizing the distribution of 3D gun models online.
Oliver explains: "I'm trying to bring some kind of conscious laws to here and these guys are trying to expand the crazy gun laws. We need to find a way to hit it in their faces… What we're doing is we're having a 3D printed activist… which happens to be Joaquin…. This is going to be printed in 3D just the same way the guns are printed. We're going to use the same system to fight them back."
Learn everything you need to know about 3D printed gun laws on All3DP. Consider supporting Change the Ref on GoFundMe or visit the non-profit's dedicated website.
Oliver promises that he'll continue using art to draw attention to this cause no matter how painful it may be. "This is the first time since February that I can see an image of my son standing next to me. Not a good feeling, but the idea here is to make it a powerful moment for the rest of you," he explains.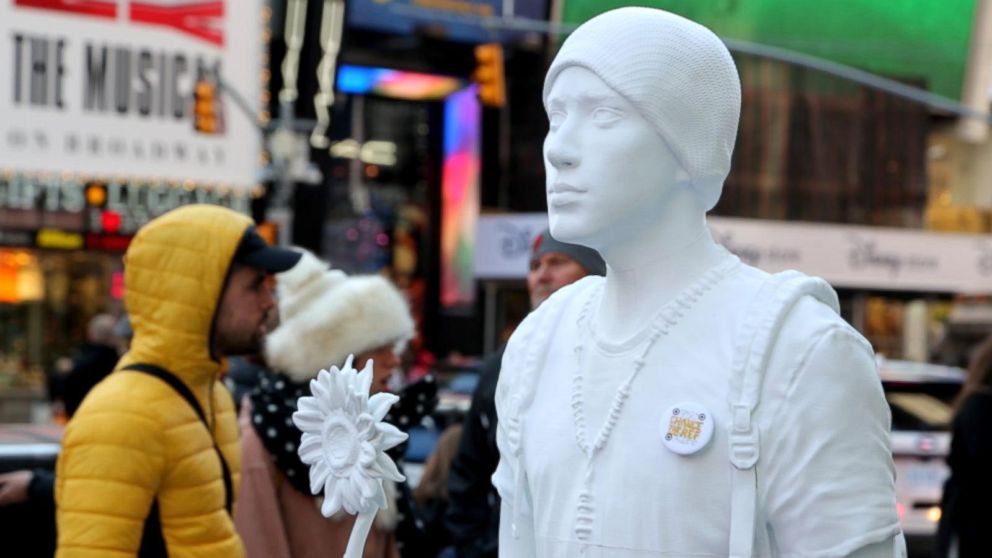 Source: The Hill