Powerbelt3D, a 3D printing startup company based in Syracuse, NY, is introducing a belt 3D printer starting at $399.
What so special about belt 3D printers? Standard FFF printers use a cartesian coordinate system to position the print head within a fixed volume in the shape of a cube. The drawback of this proven design is that you can't print "outside of the box". Therefore, you'll have to live with a fixed build volume. And if you want to print multiple objects, you'll have to pluck them from the build plate before you can print again.
Belt printers, on the other hand, tip the X and Y axis by 45 degrees and add a conveyor belt to the Z-axis. Whatever is printed will be conveyed out of the cubic dimensions by the belt… so theoretically, you can print extremely long objects or even start mass-producing objects.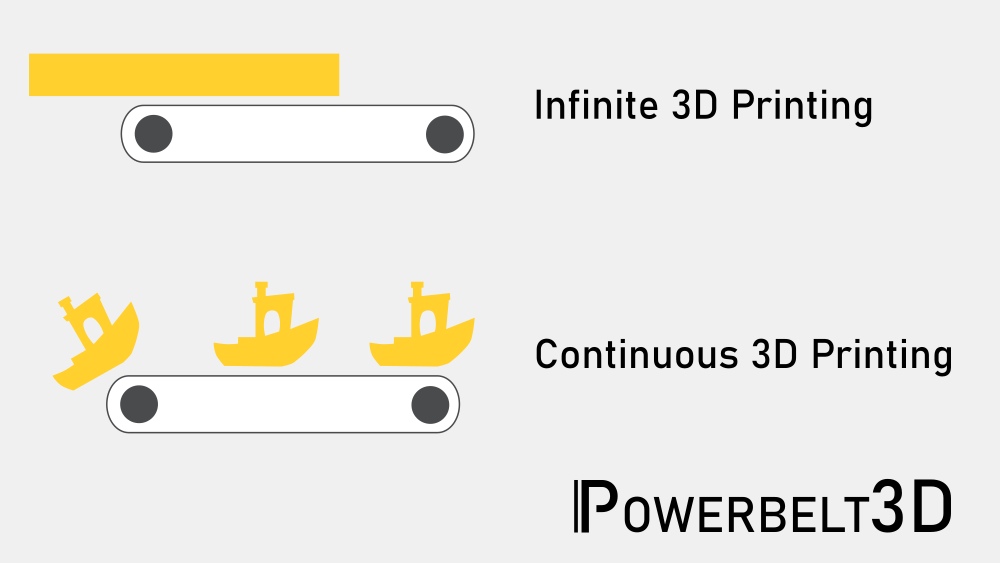 In the world of 3D printing, belt printers are a rarity. The most popular one is made by Blackbelt3D, but this semi-professional machine starts at $11,000. Then, there's the White Knight, an open-source project you'll find at Thingiverse, but you'll have to build everything from scratch. There's not much in between… yet.
The new Powerbelt3D Zero is clearly made with makers in mind, starting with the price. In order to promote the printer, the company plans to offer 50 units for $399, before they raise the price gradually to $499. The manufacturer provides these specifications:
Build volume (mm): 200 x 170 x infinity
Printing type: Core-XY
Extruder: Direct Drive with an all-metal hot end
Control Board: MKS Base V1.4
Motor Drivers: DRV8825
Steel-reinforced GT2 Belts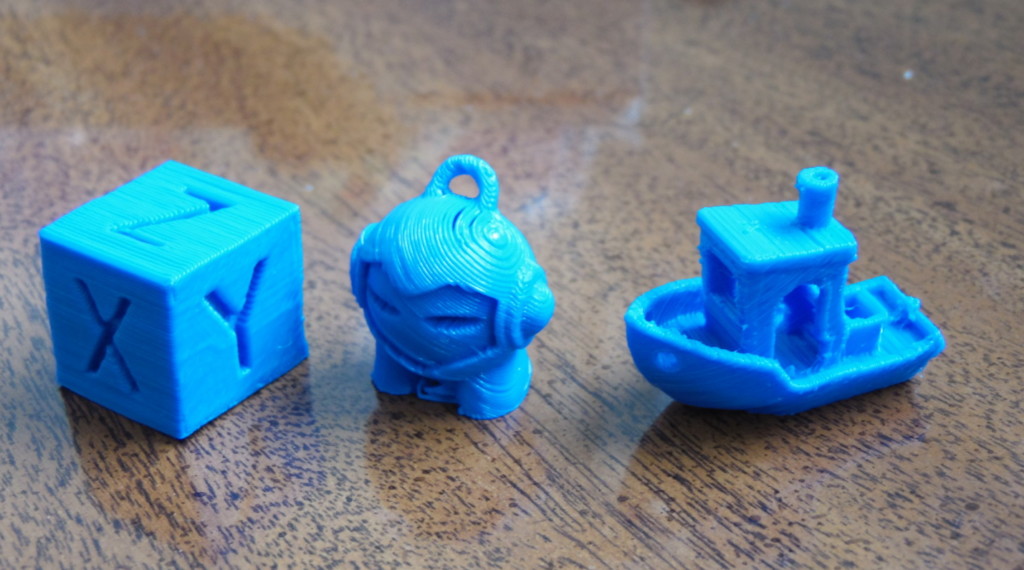 A Machine Made for Makers
The machine comes as a kit, is made from standard components and will be delivered with detailed build instructions. Fasnacht continues: "We have spent over a year designing, testing, and improving the Powerbelt3D Zero. The result is a conveyor belt 3D printer kit that is fun to build, hack-able, and upgrade-able. We hope we can inspire tinkerers and 3D printing lovers everywhere with the unique capabilities that a conveyor belt 3D printer can offer."
The images of test prints (see above) clearly show a print quality that is not up to par with other FFF printers in this price range. Yet, as the machine is open source, it should be perfectly hackable and improvable. Should you be looking to buy it, though, know that you might have to wait until mid-2020 before you can lay your hands on it.
If you are an experienced maker and want to get your feet wet in belt 3D printing, you might want to take a peek at the machine at the company's website.
(Source: Press Release)