Concerned about harmful emissions from 3D printing? Rachel Spieczny interviews Dr. Brent Stephens, author of the paper whose findings startled the industry.
Guest Post: This article originally appeared on the Clean Strands blog and was written by Rachel Spieczny. Text reproduced with the author's permission.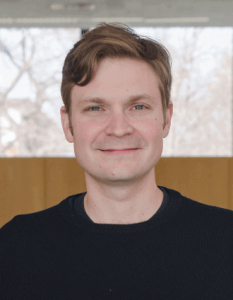 In a recent post, 3D Printing Stinks! Harmful fumes confirmed in latest research, we urged 3D printer manufacturers to discontinue selling ABS plastic filament for 3D printers used in schools, homes and small businesses.
Today, we talk with Dr. Brent Stephens, Ph.D., author of Emissions of Ultrafine Particles and Volatile Organic Compounds from Commercials Available Desktop Three-Dimensional Printers with Multiple Filaments.
Dr. Stephens is Assistant Professor in the Department of Civil, Architectural and Environmental Engineering at Illinois Institute of Technology, and director of the Built Environment Research Group (BERG) Lab. He is also a member of the International Society of Indoor Air Quality and Climate (ISIAQ), the American Society for Heating, Refrigerating and Air-conditioning Engineers (ASHRAE), the International Society of Exposure Science (ISES), the American Association for Aerosol Research (AAAR), and the National Air Filtration Association (NAFA).
Rachel: A few years ago, your team conducted groundbreaking research on 3D printing emissions (Ultrafine Particle Emissions from desktop 3D printers). What was the response to your research at that time?
Dr. Stephens: We received a lot of response from the research community, printer and filament manufacturers, environmental health and safety managers (many at schools and libraries), and from the general public (including concerned parents). The responses ranged from absolute concern for what they were breathing to complete disregard of the findings because the particle emissions we discovered were similar in magnitude (but not chemical constituents!) as cooking emissions from a gas stove, for example. Since we only measured particle concentrations in the first article (and only had one make/model with only 2 filaments), we decided to expand the scope to measure emissions of both particles and gases (i.e., VOCs) from a wider range of filaments used in a wider range of makes and models of printers.
Rachel: How did you select the parameters (3D printers, materials, environment, …) for your most recent research project?
Dr. Stephens: The environment was easiest — it is customary to make these kinds of measurements in stainless-steel environmental chambers to be able to precisely control parameters such that you can get accurate estimates of emission rates. The selection of 3D printers was meant to cover a range of reasonably affordable desktop 3d printers (all using FFF/FDM/MPD technology) that were quite popular on the market. We searched Amazon for the best selling printers and used that as one selection criterion. The selection of filament was also intentional in order to select (a) filaments that were common across multiple printers, and (b) filaments that were much more varied but not necessarily compatible across all of the printers we were testing. So we ended up with 4 pretty popular printers to test that were really only meant to use either ABS or PLA (XYZ, Dremel, MakerBot, and FlashForge), and then 1 more robust printer (LulzBot) that was compatible with many different types of filaments. We would have loved to test more (both printers and filaments) but we were limited in budget and time.
Rachel: With two significant research projects on 3D printing emissions now complete, what projects are in store over the next 1-2 years?
Dr. Stephens: While I know some other work is funded to evaluate the health impacts of 3D printer emissions, we're really focusing on two main categories of research. We're engineers, which means we want solutions to problems, so that's what we're most interested in. So first, we're taking our emission rate estimates from this most recent paper and using a computer simulation tool to predict the concentrations of each of these pollutants that would be likely to result from operation in a typical office space, which allows us (a) to quantify the magnitude of expected exposures and better understand what they mean for health outcomes, (b) to explore likely spatial differences within a building, and (c) to quantify the likely impacts of several control strategies to try to reduce exposures (including better central HVAC filtration, spot ventilation, installing a portable air cleaner, and installing a sealed/filtered enclosure). The second thing we're working on now is testing different designs of sealed enclosures with both gas and particle filtration systems in our test chamber, which will ultimately allow for us to simply address the emissions problem now while manufacturers and printer makers work on low-emitting solutions. Then, after that, I would hope that we can stop researching 3D printer emissions and get on with using them safely in all kinds of environments. My sincere hope is that if any community can figure out how to reduce or control emissions from these devices, it is the vast, vibrant maker community!
Rachel: Thank you Dr. Stephens! Please visit us at Clean Strands for the most up to date selection of eco-friendly 3D printing filaments.
License: The text of "3D Printing & Air Quality: An Interview with Dr. Brent Stephens" by All3DP is licensed under a Creative Commons Attribution 4.0 International License.
Subscribe to updates from All3DP
You are subscribed to updates from All3DP
Subscribe
You can't subscribe to updates from All3DP. Learn more…