Meet the new, improved Skriware 2. Review the facts on this new 3D printer from the Polish-Swedish startup that found life on Kickstarter.
Polish-Swedish startup Skriware has launched their new desktop 3D printer at the Gitex Technology Week 2017 in Dubai.
The new Skriware 2 is a 3D printer with a big build volume and dual extrusion, available for $1,599 pre-order.
The new Skriware 2 is a successor to the company's first machine, the Skriware, which was successfully funded on Kickstarter. Their latest device promises a simpler but more powerful way to manage 3D printing projects, with a host of intuitive features.
So what's new? First and foremost, the Skriware 2 has a bigger build volume 
of 210 x 260 x 210 mm 
for more ambitious print jobs. Next is a dual extrusion system to enable simultaneous printing with various colors and materials.
Elsewhere, the Skriware 2 features a full-color touch screen with a user-friendly interface. The 7-inch display provides users with direct access to their personal online 3D libraries, where you can prepare any 3D model for fabrication. The company says that additional software on a separate device is not necessary.
Rounding out the spec list are some nice-to-have items like a live camera feed for monitoring print jobs, and a removable, heated PEI print bed.
Skriware 2 Part of Growing Skriware Ecosystem
According to Skriware CEO Karol Górnowicz, the new machine is just one part of a growing 3D printing ecosystem.
"Skriware 2 makes 3D printing process easier and more intuitive than ever, giving our customers revolutionary user experience", he says.
"It is a new member of Skriware ecosystem which allows users to freely cross the boundaries of their imagination and, among others, create customized 3D printed robots, learn programming, and discover the art of design."
This fully-integrated ecosystem has a distinct focus on education, according to the company, ranging from a plug-and-play 3D printer through to an online 3D model library, a virtual 3D playground, and e-learning platform.
"Skriware 2 makes 3D printing process easier and more intuitive than ever, giving our customers revolutionary user experience."
So that's the skinny on the new Skriware 2. Where and when can you buy one, and for how much? The 3D printer will retail for $1800, but if you pre-order now you can get it for $1599. First deliveries will be in November 2017.
More information and detailed printer specification can be found on the official Skriware 2 product page.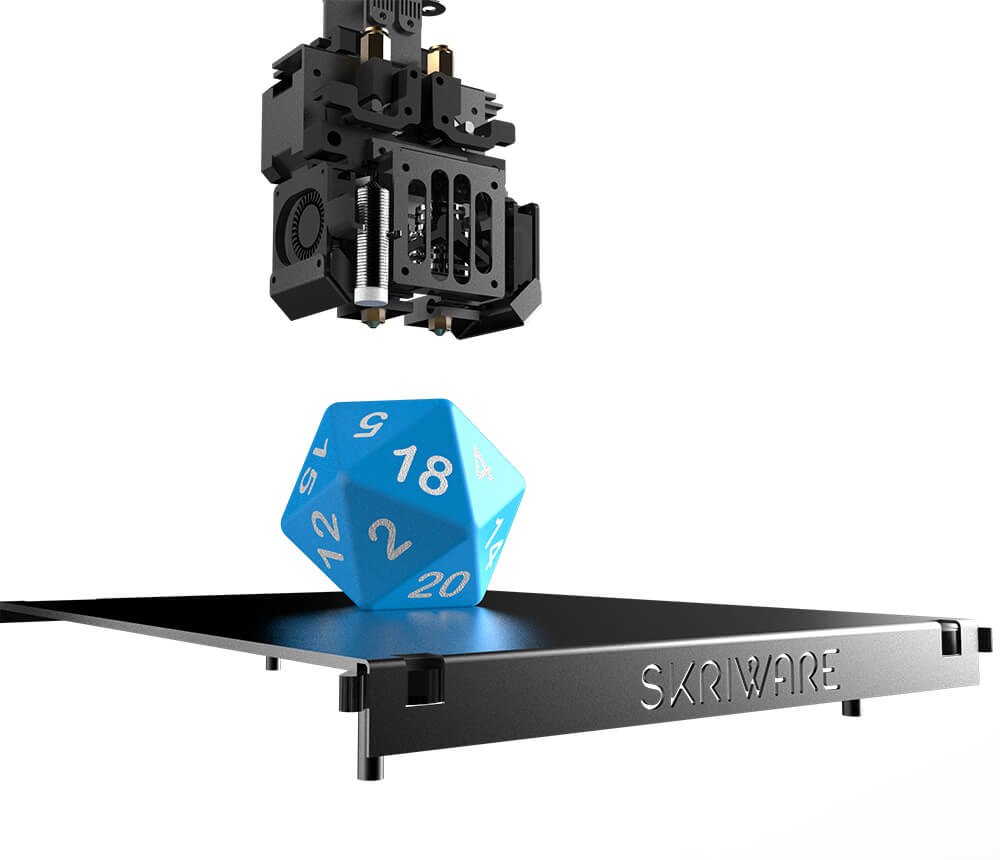 License: The text of "New 3D Printer Skriware 2: Review the Facts Here!" by All3DP is licensed under a Creative Commons Attribution 4.0 International License.
Subscribe to updates from All3DP
You are subscribed to updates from All3DP
Subscribe
You can't subscribe to updates from All3DP. Learn more…