Love to fly RC planes but hate wasting money? A pilot shares designs for 3D printed RC planes, complete with guides, videos and tips.

What happens when hobbies get serious? In this case, 3D printing. Model planes can cost a lot of money, but this maker wanted to spend less, and design his own. Czech architect Štěpán Dokoupil is behind a company called 3DLabPrint, which specialize in 3D Printable RC aircraft. A pilot, himself, Dokoupil has used his know-how to turn a pricey hobby into something a little more meaningful.
Current available designs cost $20, and the filament necessary is estimated at $10, compared to the hundreds of dollars a typical purchased PC plane could cost.
Plus, 3D printing means that PC plane spare parts are easily designed and shared. In fact, several add-ons and kits for the planes have been made available on Thingiverse. The company has several prints available, and more on their way, but they have recently added two more to their arsenal.
Here are just 2 examples of these great 3D printed RC planes.
Meet 3D Printed PC Plane EasyMax 001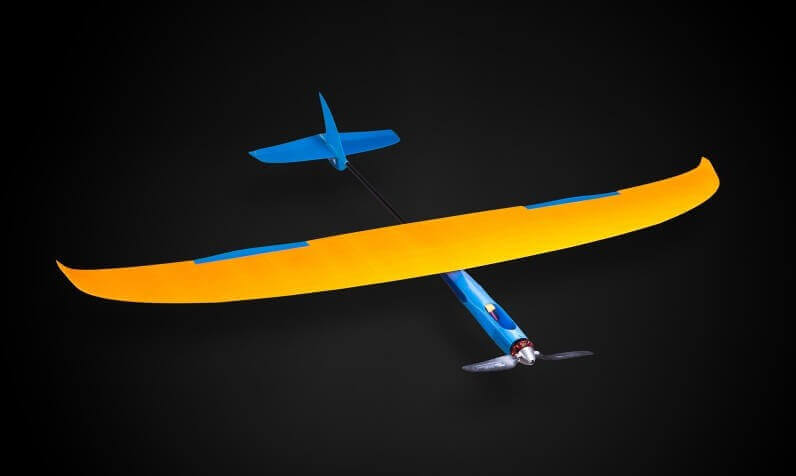 This plane was created just for beginners, glides well and has a wingspan of 1.53 meters. It will be available soon. The slow flier will be much more appreciated by novices than the advanced flier. For those, 3DLabPrint has something else in mind.
Fast and Furious: 3D Printed PC Plane P47 N15 Thunderbolt
The Thunderbolt is said to fly up to 150kph. The plane has quite a story, too. According to 3DLabPrint, the Thunderbolt was one of the heaviest fighter aircraft in history. The 1:12 semi scale model represents the largest WW2 single engine fighter, propelled by a piston engine. It has a wingspan 1.16 meters, and optional conversion kits could add modifications for retractable landing gear, a steerable rudder, and parts for installing LED navigation lights.
Designs take roughly two days to print. There are also User Guides available for each plane that share not only helpful printing information, but specs, a brief history and tips. Be sure to peruse their flight videos and video guides (available on product page), too!
There are several other design available on 3DLabPrint.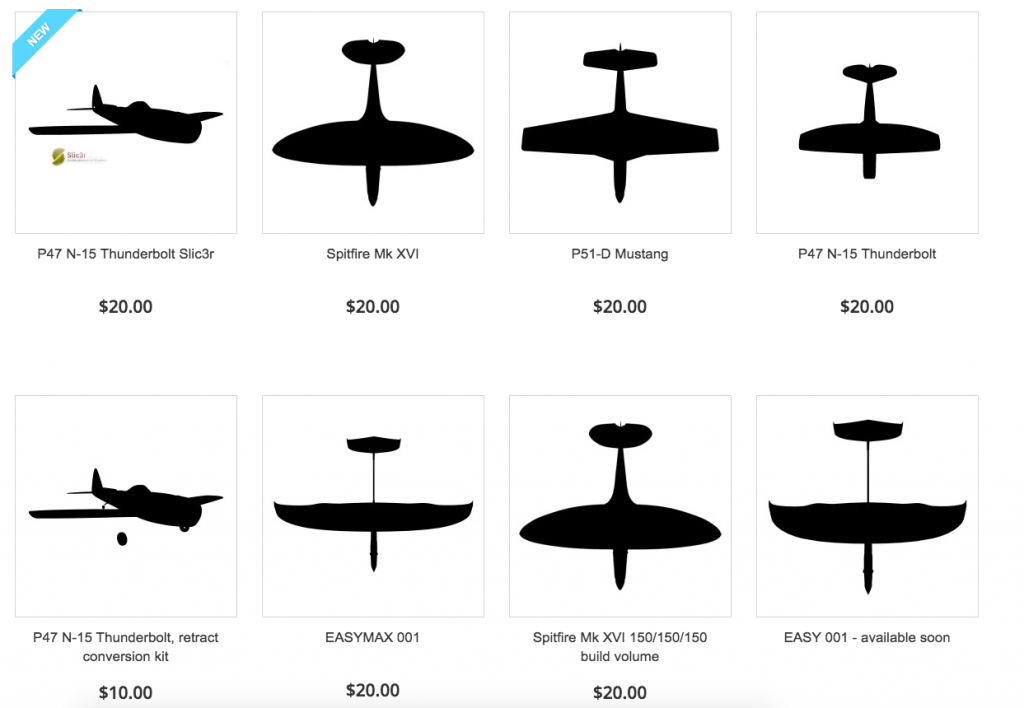 License: The text of "3D Printed RC Planes: Czech Pilot Shares Beautiful Designs" by All3DP is licensed under a Creative Commons Attribution 4.0 International License.
Subscribe to updates from All3DP
You are subscribed to updates from All3DP
Subscribe
You can't subscribe to updates from All3DP. Learn more…