Maker designs world's first 3D printed multiaxis tourbillon… then uploads it for free to Thingiverse. Is this the perfect weekend project for engineers?
The Deep Space Tourbillon by Vianney Halter is a $200,000 watch inspired by Star Trek. Chances are, very few people will ever drop that much money on a watch. One maker, however, was inspired by the watch to bring incredible 3D printed multiaxis tourbillons to the people of the world.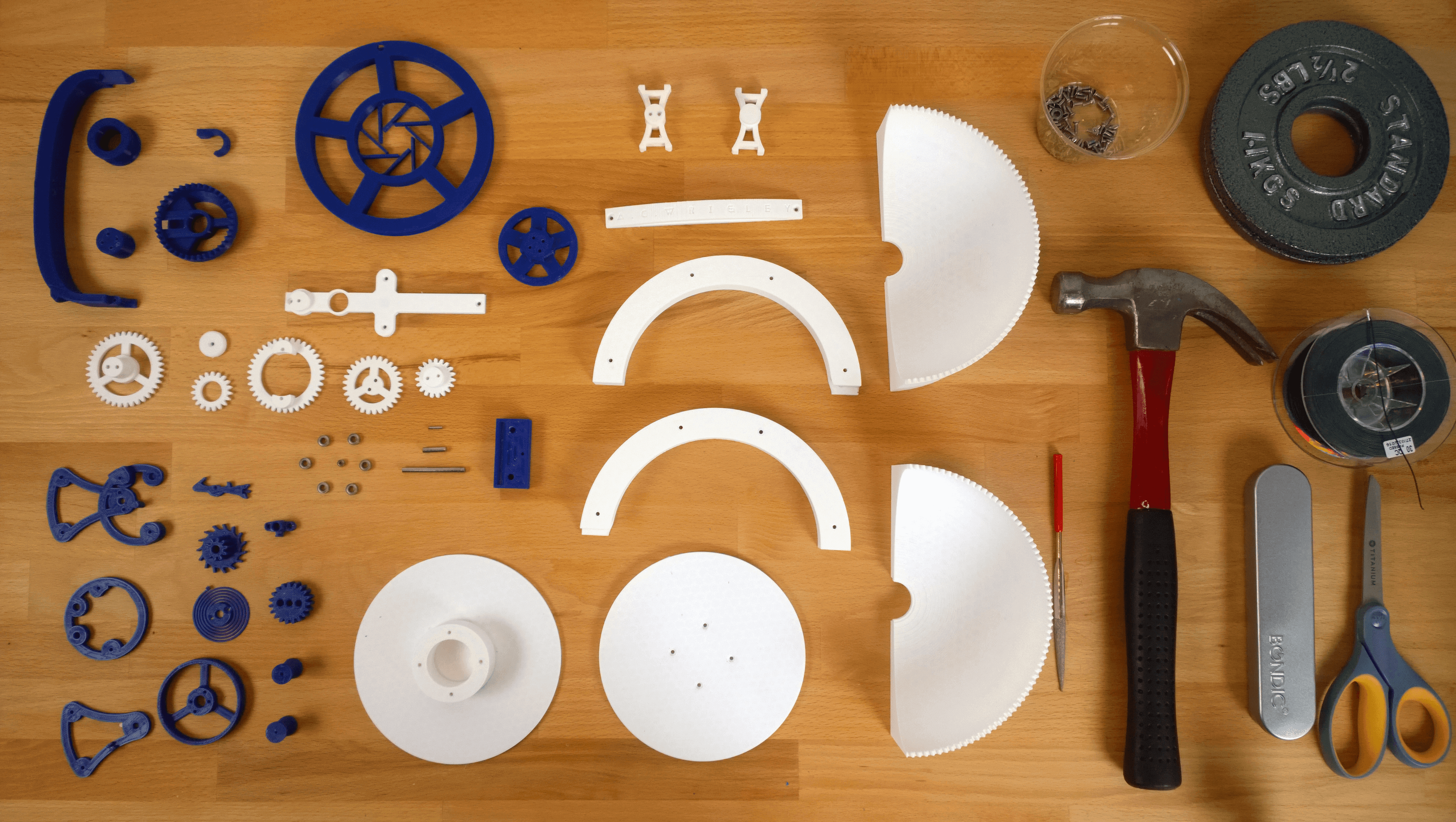 Mechanical engineer Adam Wrigley, inspired by the $200,000 watch, created this large scale 3D-printed, triple-axis tourbillon, "Clockwerk," and the results are titillating watch lovers.
Tourbillon are usually used to counter the effects of gravity and keep a watch running properly no matter what angle it's held at.
Clockwerk is a "wall hanging kinetic sculpture of a 3-axis tourbillon escapement." The tourbillon doesn't tell time, but, according the maker, "using another time-telling device you can put some marks on the string every minute (or whatever length you want to time) as it's running."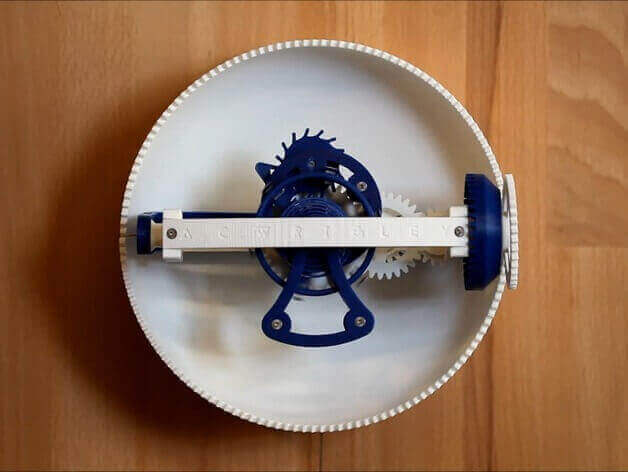 Free Tourbillon Design Includes 99 Parts to 3D Print
This is far from a small project and it's definitely not beginner-friendly. In fact, there's a total of 99 parts in the project. All of which can be found for free on Thingiverse here.
The parts include:
34 printed parts
8 ball bearings
3 metal shafts
2 barbell plates
1 meter of fishing line
51 screws
On top of being 3D printable, free, and the first of its kind, the 3D printed tourbillon also has a certain level of coolness due to the fact it was made cheaply. Wrigley wanted average users to have access to his design, unlike the ultra-elite Deep Space Tourbillon.
"I specifically tried to make this work at lower resolutions on a hobby level FDM so that as many people as possible could have the chance to make it," says Wrigley. He also notes, "the printer I used is completely stock."
In the end, the cheap DIY project sounds kind of like the perfect weekend for mechanical engineers with a 3D printer. All it will take is time, patience, and a lot of printing.
https://youtu.be/Z5eEgUTiwqU
License: The text of "First 3D Printed Multiaxis Tourbillon Free on Thingiverse" by All3DP is licensed under a Creative Commons Attribution 4.0 International License.
Stay informed with notifications from All3DP.
You get a notification when a new article is published.