Another world first in additive manufacturing, a 3D printed motorcycle called Light Rider. It's street legal, with a €50,000 euro price tag.
The European aircraft company Airbus has unveiled the "Light Rider", the world's very first motorcycle made on a 3D metal printer.
Airbus subsidiary APWorks is responsible for the development of the motorbike. With the "Light Rider", Airbus engineers have set out to prove that complex and robust vehicles are possible with metal additive manufacturing. Moreover, they can be extremely lightweight.
The frame weighs just 6 kilograms. Combined with 6 kw electric motor (capable of 80 km/h) and other components, the bike weighs a not-too-shabby 35 kilograms overall. APWorks claims that the power-to-weight ratio equals the same as a supercar!
The motorcycle was fabricated entirely with an APWorks proprietary "Scalmalloy" — a mysterious aircraft-grade metal that's stronger than titanium but optimized for use in metal 3D printing — using a selective laser sintering (SLS) process. Each layer is only 30 microns thin.
Inspiration for the striking design came from nature, using "bionic algorithms" to define the organic frame structure. This aerospace-approved approach gives the motorcycle superb stiffness with no excess weight.
3D Printed Motorcycle is Streel Legal
Airbus and APWorks developed the Light Rider as a proof of concept, and plans to deploy the same technology for 3D metal printing components for their planes and even parts for the new Ariane 6 rocket.
"With the Light Rider we at APWorks demonstrate our vision of future urban mobility", says engineer Stefanus Stahl.
"We have used our know how of optimization and manufacturing, to create means of transportation, that match our expectations", explained APWorks' Niels Grafen.
But it'd be a pity not to share the Light Rider with a wider audience. To this end, they're selling a limited run of 50 bikes for only €50,000 euros.
Simply visit the official site here and put down a €2,000 euro deposit to join the waiting list, and this beautiful 3D printed motorcycle can be yours.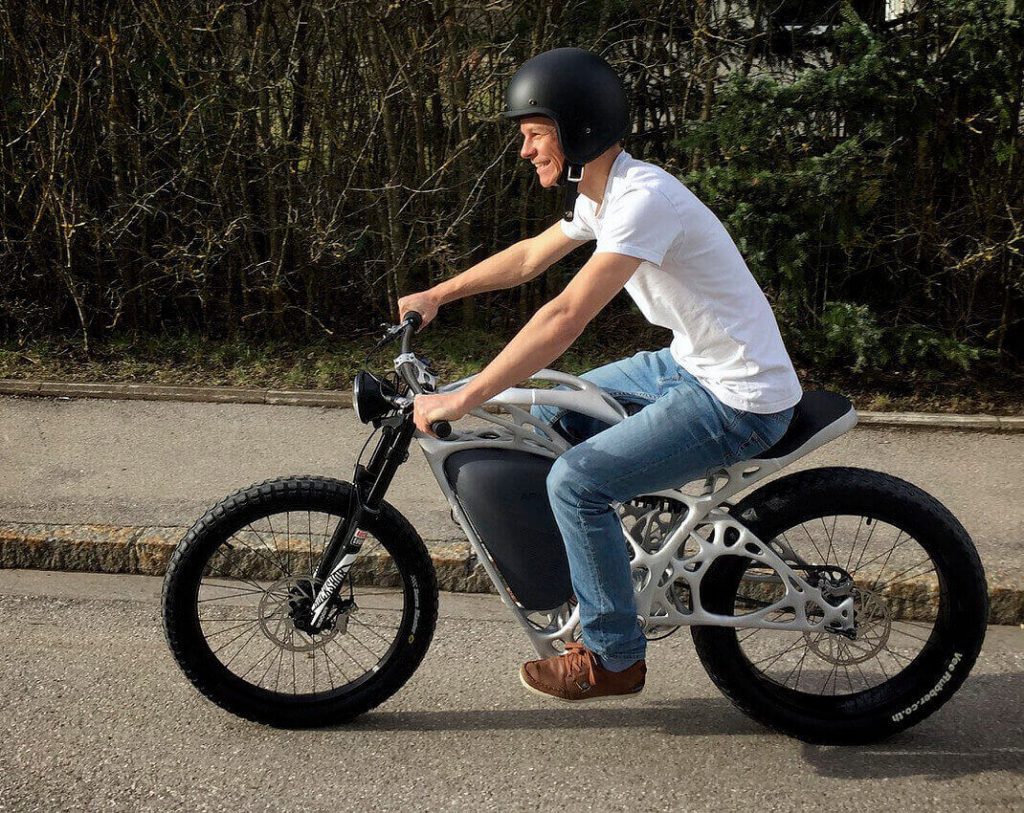 License: The text of "Light Rider: World's First 3D Printed Motorcycle" by All3DP is licensed under a Creative Commons Attribution 4.0 International License.
Subscribe to updates from All3DP
You are subscribed to updates from All3DP
Subscribe
You can't subscribe to updates from All3DP. Learn more…