The Mine Kafon Drone is an airborne demining system, designed to clear all land mines around the world in less than 10 years.
How often does a Kickstarter campaign promote moving, meaningful, and practical systems involving awesome 3D printed drones? Not often enough!
This campaign from Massoud Hassani and team wants to improve on their previous campaign and efforts by 3D printing drones to get rid of dangerous mines around the world. And they have an ambitious target of doing it in less than a decade.
Mines are a huge problem for over sixty countries around the world. With 100 million landmines in circulation, they hurt mainly ordinary civilians, including children and the elderly.
Mines are both incredibly dangerous and yet difficult to get rid of. Ten people are killed or maimed by a mine everyday. Speedier and safer demining systems could prove invaluable.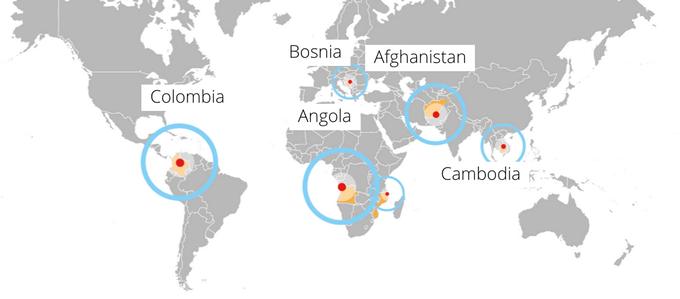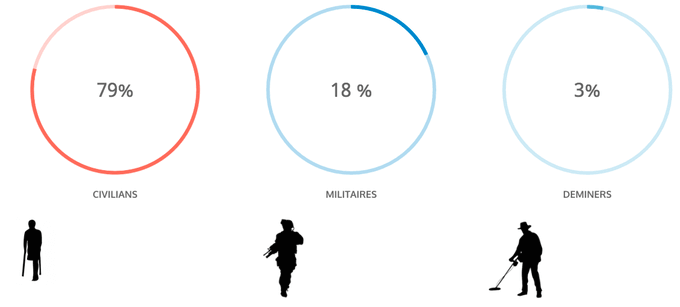 Mine Kafon Drone Works in Three Steps
The Mine Kafon Drone works in three steps: first, it flies over a given area and generates a map; second, it uses a metal detector to locate mines; third, it uses robotic grippers to place detonators (that look kind of like dog toys) and detonates from a safe distance.
This logical and notably safe system is a huge improvement on current methods, which are less than ideal. In some instances, trained professionals use metal detectors to manually find and detonate mines. In others, much like a police dog may sniff out drugs, trained animals help locate the mines. Both of these options are definitively dangerous, and it's almost downright shocking better methods haven't been implemented.
Incredibly, the proposed Mine Kafon Drone system is not only safer, but also claimed to be up to 20 times faster than current methods and technologies — and up to 200 times cheaper, too. Using Ultimaker printers to 3D print many of the parts, the otherwise costly piece of technology is made significantly more affordable.
Though the campaign only just launched, they're already powering through toward their €70,000 goal. Given the low cost of 3D printing and the many possibilities afforded by drones, the concept itself is a revolutionary and cost-effective use of new technology.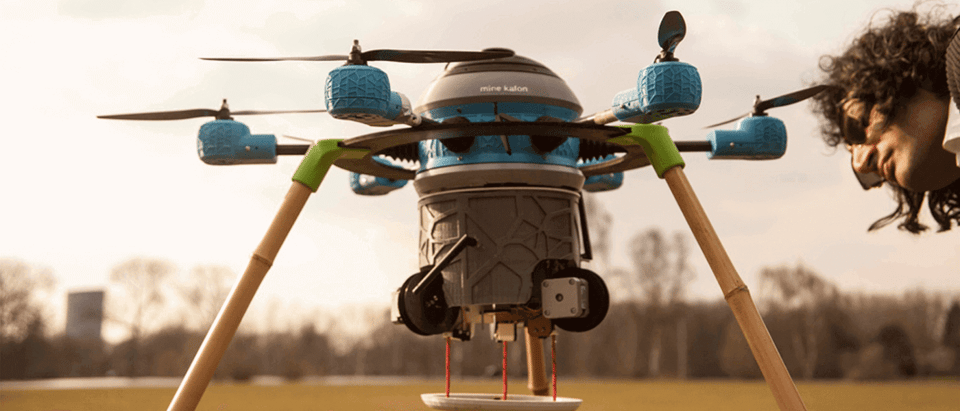 License: The text of "3D Printed Mine Kafon Drone Can Remove Mines Safely" by All3DP is licensed under a Creative Commons Attribution 4.0 International License.
Stay informed with notifications from All3DP.
You get a notification when a new article is published.