The Rapid Additively Manufactured Ballistics Ordnance, or RAMBO, is a 3D printed grenade launcher developed by the U.S. military.
Don't Miss: 2018 3D Printed Gun Report – All You Need to Know
The United States Army has 3D printed a working 40mm grenade launcher they call "Rambo". This is not a joke, nor hoax, or an imaginary story. R.A.M.B.O. is a creative acronym which means "Rapid Additively Manufactured Ballistics Ordnance".
Made almost entirely from 3D printed components, it's been in development for the past six months. And the icing on this this particular cake of destruction is that Rambo fires grenades also made with 3D printing.
The 3D printed grenade launcher is more than just a piece of pop culture showmanship, however. The military is actively exploring new technologies that could lower manufacturing costs and ease supply-chain bottlenecks.
R.A.M.B.O. consists of 50 individual parts, all made with 3D printing except for springs and fasteners. This is not a brand new design, but a modified M203 grenade launcher with a shoulder stock and pistol grip. In typical use, it fits under the barrel of an M16 rifle or M4 carbine.
The barrel and receiver are made from aluminum, requiring 70 hours to print, while the trigger and firing pin are fabricated in 4340 steel. The additive manufacturing technique is direct metal laser sintering; this process uses high-power precision lasers to heat particles of fine metal powder below their melting point, welding them layer by layer to form a complete object.
The grenade launcher barrel and receiver also required 5 hours of post-print processing. The barrel is tumbled in an abrasive rock bath, and then a Type III anodized hard-coat is applied for a rugged finish.
For the 3D printed grenades, engineers printed several M781 training rounds — which don't contain explosives — from aluminum and glass-filled nylon.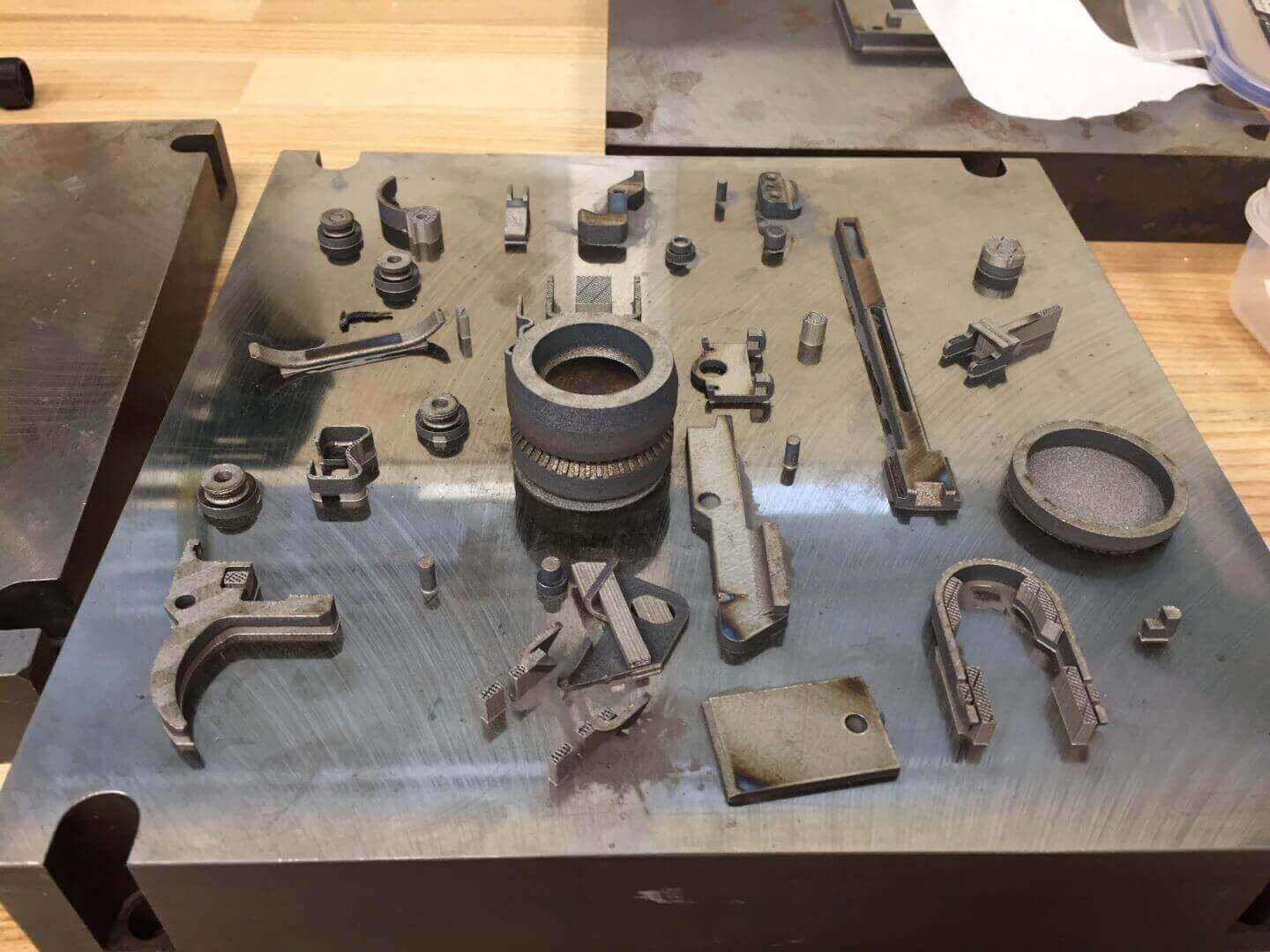 3D Printed Grenade Launcher will Blow You Away
The 3D printed grenade launcher and grenades were tested on a firing range in October 2016. After 15 shots, R.A.M.B.O. showed zero degradation. Moreover, the 3D printed grenades fell within 5 percent of the muzzle velocity of regular production grenades; proof that it was performing virtually the same as the real thing.
The team involved in the project experienced only one problem during testing. Early prototypes of the grenades were developing cracks in their aluminum cases. To fix this, engineers used CAD (computer assisted design) software to make the walls of the cartridge case thicker. Now printed with thicker walls, the problem with the grenades were solved.
Needless to say, the Army top brass are more than happy with the process. They now have proof that industrial 3D printing is capable of quickly producing grenade launcher parts that are durable, reliable, and cheap. According to the official news release:
"The tooling and setup needed to make such intricate parts through conventional methods would take months and tens of thousands of dollars, and would require a machinist who has the esoteric machining expertise to manufacture things like the rifling on the barrel."
The production of heavy artillery like a 3D printed grenade launcher will have major implications for defense manufacturing. New designs can be rapidly prototyped and tested without the need for custom, expensive machinery.
In the future, all weapons may be made this way. It may even be possible for soldiers at remote outposts to print their own weapons and critical replacement parts.
Source: United States Army Acquisition Support Center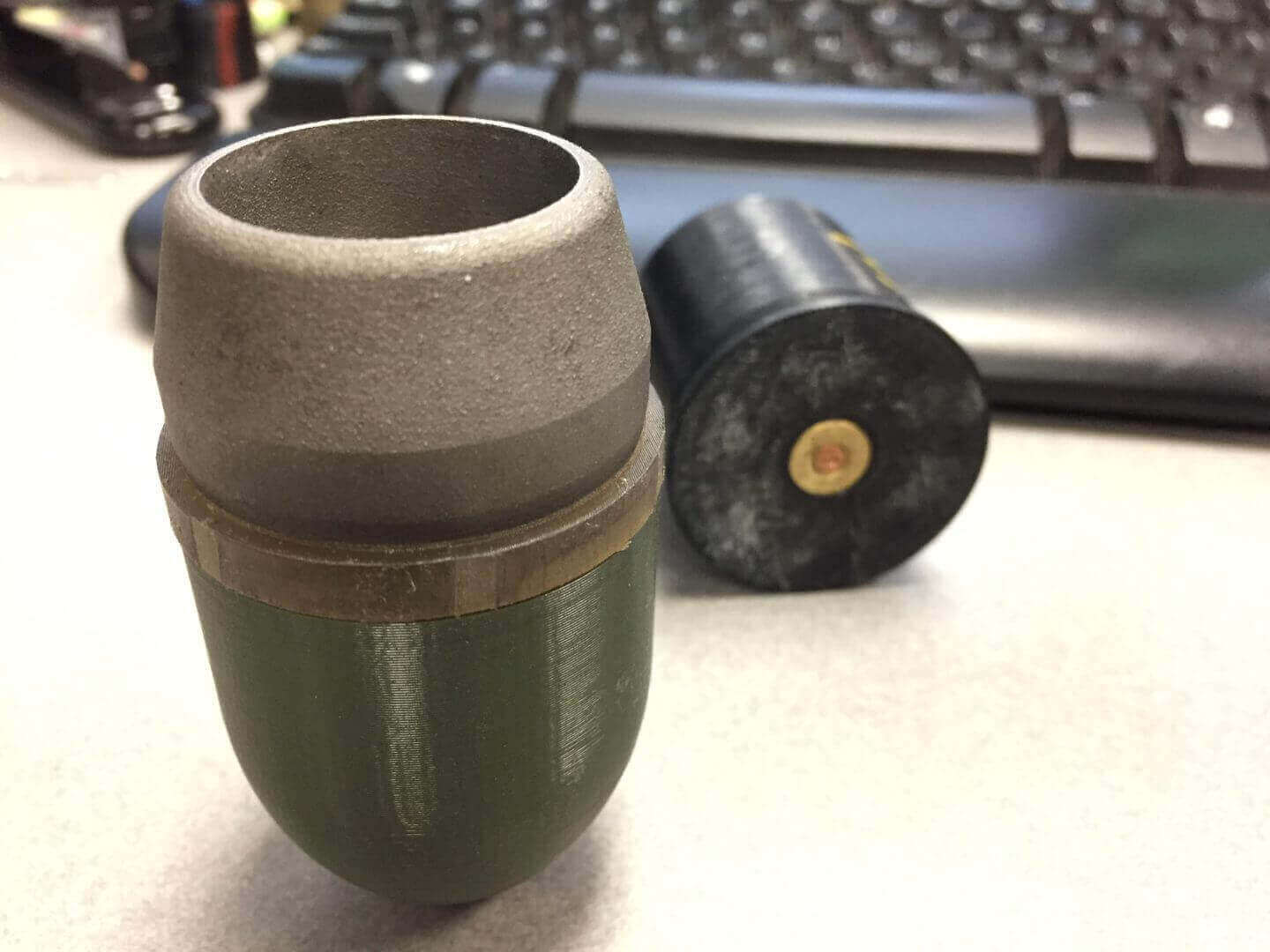 License: The text of "R.A.M.B.O. is a 3D Printed Grenade Launcher Made by U.S. Army" by All3DP is licensed under a Creative Commons Attribution 4.0 International License.
Subscribe to updates from All3DP
You are subscribed to updates from All3DP
Subscribe
You can't subscribe to updates from All3DP. Learn more…