To give a basic push-chair more oomph, a high-school robotics team developed an electric wheelchair kit using Arduino and 3D printing.
Don't Miss: Project Aslan is a 3D Printed Sign Language Robot
A group of high-school students in Israel have done something pretty incredible; they've created a 3D printed electric wheelchair kit which converts a basic push-chair into a fully-fledged mobility solution.
Devised by teen geniuses, the Electric Wheelchair kit upgrades a basic push-chair for $500 bucks.
Why is such a thing necessary? Because a typical electric wheelchair usually costs around $2,500 dollars. While they are hugely beneficial for the person using it, not everyone can afford such a large sum of money. Instead, some are forced to make do with a basic wheelchair.
This 3D printed electric wheelchair kit offers a third alternative. It connects to a standard wheelchair without modifying the underlying frame, but it makes the chair significantly more mobile. Plus, it does so for a fraction of the price — around $500 dollars.
Every part of the kit can be bought separately, and assembled using a set of tools, an Arduino Uno, and a 3D printer. Impressively, the printable parts were fabricated on a Printrbot Play. This is a compact budget 3D printer with a tiny build volume of 4 x 4 x 5 inches.
There's an added bonus, too; the kit is comprised of parts available to every FIRST Robotics Competition team around the world. This means that you can contact your local FRC team to assemble your newly fashioned wheelchair.
See it in action in the video below:
FRC Team 1577 Rolls Out the Electric Wheelchair Kit
The Electric Wheelchair Kit originates from Team 1577 Steampunk, a high school robotics team from Aviv High School. The team includes more then 30 students who work together in order to win the FRC regional tournaments. They also compete against other teams in the USA.
The three students driving the project are Yuval Dascalu, Roee Bar-Yadin, and Tomer Bitan. Each bought their own distinct skills and expertise in mechanics, electronics and programming, and worked together on the general planning of the kit.
"We encourage you to improve on our design in any way you see fit or at least spread the word to teams around you!"
"We, as a team, decided the parts used in the kit should be common FRC items that teams all around the globe are comfortable with," says Dascalu.
"No matter how good the design is, no matter the effort we put into the project ourselves, we are one team, just a handful of students. If we're alone on this mission it's doomed to fail. We made it as simple as we could so fellow teams around the world could contribute what little they can and and actually get something done."
Indeed, they have have a grand and noble vision for the Electric Wheelchair kit.
"This could be the groundwork for so much more than it currently is," he continues. "We encourage you to improve on our design in any way you see fit or at least spread the word to teams around you!"
If you're interested in building an Electric Wheelchair, or keen to learn more about the project, visit the Thingiverse page for the STL files and full instructions, plus a bill of materials.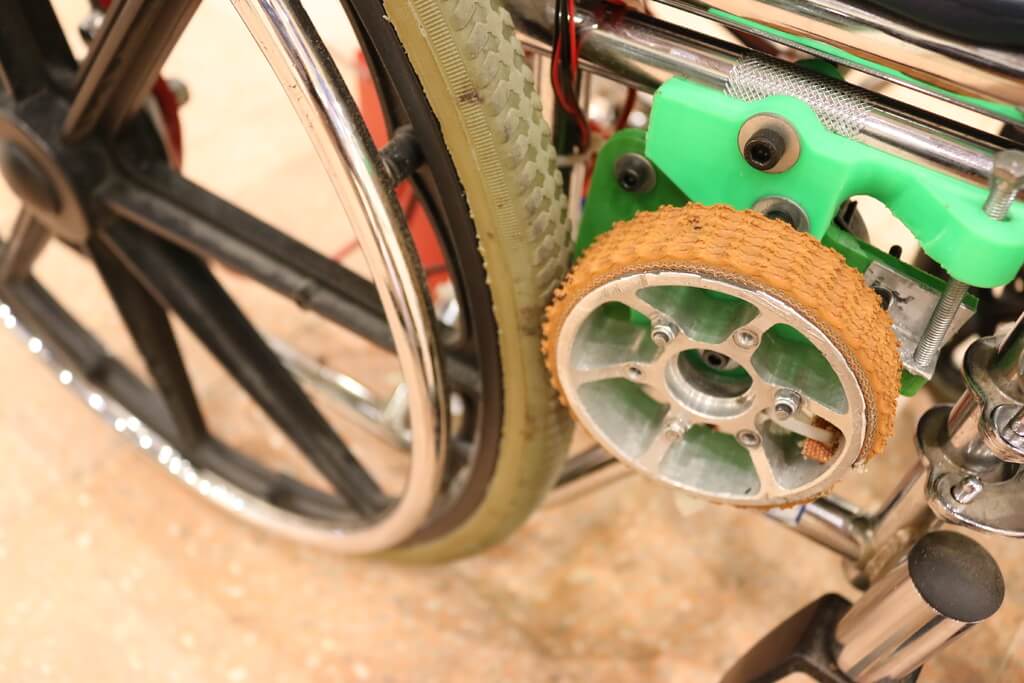 License: The text of "3D Printed Electric Wheelchair Kit made by High Schoolers" by All3DP is licensed under a Creative Commons Attribution 4.0 International License.
Subscribe to updates from All3DP
You are subscribed to updates from All3DP
Subscribe
You can't subscribe to updates from All3DP. Learn more…