Next year you'll be able to 3D print your own Deus Ex prosthetics, thanks to an exciting collaboration between Square Enix and Open Bionics.
Square Enix and Eidos-Montréal have announced a partnership with Open Bionics, a specialist in low-cost 3D printed prostheses, to develop designs based on the cyberpunk world of the Deus Ex video games. Two arms will be released next year as royalty-free designs that anyone can 3D print, construct, and use.
The games are set in a dystopian future where human augmentation is commonplace, granting users abilities like enhanced strength, speed and agility. One of the arms will be modeled on the one used by Adam Jensen, the hero of the franchise, and another be based on the wider Deus Ex universe in general.
Check out the video of the announcement, with preview renders of both designs:
Deus Ex Prosthetics Available Next Year
Open Bionics has already made prosthetic arms inspired by the Iron Man, Frozen and Star Wars franchises, in collaboration with Disney.
And this is by no means the first video game prostheses — Konami recently made a prosthetic arm inspired by Metal Gear Solid for a British amputee.
But this new project looks remarkably detailed; the Adam Jensen arm is fully articulated, with flexing fingers and a rotating wrist. The Titan arm, meanwhile, is more stylized with sharp geometric angles. Both are colored in gunmetal grey with gold accents, reflecting the color palette of the series and its augmented protagonist.
Eidos-Montreal and Open Bionics will be showing the arms at multiple game shows this summer, including E3 and Gamescom. Razer, a manufacturer of gaming keyboards and mice, will also be participating. Using their new Stargazer webcam, attendees at the booth will have their movements tracked and learn what it's like to control an artificial limb.
Sure, the arms may not be as deadly as those used in the game, but they certainly look the part. And if these prostheses are as functional as they are stylish, they could make an attractive option for amputees with a passion for gaming.
(Source: Augmented Future)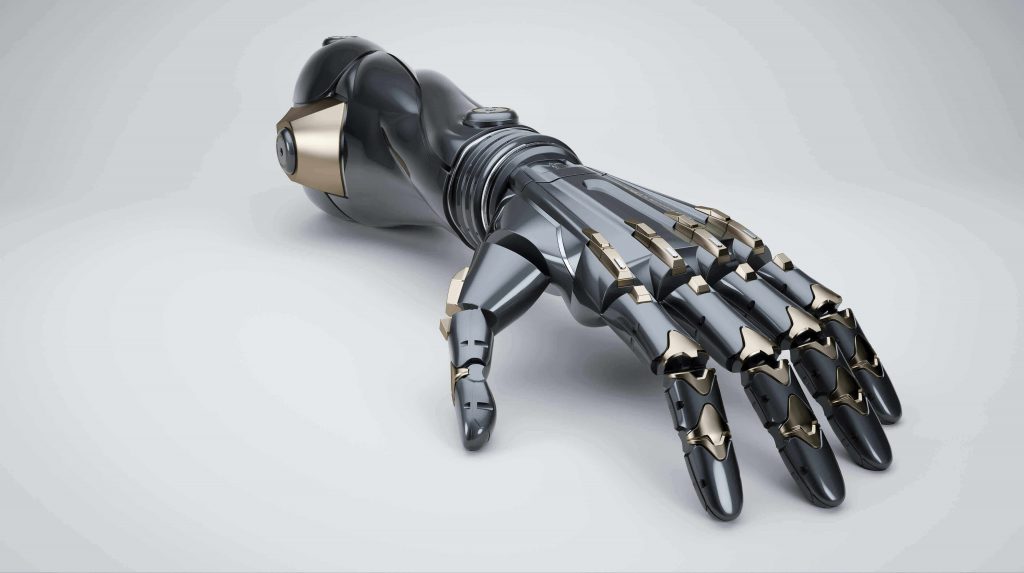 License: The text of "Open Bionics making 3D Printed Deus Ex Prosthetics" by All3DP is licensed under a Creative Commons Attribution 4.0 International License.
Subscribe to updates from All3DP
You are subscribed to updates from All3DP
Subscribe
You can't subscribe to updates from All3DP. Learn more…