Forget air conditioning. With a splash of water, these 3D printed bricks use science to keep the temperature down.
You may be thinking: that is the ugliest art in the world. The strange lattice brick is a 3D printed work of genius. California-based Emerging Objects focuses on printing for innovative architecture. The self-titled "3D Printing MAKE-tank," likes to use 3D printers to challenge norms and think outside the box.
So what exactly is this funky cereal bar-looking box? Cool Bricks are 3D printed porous ceramic bricks set in mortar. Rather than using electricity and energy like their air conditioner counterparts, Cool Bricks uses the same principle as a wet cloth in front of a window.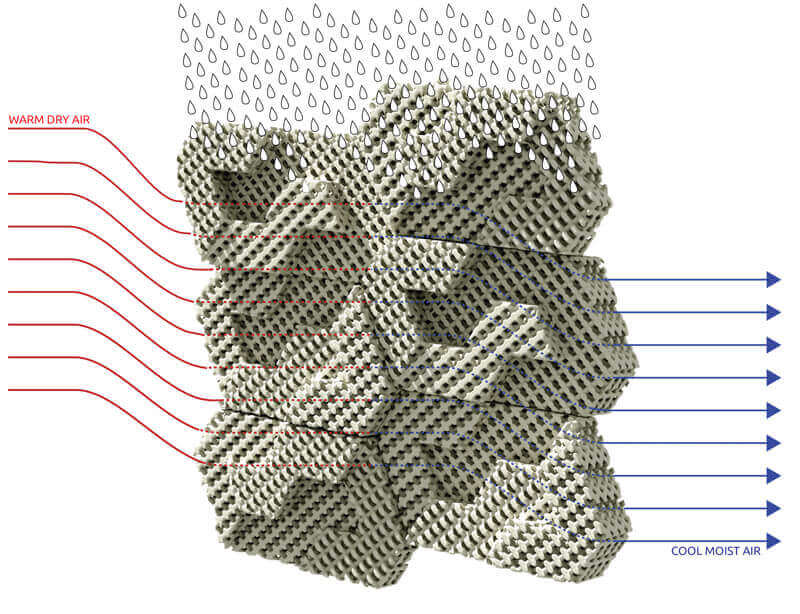 What the science is going on here?
Each brick has a "three-dimensional ceramic lattice-like structure that can hold water in its pores, like a sponge. When air flows through the porous brick, it absorbs evaporated water vapor, becoming cooler in the process."
It's as simple as spritzing with water, and letting the Cool Brick work its magic.
Cool Bricks aren't designed just to sit on a table, or hide in a closet. Emerging Objects has much higher hopes. The bricks are designed specifically to be interlaced. In fact, they can create an entire wall. They don't cool just small areas, but large rooms. If these can help control the temperature of whole buildings, perhaps people can start cutting back on air conditioners and other electric coolers.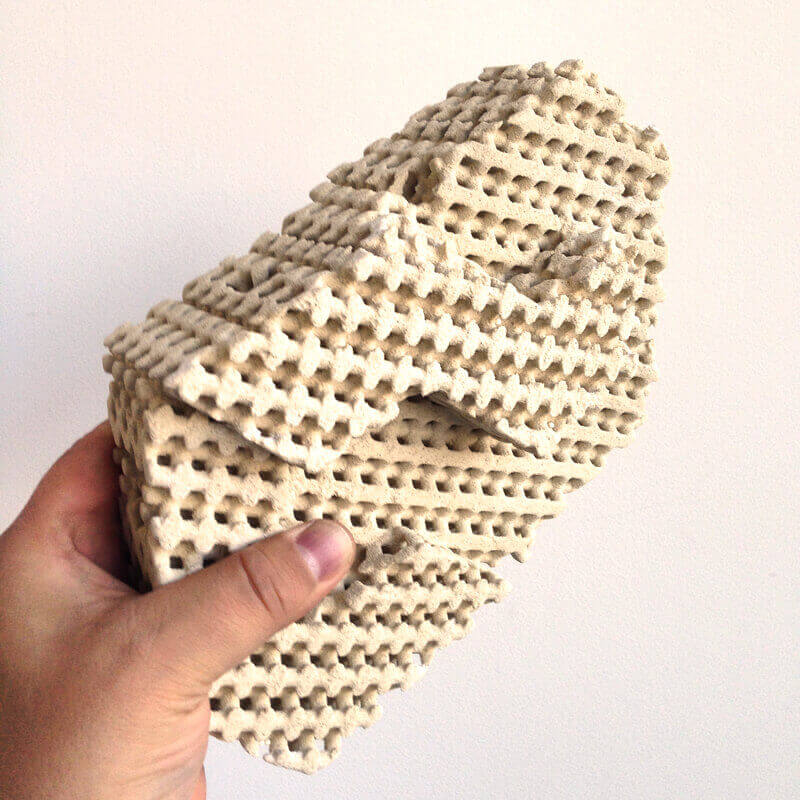 Folks in the cold mountains may not benefit from the bricks, but these are perfect for warm desert climates. By passively keeping down the overall temperature of a structure, the bricks could save everyone a lot of headaches.
Looking for quirky and cool add-ons? Try checking out their Emerging Objects other designs, like their tea pot 3D printed from tea or adorable Planter tile set.
License: The text of "3D Printed Bricks Lower Temperature by Adding Water to Air" by All3DP is licensed under a Creative Commons Attribution 4.0 International License.
Subscribe to updates from All3DP
You are subscribed to updates from All3DP
Subscribe
You can't subscribe to updates from All3DP. Learn more…