Agent Unicorn is a wearable developed by Anouk Wipprecht that helps people with ADHD track their brain activity via electrodes and a camera.
Anouk Wipprecht is a tech-driven fashion designer who creates some truly innovative creations. Want some personal space? Simply pull on her sensational 3D Printed Spider Dress.
Wipprecht works in the field of what she calls "FashionTech". Through her designs, she explores how technology can be used to make fashion an "experience that transcends mere appearances."
In her latest project, Wipprecht has designed 3D printed headsets that look like unicorn horns. However, aside from looking fresh, they're also quite functional.
The designer's aim is to use technology and design in order to improve mental health therapy. Her latest concept, called Agent Unicorn, is designed to help children with ADHD. But, she also claims she'd wear the unicorn horn for her own benefit.
Her work is being showcased in four European cities as part of a series of SPARKS exhibitions. The show's designs take on the subject of Responsible Research and Innovation.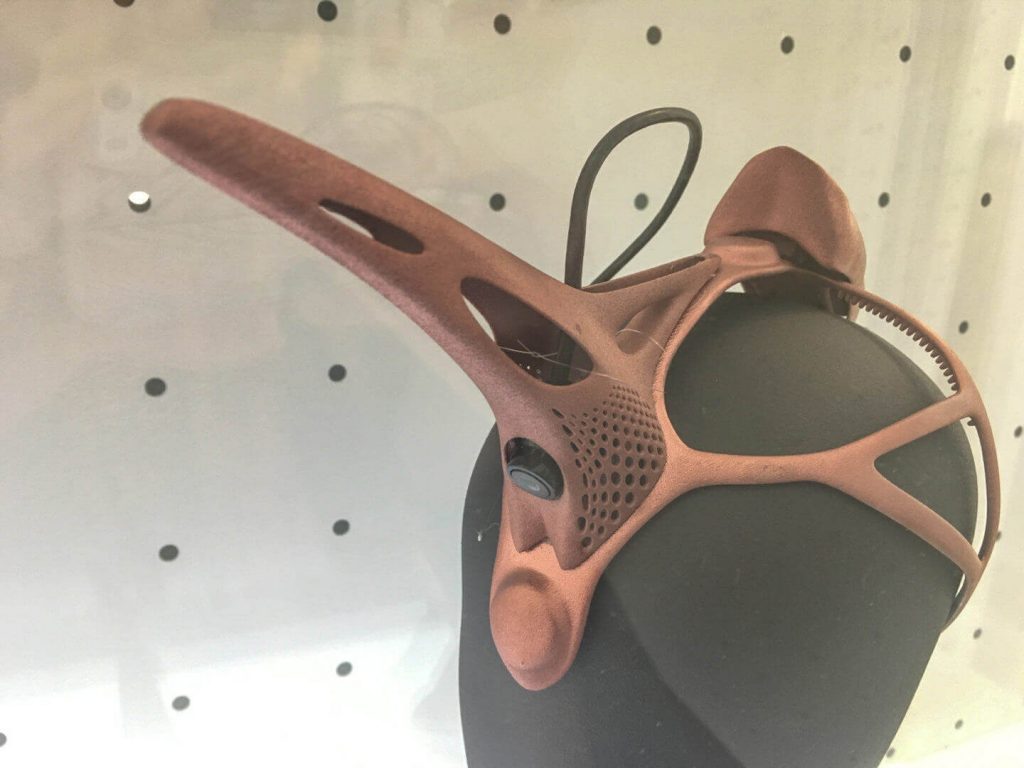 Who Will Benefit From Agent Unicorn?
"Beyond the Lab: The DIY Science Revolution" is the title of the SPARKS exhibition. Wipprecht developed the pieces at the Ars Electronic Futurelab. She is the first artist selected to take up residency at SPARKS.
The way these 3D printed headsets work is by measuring the brain activity of the wearer via electrodes. These electrodes trigger a built-in camera, essentially filming the wearer's surroundings during any spikes in attention level.
Neuroscientists and experts were on hand during Wipprecht's SPARKS Residency to help develop her breakthrough idea. With their assistance, she is able to log the brain activity of the Agent Unicorn user through an electroencephalogram (EEG).
The fashion designer wants to help those with ADHD to develop a self-reflective learning, offering the opportunity to rewatch their responses. Therefore, the camera essentially works as a second eye. The benefit of this is that it's easier to work out what catches the attention of and ultimately distracts the wearer.
Wipprecht hopes that her 3D printed wearable will lead to more suitable treatment method. The designer's overall goal with Agent Unicorn is to help people understand their daily habits and overcome the challenges they face.
If you want to check out Wipprecht's work for yourself, head over to the Sparks Project page to see if her 3D printed Unicorn horn will be exhibited in a city near you.
Listen to Wipprecht explain the idea behind her project in the video below:
Source: Ars Electronica
License: The text of "3D Printed "Agent Unicorn" Treats Children With ADHD" by All3DP is licensed under a Creative Commons Attribution 4.0 International License.
Subscribe to updates from All3DP
You are subscribed to updates from All3DP
Subscribe
You can't subscribe to updates from All3DP. Learn more…