The "Rider of Unlingen", a 2,800-year-old statuette, has been preserved with the help of 3D printing, creating an accurate replica without causing damage to the artifact.
It's not everyday that you find a figurative depiction from around the 7th Century B.C. in Germany. Therefore, finding a burial object from an early Celtic chieftain's grave near Unlingen, Germany which dates back this far was a real treat for archaeologists.
The Rider of Unlingen is a bronze statuette of a rider on a two-headed horse. It was found in a wagon grave which had been robbed in ancient times.
Amazingly, other burial objects suggest that the rider is nearly 2,800 years old. The statuette has partial damage, indicating it was originally on top of another object.
Therefore, to avoid further damage and create an accurate replica, Concept Laser, a mechanical engineering company based in Germany, was contacted. The company used a metal 3D printer to manufacture an accurate metal copy of the rider.
It was important to create a faithful replica of the rider for scientific evaluation. This way, replicas can also be on display without causing any unnecessary damage.
Of course, there is a lot of interest surrounding the Rider of Unlingen because it is an early Celtic piece in Central Europe. It is one of the oldest depictions representing a rider north of the Alps.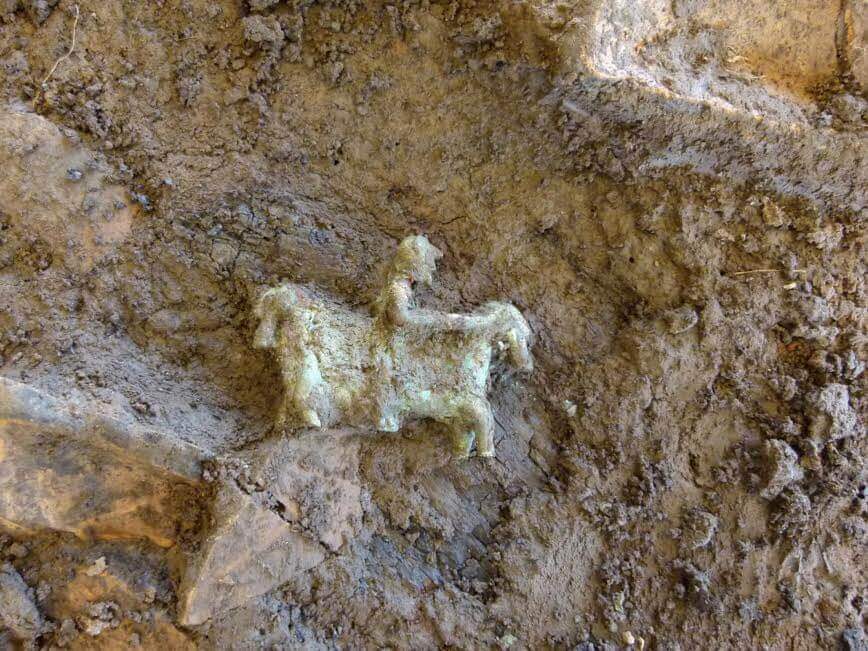 Preserving the Rider of Unlingen
Concept Laser has produced a faithful copy of this prehistoric rider using one of their Mlab 3D printers. Benefits of 3D printing include being able to accurately reproduce a copy without causing any damage to the original.
To begin, Concept Laser used a process called X-ray computer tomography (CT). Then, Volume Graphics VGStudio Max 3.0 software was important for viewing the 3D data. The precise percentages of copper and tin could still be determined using x-ray fluorescence analysis. By developing STL data, Concept Laser was able to 3D print the statue in a metal powder bed.
The company also points out that just a few years ago, it would have been impossible to reproduce a model without the risk of damage. The 3D printed replica, instead, is risk-free and accurate to the original. The company's material engineers were also able to find a bronze alloy similar to the rider, making it an extremely close match.
Nicole Ebinger-Rist is head conservator of the Baden-Württemberg State Office for the Preservation of Monuments on the regional board of Stuttgart, Germany. She explains:
"All of a sudden, you're holding an object from the 7th Century B.C.E. in your hands, except that it's made out of powder from the 21st Century. You've got a cultural-historically relevant copy in your hands and are looking at 28 centuries gone by. It's simply overwhelming."
If you want to take a look at it, Concept Laser is currently exhibiting at RapidTech in Erfurt. Also, the rider replica is on display as part of their exhibition.
Source: Press Release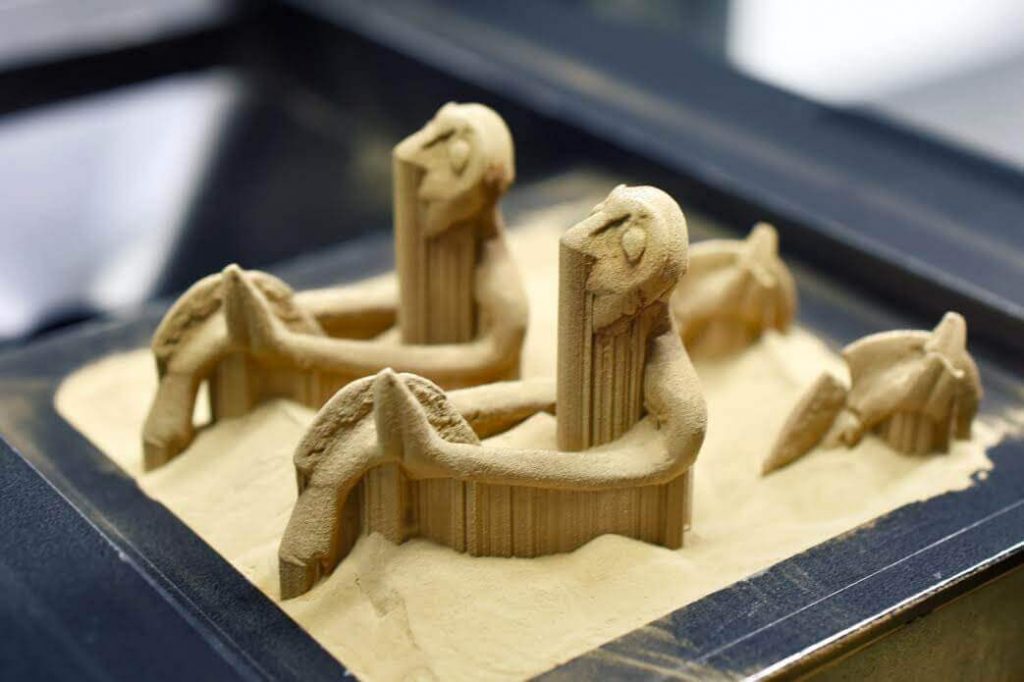 License: The text of "3D Printed Accurate Replica of Ancient Artifact Preserves Cultural History" by All3DP is licensed under a Creative Commons Attribution 4.0 International License.
Subscribe to updates from All3DP
You are subscribed to updates from All3DP
Subscribe
You can't subscribe to updates from All3DP. Learn more…