You know that you can 3D print in a variety of exotic materials. Here's a refreshing new twist: Meet Buzzed, the beer filament. And it's even sustainable.
Buzzed is a new beer-based 3D printing filament. It is made by 3Dom USA, the 3D printing filament company who brought us Wound Up, the coffee filament, in August 2015.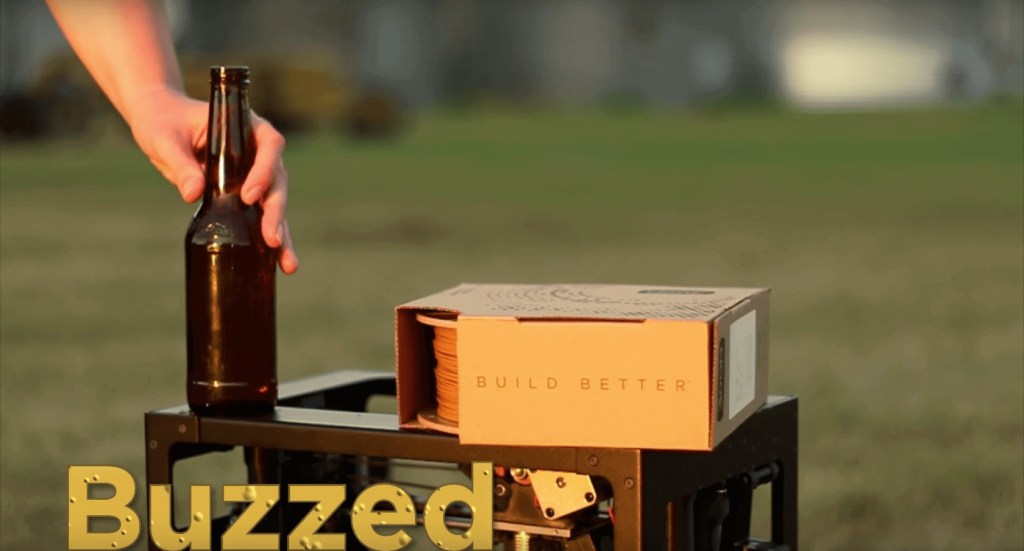 Buzzed is made using waste byproducts from the beer making process. Breweries produce a lot of spent grain, which usually is fed to animals, ends up as biofuel or in landfills. The company uses these left-overs to create a special 3D printing material with visibly unique print finishes.
The filament produces products with a rich golden color and a noticeable natural grain.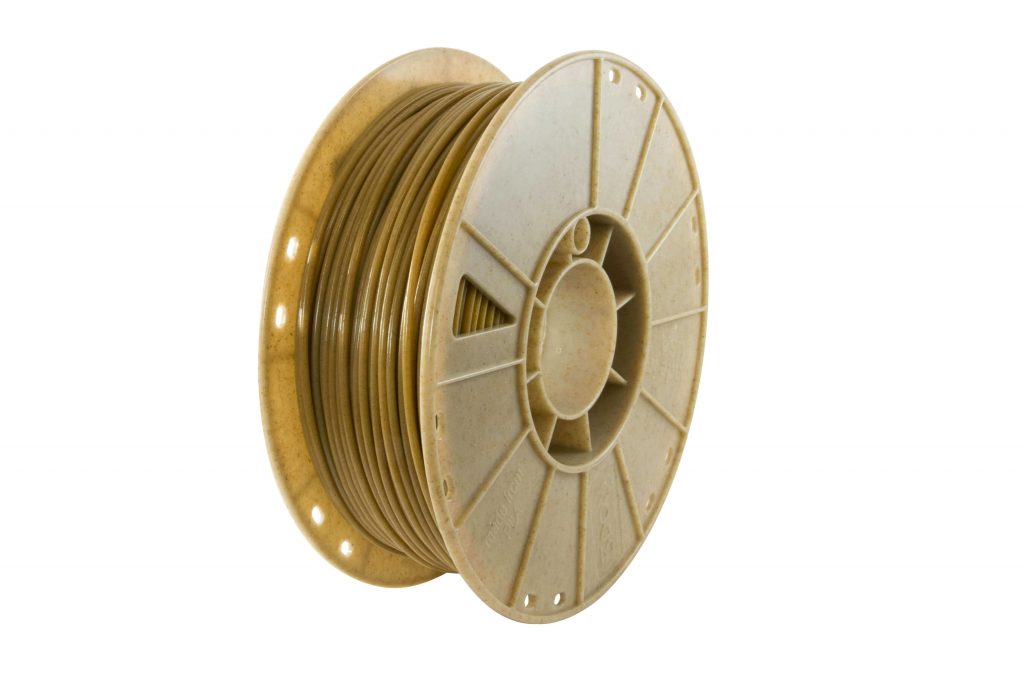 A 1kg spool of Buzzed filament costs $49. It is available in 1.75mm and 2.85mm diameters.
It can be printed on any machine capable of printing with PLA using standard PLA settings. Buzzed prints well at 180-210 C. In general, a good starting point is 10 degrees cooler than you typically print PLA. A heated bed is not necessary, though if you have one, set it to 45 C.
It's not stated that the filament is food-safe. Read more information on food-safe filaments here.
Also, we don't know if it smells like beer if 3D printed.
The 3D printer filament is manufactured in Fargo, North Dakota. A full 1kg (2.2lbs) of Buzzed – Beer Filament arrives on the Eco-Spool plastic reel and is vacuum sealed with a desiccant packet to keep out any moisture.
3Dom USA claims they will release more distinctive bio-based products in the near future. For this, they partnered up with the sustainability company c2renew. And as for the beer stein in the main image, that's a remix of the Masskrug bavarian beerstein by Maker sgb33.
We really can't wait for salt and vinegar, Single Malt and garlic filament.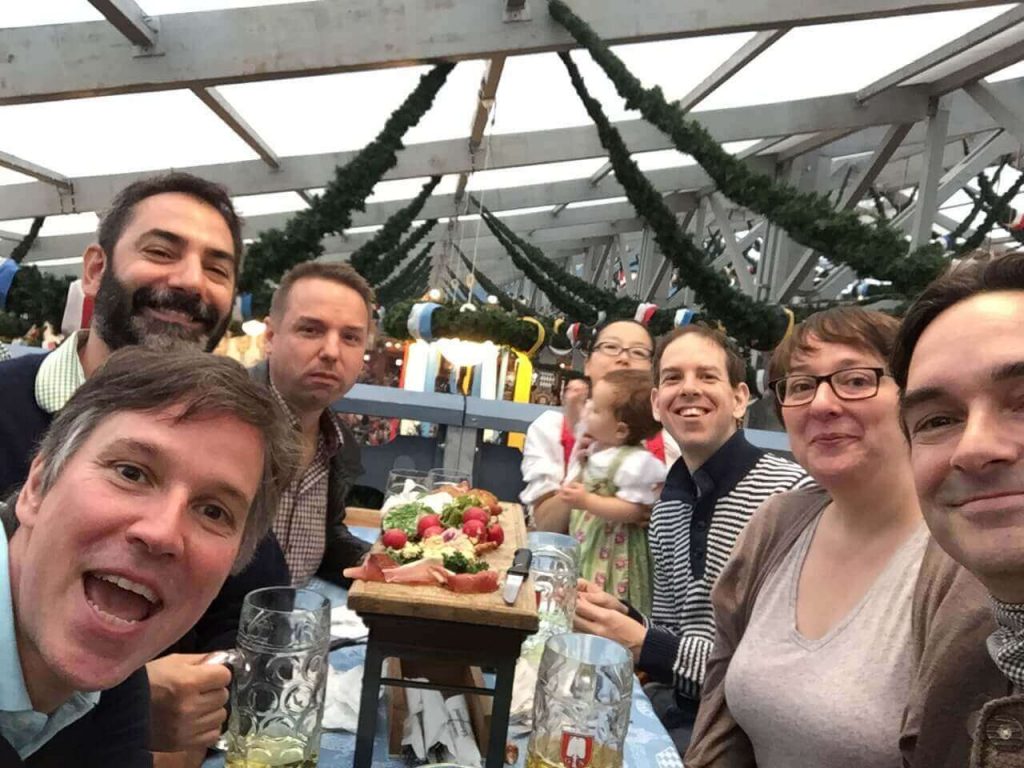 License: The text of "3D Print with Beer Filament" by All3DP is licensed under a Creative Commons Attribution 4.0 International License.
Subscribe to updates from All3DP
You are subscribed to updates from All3DP
Subscribe
You can't subscribe to updates from All3DP. Learn more…