Do you LOVE America? Of course you do! Celebrate the Fourth of July with a 3D printed patriotic bust of Obama, Washington, or Snowden.
This Fourth of July, the United States celebrates Independence Day, that momentous occasion where this great nation overthrew their imperial overlords (the British Empire) in a spat over the price of tea.
It's a time to be proud of America and the values it represents. And what better way to ornament your buffet of hot dogs and Freedom Fries than with a patriotic bust?
Here's a list of our favorites, plus a BONUS item to make your 3D printer play the 'Star-Spangled Banner'.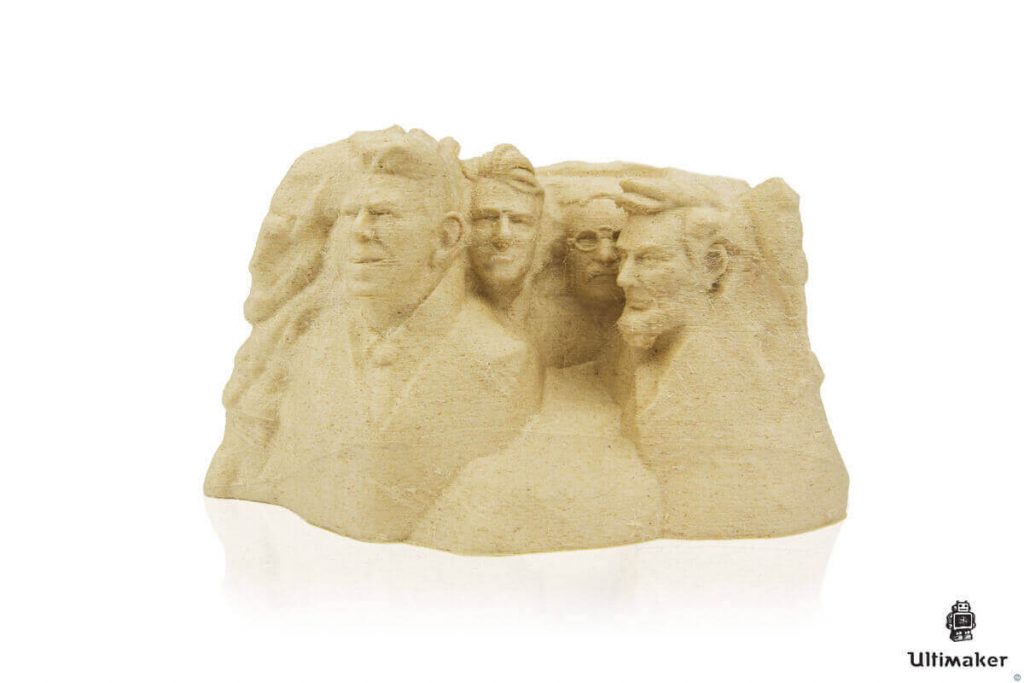 This is a 3D printed relief of Mount Rushmore, but with a strange twist.
Look closely. See anything… odd? That's right. Normally you'd expect to see the faces of Washington, Jefferson, Roosevelt and Lincoln on this epic monument. But this version has dropped Washington and Roosevelt and replaced them with Reagan and Clinton. It's like something out of The Twilight Zone.
Can't quite fathom why they were switched out, or what the basis of their selection was. But it'd make a pretty interesting conversation when roasting marshmallows around the campfire. Who would you choose for your personal Mount Rushmore?
The STL files are available to download from YouMagine as part of the Ultimaker USA pack.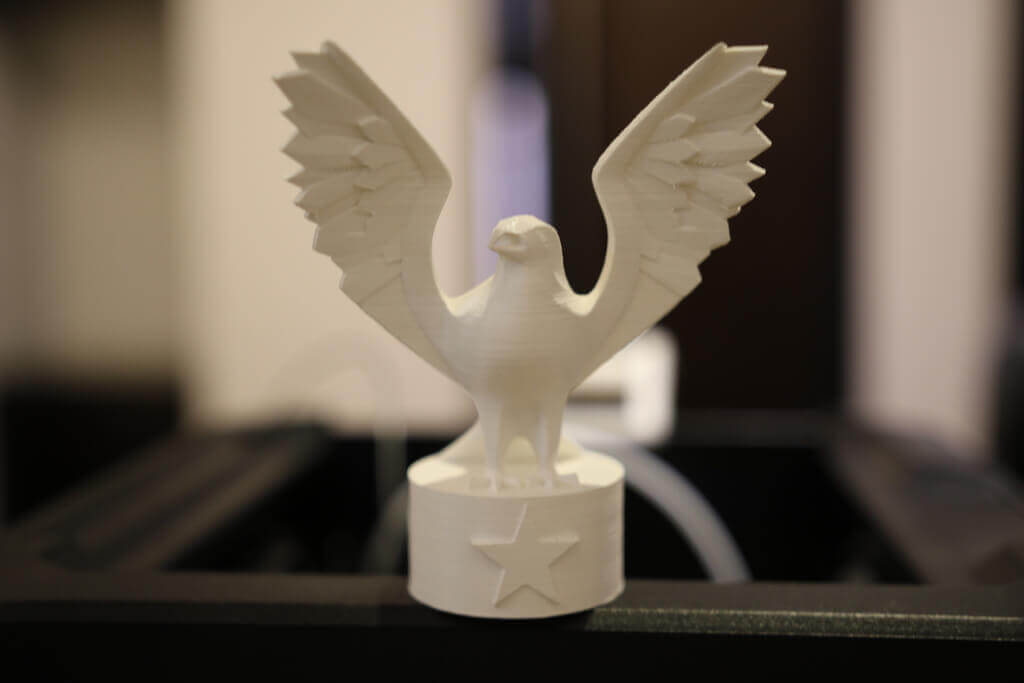 Let's soar on the wings of liberty with this bee-yoot-i-ful statue of the American national symbol, the Bald Eagle. Comes with its own pedestal emblazoned with a patriotic star, in case you were wondering what you were looking at.
On those days which aren't the Fourth of July, you can perch this sucker on your balcony and scare away pigeons and other enemies of freedom. Download the files here.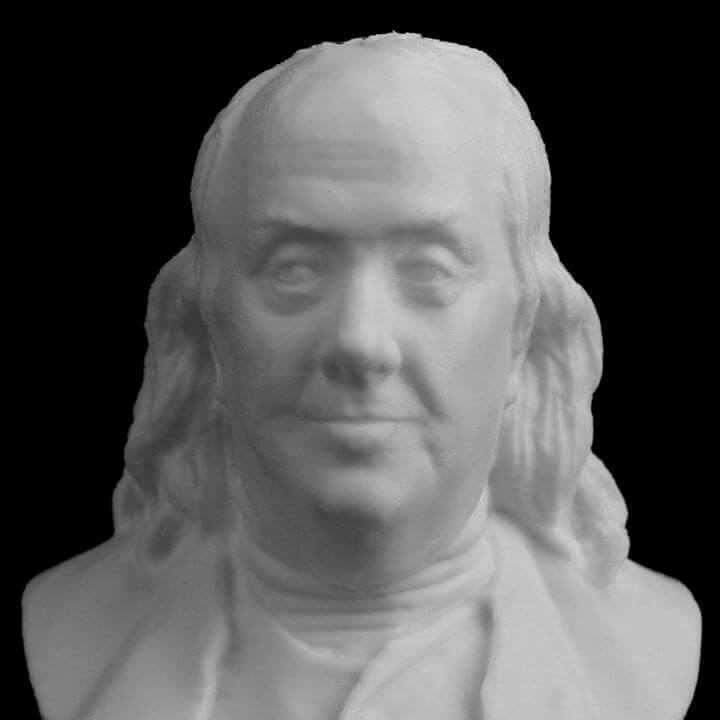 One of the founding fathers of the United States, Benjamin Franklin is famous for running through the middle of an epic thunderstorm with a kite.
Ostensibly it was an experiment to test the conductivity of electricity. But we like to think it was a moment of youthful exuberance.
Also, because Franklin's face adorns the hundred dollar bill, he's constantly name-checked in hip hop culture. "It's all about the Benjamins, yo."
This 3D printed bust is actually a 3D scan of a sculpture that resides in the Metropolitan Museum of New York.
It's part of a larger project on MyMiniFactory called "Scan The World", a non-profit initiative to create a digital archive of fully 3D printable sculptures, artworks and landmarks for the public to access for free.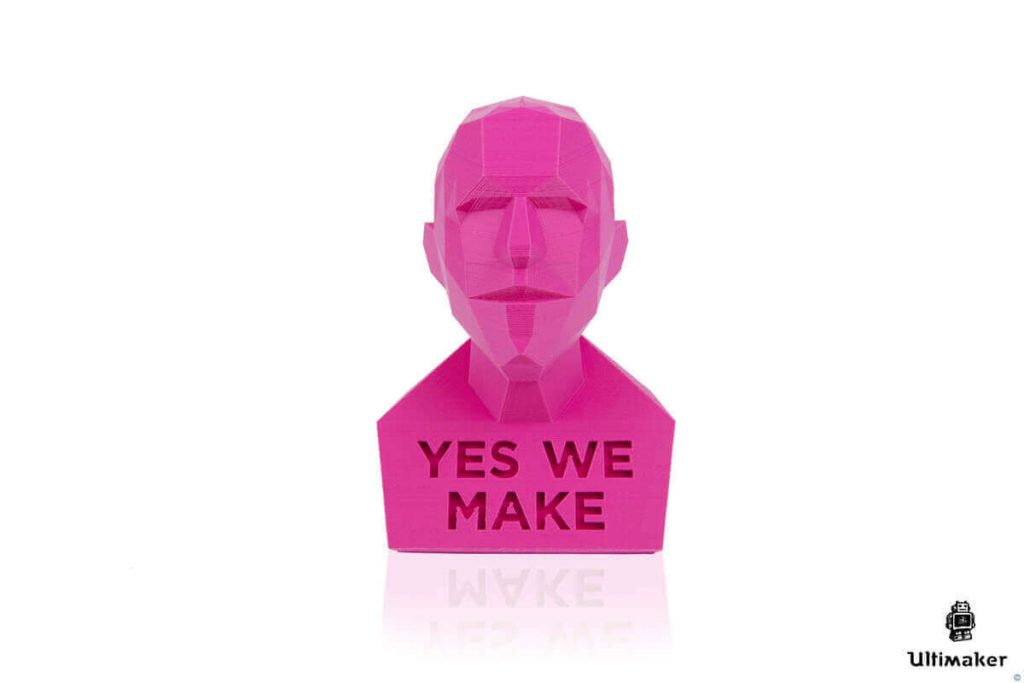 The 44th President of the United States, who is our feature image for this story, adopts a low-poly style while still bringing out his recognisable features. We particularly like the ears.
Also cool about this patriotic bust is how it adopts President Obama's famous slogan "Yes We Can" for the Maker Generation. The words "YES WE MAKE" are carved into the plinth.
The STL files are available to download from YouMagine as part of the Ultimaker USA pack.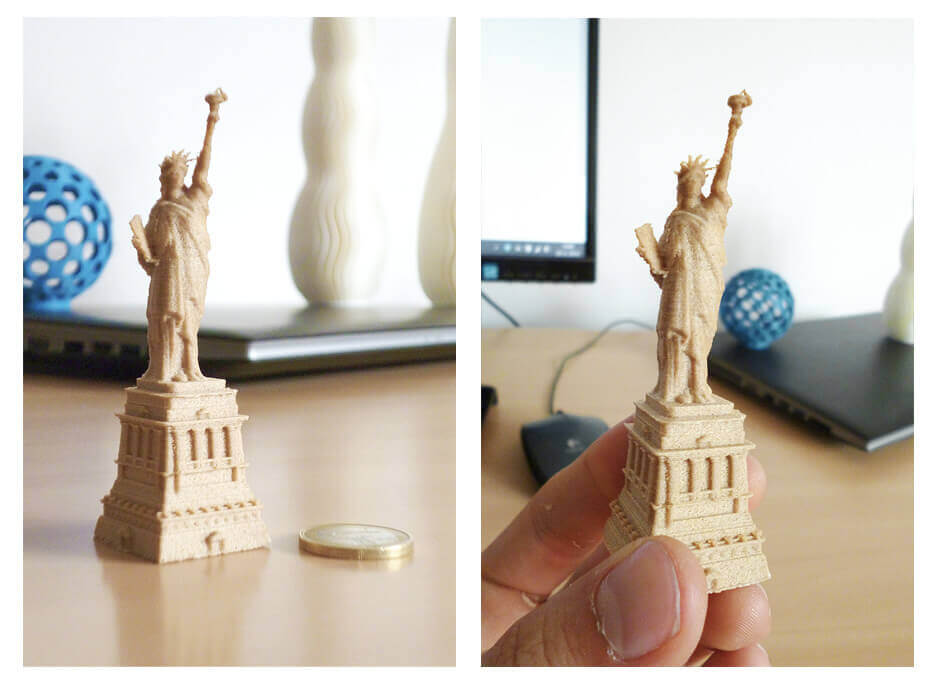 Oh lady of liberty! Give us your tired, your poor, and your huddled masses yearning for 3D printed stuff. Um, gosh, you're a lot smaller than you look in the pictures. Oh well, nothing that can't be fixed with the scale command in slicing software. Grab the files here and get printing.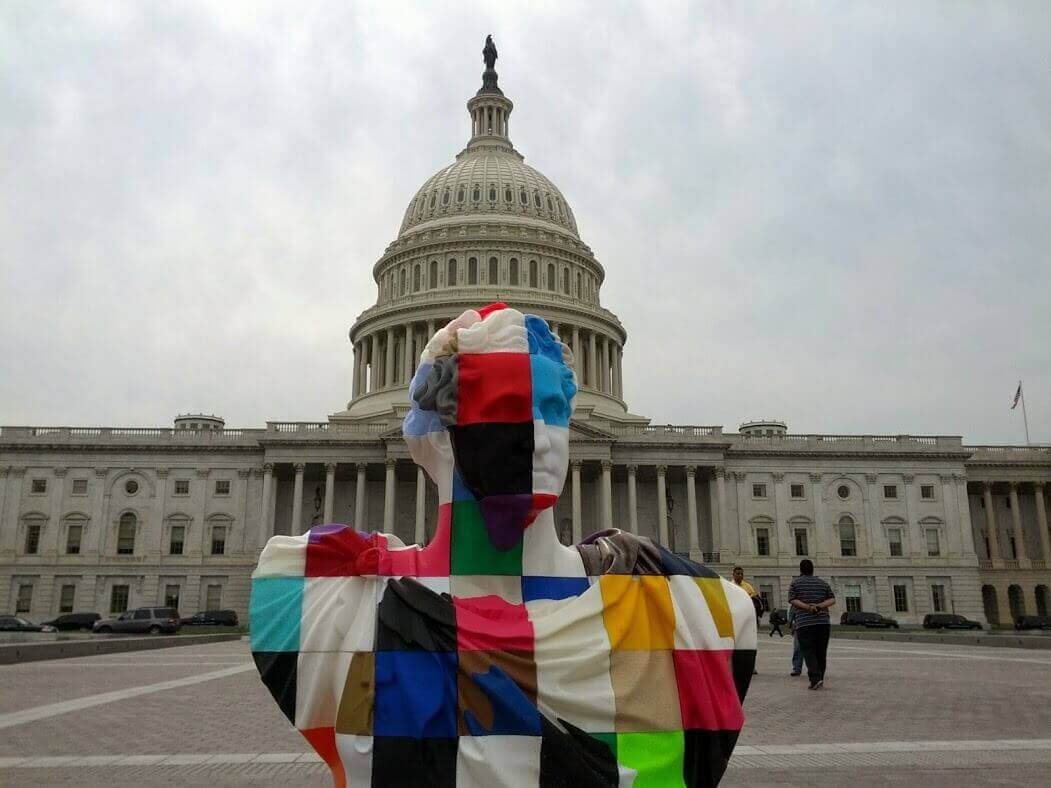 The original Commander in Chief, George Washington also occupies a unique position in 3D printing history.
The neoclassical bust of Washington by Giuseppe Ceracchi, which resides in Baltimore, was chosen by We The Builders for their first ever crowd-sourced 3D printing project. The sculpture was 3D scanned and sliced into 110 parts. Volunteers were allocated a chunk to 3D print and mail it in for final assembly.
The final result is colourful, to say the least. And perhaps a missed opportunity to 3D print his mouth with wood filaments. Why? Because according to legend, Washington had a set of false teeth made from wood.
Sadly, this project is done and dusted. But you can attempt to 3d print the whole thing at home if you like. Or you can sign up to the WTB mailing list to participate in the next crowd-sourced 3D print job.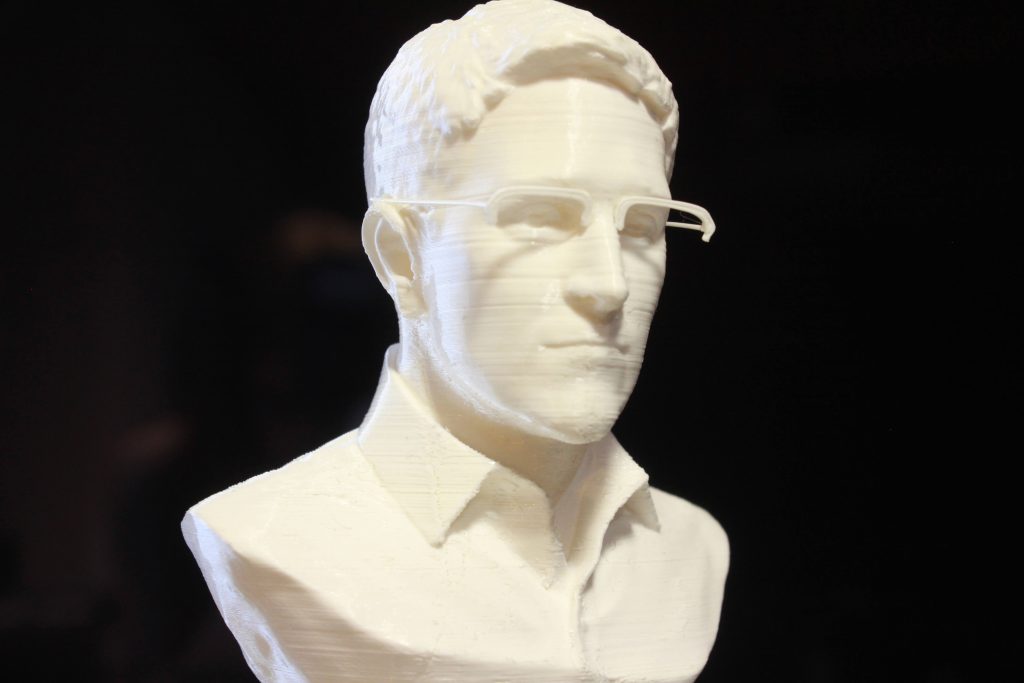 Rounding out our list, we have a patriotic bust of Edward Snowden, World Champion Whistle-blower.
The impact of his revelations about the NSA are momentous. To some folks, he's a villain. To others, he's a hero. Because of his spirited fight against the overweening tendrils of state surveillance, we think he's a fitting subject for a 3D print job this Fourth of July.
This is an adaptation of the bust that was erected (then swiftly taken down) from Fort Green Park, Brooklyn as part of an art installation.
Not to be deterred, the 3D models are available on several model repository sites, and Snowdenites around the world can now grace their mantel with this tribute to their hero.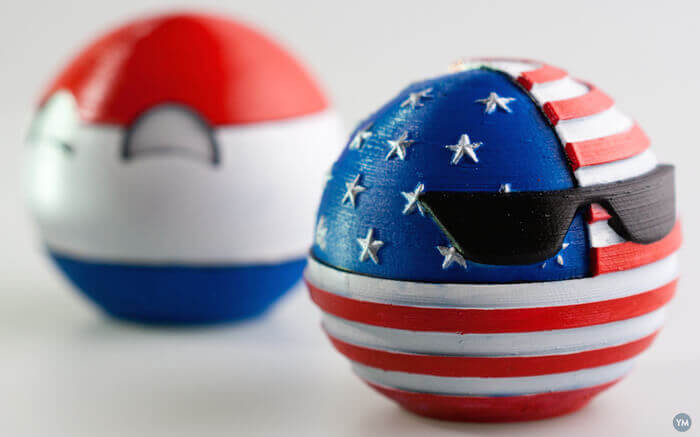 One more thing. Did you know that you can use your 3D printer as a musical instrument?
The technical explanation is as follows; when the stepper motors in a 3D printer are told to move, they emit a tone relative to the speed of the motor. Thus, you can use GCode to make it produce music — but nothing useful by way of 3D printed models!
As part of the Ultimaker USA pack, you can download a GCode file that plays the 'Star-Spangled Banner', the national anthem of the United States. It should work on some other printer models too, your mileage may vary.
Fire it up and stand to attention, like a true believer in life, liberty, and the pursuit of happiness. Happy Fourth of July!
License: The text of "3D Print a Patriotic Bust to Celebrate Fourth of July" by All3DP is licensed under a Creative Commons Attribution 4.0 International License.
Subscribe to updates from All3DP
You are subscribed to updates from All3DP
Subscribe
You can't subscribe to updates from All3DP. Learn more…