3D MicroPrint is a new micro laser sintering technology for small, precise metal parts: ideal for automotive, medical and jewelery applications.
A new company dubbed 3D MicroPrint has unveiled a new micro laser sintering technology (MLS) for 3D printing tiny metal components for potential applications in industries like watchmaking, cars, and medicine.
The enterprise is a collaboration between two companies based in Germany: 3D-Micromac AG, a provider of laser micromachining systems, and EOS GmbH, an e-Manufacturing group.
When it comes to additive manufacturing, bigger is not always better. Many industries would also like to create small and precise 3D prints for their rapid prototyping and engineering designs. Researchers at the Vienna University of Technology have notably achieved this on the nanoscale — but those components are made of resin.
By contrast, 3D MicroPrint's patented MLS technology promises layer thicknesses of under five micrometers with metal materials. Joachim Göbner, one of the business managers of 3D MicroPrint, explains:
"Working with layer thicknesses of ≤ 5 µm, focus diameters of ≤ 30 µm and powder particle size of ≤ 5 µm, the MLS technology opens up new dimensions. With MLS it is even possible to produce moveable component assemblies."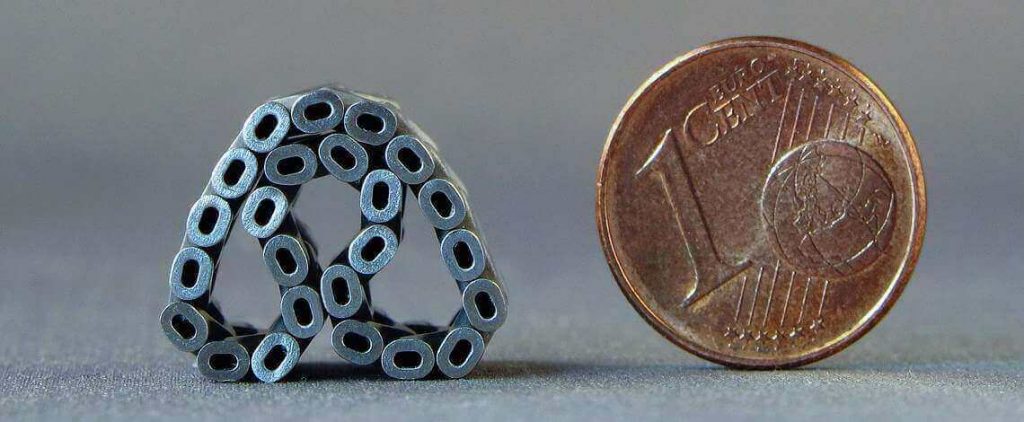 3D MicroPrint perfect for Micro Machines
Judging by the images released by the company, the first results of the MLS technology are impressive, with tiny, fully formed cogs placed alongside match heads, coins and keyboard letters for comparison. The level of detail is quite remarkable.
3D-Micromac and EOS have been developing MLS technology since 2006. Tino Petsch, CEO of 3D-Micromac AG, says:
"Our timing is virtually perfect. The current 3D printing hype shows that our investment in the development of Micro Laser Sintering systems was exactly right. Together we now offer a trend-setting solution that opens up new approaches in product development and manufacturing for our customers."
On this evidence, MLS would be an ideal application for medical, jewelery and watchmaking, aerospace, and automotive industries. 3D printing has an definite advantage over conventional manufacturing processes for these micro parts, because the tolerances can be just as refined while the parts can be far more complex.
Image Credits: 3D MicroPrint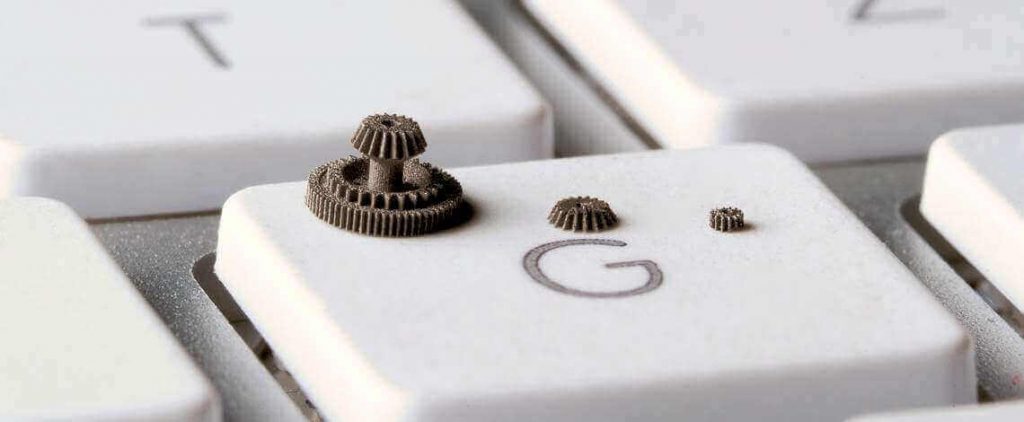 License: The text of "3D MicroPrint: Laser Sintering Technology to 3D Print Tiny Metal Parts" by All3DP is licensed under a Creative Commons Attribution 4.0 International License.
Subscribe to updates from All3DP
You are subscribed to updates from All3DP
Subscribe
You can't subscribe to updates from All3DP. Learn more…