What's the current status of 3D printing organs? Read our guide to 3D bioprinting, 3D printed organs & medical 3D printing to get an overview.
The current and ongoing research into 3D bioprinting applications generates huge interest and excitement. It is extremely broad both geographically and in its focus and aims. Even considering its breadth and depth however, it is important to understand how early in the developmental stages 3D bioprinting actually is.
3D Bioprinting: Introduction
While mainstream media headlines may imply — sometimes even claim — that real medical 3D printing applications exist now, it is only in the research stages. Thus, while progress is certainly coming thick and fast, commercialization of 3D bioprinting for real medical 3d printing applications is still some years away.
It is also crucial to understand the size of the market. Relatively speaking, it is still very small in the context of its parent industry (3D printing) and, more significantly, the medical industry.
According to P&S Market Research, the 3D bioprinting industry was valued at US$98.6 million in 2015. This market research firm also estimates that the global 3D bioprinting market is expected to grow at 35.9% CAGR between 2016 and 2022, figures it published in a recent report. It is notable that this is a CAGR that is 10% higher than the average quoted growth for the whole 3D printing industry over a similar period. Obviously, these are just projections, and typically subjective, but what these "guesstimates" do point to is ongoing positive growth, where 3D bioprinting is set to outpace 3D printing.
3D Bioprinting: A Growing Field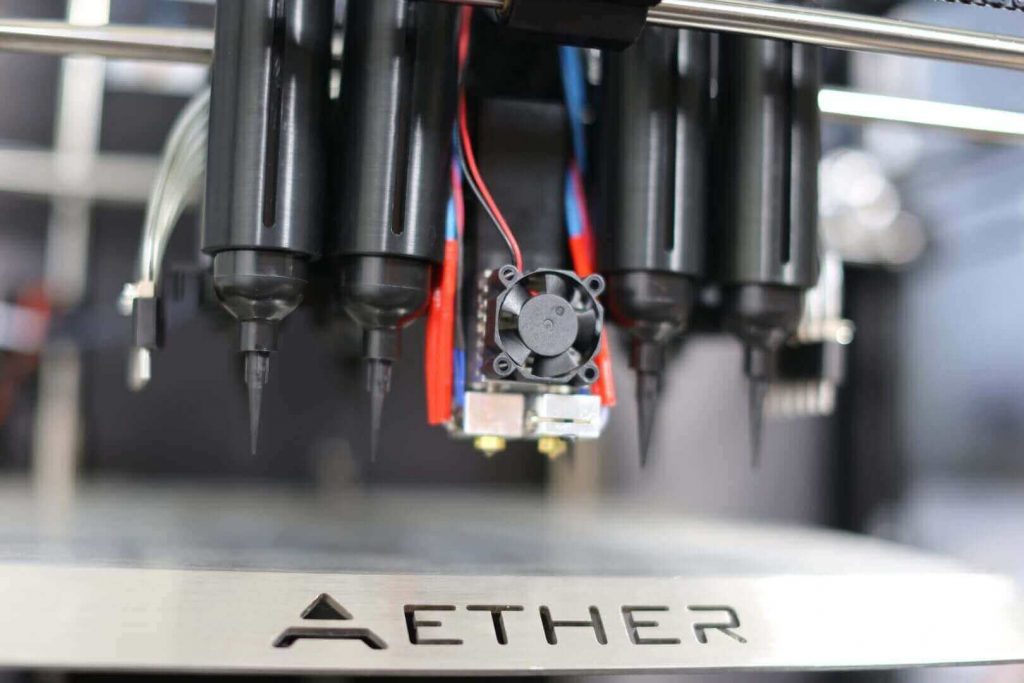 As stated, the 3D bioprinting industry is diverse, with a growing number of companies commercially developing 3D bioprinting processes and technology. These include Envisiontec, BioBots, Organovo, CellInk, Ourobotics, GeSiM, Bio3D Technologies, Nano3D Biosciences, regenHU, and, more recently, Aether.
This is not an exhaustive list. But like 3D printing before it, this technology field demands an integrated ecosystem approach to the hardware, software, and materials. Indeed, the materials are the key to this discipline (even more so than for 3D printing). That's because 3D bioprinting necessarily demands to manipulate biological materials, including living cells, which makes the whole process infinitely more complicated.
Research projects involving 3D bioprinting are tremendously diverse. Geographically, they are being undertaken by academic institutes, government sponsored laboratories and public companies across the globe. Regarding focus, the diversity of projects is equally as broad, and fields such as biotechnology, chemistry, mechanical engineering, tissue engineering, materials science, nanotechnology, pharmacology, and cosmetics, as well as implantable device research are all exploring the potential of 3D bioprinting.
3D Bioprinting: Human Tissue Is a Fact – 3D Printed Organs Are Fiction (so far)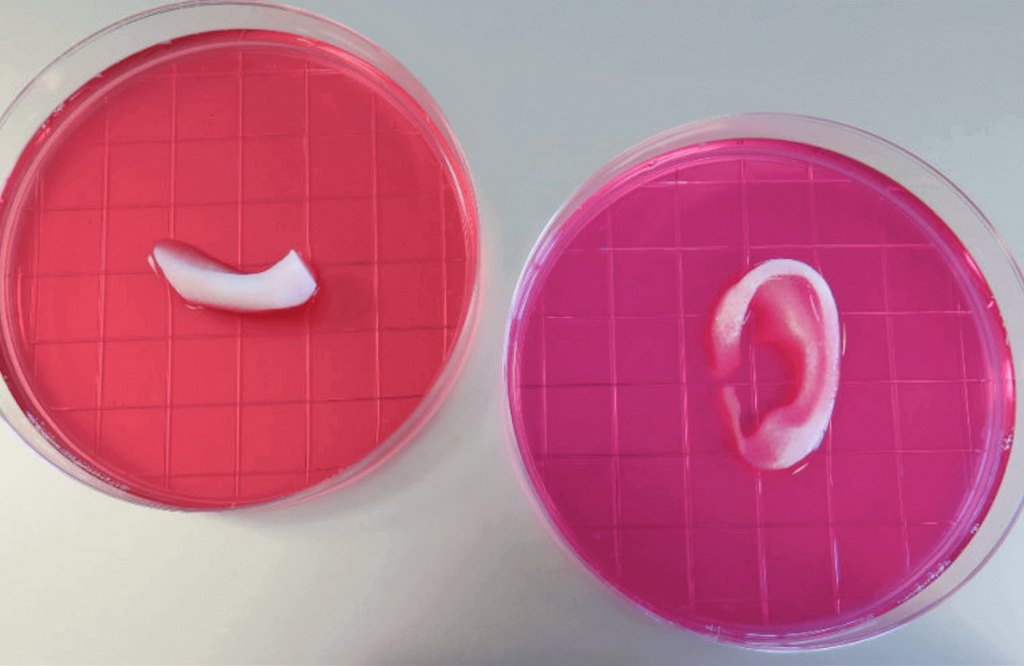 There is one area of research in that list — tissue engineering — for which the human purpose in this activity is undeniable. It's about saving lives and/or improving the quality of life for many thousands of people.
But: The ultimate aim is the ability to "3D print organs" on-demand that are a precise biological match to the recipient, based on their cells and organ tissue.
Many hundreds of thousands of people across the globe suffer from failing organs — whether through disease or trauma. Advances in human transplant surgeries have progressed tremendously in the last couple of decades and have saved countless lives. However, there is an eternal dichotomy with transplants — saving a life requires losing a life. Moreover, donors are always in short supply. In the US alone, there are more than 100,000 people waiting for a kidney transplant — only 1 in 6 will get one. That is just one organ type, in one country!
3D Bioprinting: 3D Printed Organs are a Quest for Myriad of Companies
The quest to 'print living replacement organs' is founded on insatiable need. And this quest for functional 3D printed organs is being undertaken by myriad organizations. There is no way that this article can cover all of them, but one interesting measurement can be found through the work of IP lawyer John Hornick.
Earlier this year Mr. Hornick reported on an updated search for patents on 3D bioprinting, which he carried out. His findings showed a 36% increase of 3D bioprinting patents in 2016 (950), compared with a similar search he conducted in 2015. Moreover, the companies that owned the most patents included Organovo, Koninklijke Philips, Wake Forest Institute, HP, Medprin Regenerative Medical Technologies and Corning.
3D Bioprinting: Organovo Leading the Way?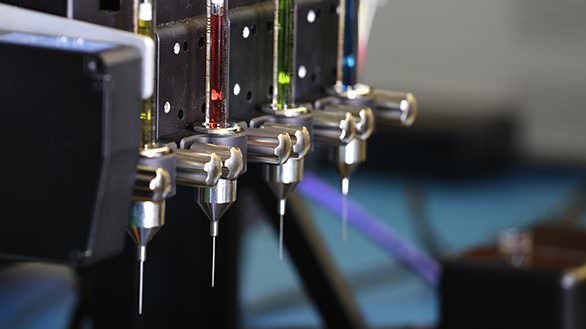 Organovo is perhaps the most prominent company conducting research into the 3D bioprinting process for live tissues and 3D printed organs, at least in terms of media coverage.
Based in San Diego, California; Organovo was founded formally in 2007, before going public in 2012. The central remit of the company is to develop 3D bioprinting techniques that produce functional human tissue. The origins of the tissue research began with blood vessels, which continues today, but has also expanded dramatically to include even more complex tissues such as the liver and skin. Research into the liver resulted in Organovo's award winning exVive3D liver tissue. Following demonstrable results through preclinical studies with animal models the company just this month, has announced that it is now planning to develop 3D bioprinted human liver tissue for direct transplantation to patients.
Organovo's CEO, Keith Murphy, commented on this development:
The scientific and commercial progress we have already made with ExViveTM Human Liver Tissue in drug toxicity testing has given us a firm foundation upon which to build a larger tissue for transplant.  Advancing our first therapeutic tissue into preclinical development is an important milestone for Organovo, and it speaks to the power of our technology platform in addressing multiple applications, including preclinical safety, disease modeling and tissue replacement products for surgical implantation.
It is really important to note the language used here, namely about "tissue replacement products for surgical implantation." This is still not, at this point at least, about entire organ replacement.
Forgacs is a pioneer in 3D bioprinting and was instrumental in founding Organovo and Modern Meadow. His passion is unquestionable and his opinions framed my perspective, he said:
"We can NOT print a whole organ – if anyone tells you they can, they are lying." Qualifying this he assured it was not impossible in the long term to consider, but that no one is even close to that right now. Thus I take the latest announcement from Organovo as being more in line with what Forgacs told me about last year — helping patients with significant liver failure that are waiting for a donor not knowing if they will live of die. They do this by creating a small piece of liver — what Forgacs called an "organoid" — and implanting it. In this way, it is possible to increase the chance of improving and extending the life of the existing bad liver, potentially providing enough time to find a donor.
3D Bioprinting: Research at Wyss Institute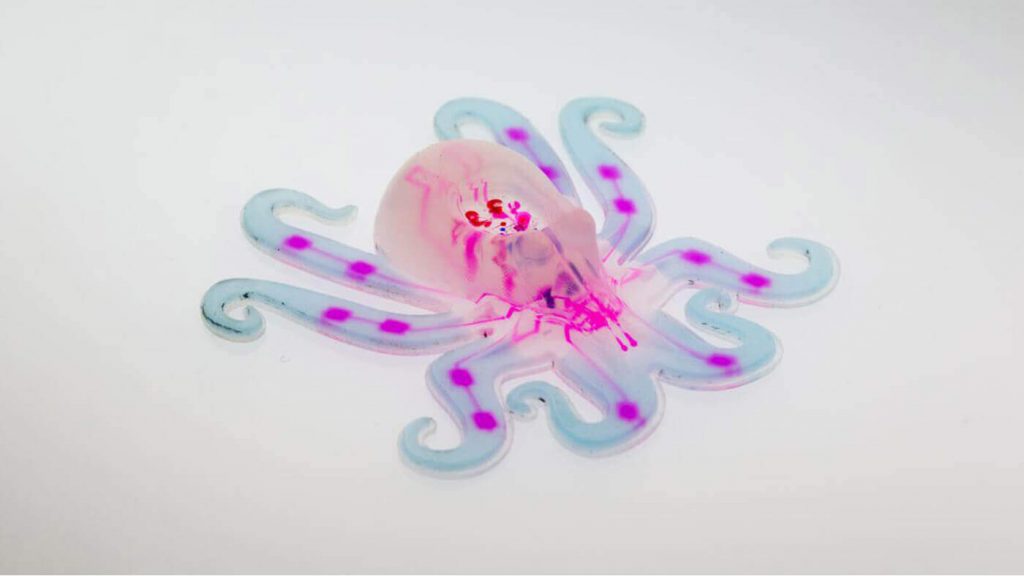 The Lewis Lab, part of Harvard's Wyss Institute, is also a well-established and prolific organization in the area of 3D bioprinting research.
Most recently it garnered headlines with its research into the re-creation of kidneys. The Wyss researchers are said to have developed a method for 3D printing the proximal tubules found within kidneys. As a result, are set to explore the potential of printing complex structures that can be used to replace diseased kidney tissue. The human kidney is a hugely complex organ constructed of hundreds of thousands of functionally identical nephrons. Each contains these proximal tubules that ensure that nutrients that do not need to be filtered out by the kidneys stay within the blood stream. The Wyss scientists utilized a specially developed "fugitive" ink to produce the complex tubules.
3D Bioprinting: Anthony Atala Another 3D bioprinting Pioneer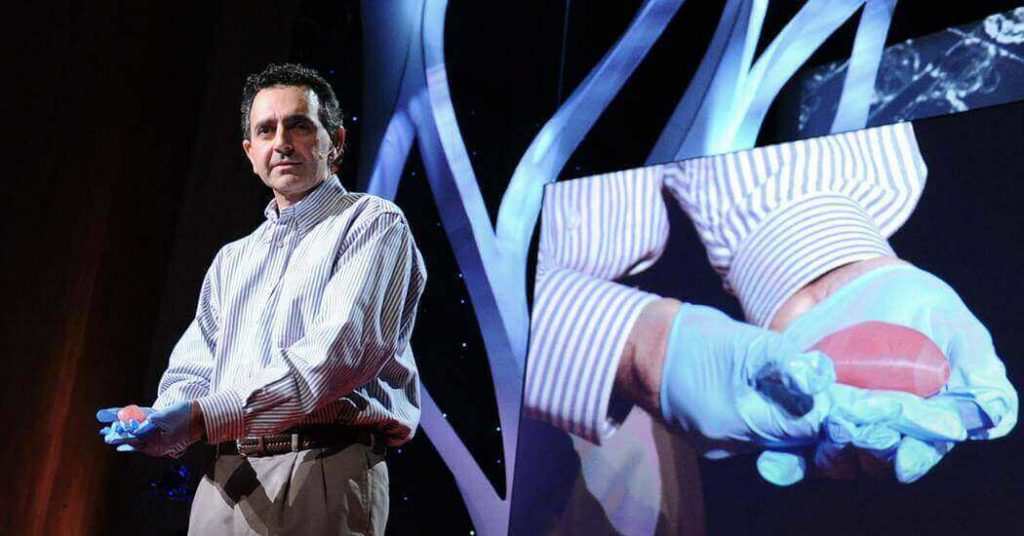 Another institution that has been prolific in driving research into the 3D bioprinting of human tissue is the Wake Forest School of Medicine. Led by Dr. Anthony Atala, a practicing surgeon, the research into 3D bioprinting for regenerative medicine has been significant. The work there resulted in the presentation of the ITOP (integrated tissue–organ printer) developed to fabricate stable, human-scale tissue constructs of any shape. To date, results from the ITOP include mandible and calvarial bone, cartilage and skeletal muscle. However, future research is set to focus on the production of tissues for human applications and to the building of more complex tissues and solid 3d printed organs.
3D Bioprinting: Research At Newcastle University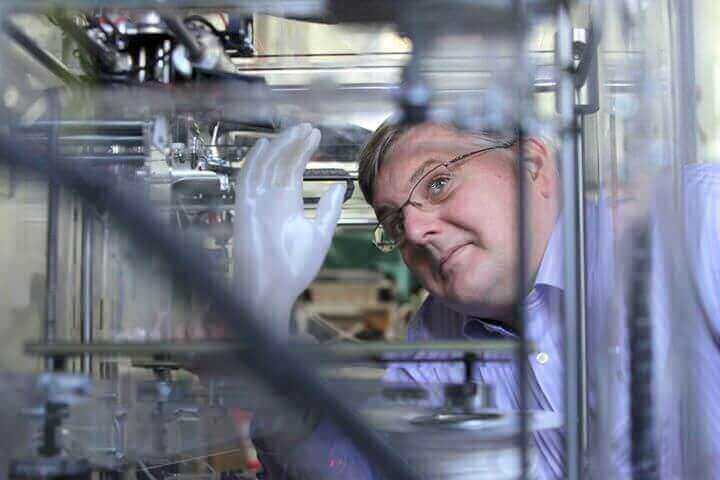 In terms of longevity, one of the academic research institutes into 3D bioprinting active for 20+ years has been taking place at Newcastle University in the UK. The team there is led by one Kenny Delgarno, who talked about the potential of 3D bioprinting in the early noughties. The work at Newcastle is focused on developing and processing biomaterials for 3D printing and additive manufacture for medical applications and new methods for cell/material co-processing.
3D Bioprinting: Cosmetic Rather than Medical Applications
3D bioprinting of human tissue has garnered serious attention from cosmetic companies too. L'Oreal is a great case in point. Last year the cosmetics giant started collaborating with Organovo on the development of bioprinted skin tissue models for the testing and evaluation of nonprescription cosmetic, beauty, dermatology and skin care products and nutraceutical supplements.
This research has the goal of ultimately eliminating animal testing — the ethics of which is questioned by many — to the point of violence in extreme cases. More recently, L'Oreal has partnered with French research company, Poietis, to undertake research into 3D bioprinting hair follicles. It's early days, but this does exemplify the diversity of 3D bioprinting applications.
3D Bioprinting: A Word of Warning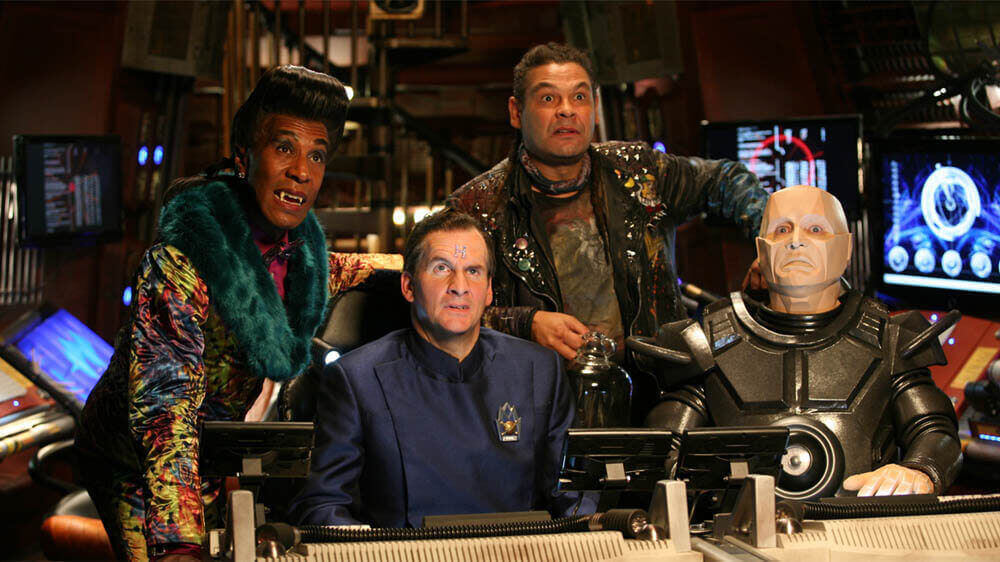 To conclude this article, however, here's a warning that came from the most unlikely of sources — Red Dwarf. We can't overstate how much we appreciate people that have the talent to use humor to make a serious point. And that's exactly what the writers of the latest episode of the new Red Dwarf series did. (For the uninitiated – probably most people outside the UK and many in it – the premise for Red Dwarf can be found here.)
The latest episode is one that centers around – you guessed it – a bioprinter. The storyline, in a nutshell, is that our (anti?) heroes detect a ship that is operated by bio-printed personnel, whereby the ship's computer decides which crewmembers are needed in a certain situation and 3D prints them out for temporary use. The bioprinter, of course, makes its way into the hands of Lister and Rimmer et al and goes on to exemplify both the hubris of humanity and the eternal limitations of tech. This by way of Rimmer's doppelgangers (with tweaks) and the bio-printed captain with a warped face because of "a printer jam" respectively.
Important 3D Bioprinting And 3D Printing Organs Companies
As previously alluded, there are many, many other institutions carrying out 3D bioprinting research across every continent. However, while the research is fundamental to eventual progress, there are also many challenges to face ahead of 3D bioprinting becoming a practical reality of modern medicine. Not least proving efficacy in line with stringent regulations is both time-consuming and expensive.
3D Bioprinting Company #1: Organovo
Organovo designs and creates functional human tissues using proprietary three-dimensional 3D bioprinting technology. The company's goal is to build living human tissues that are proven to function like native tissues.
The Wyss Institute currently has 18 Core Faculty and 15 Associate Faculty members from Harvard and its partner institutions who are leaders in the field of Biologically Inspired Engineering.
The Wake Forest Institute for Regenerative Medicine (WFIRM) is a leader in translating scientific discovery into clinical therapies. Today, this interdisciplinary team is working to engineer more than 30 different replacement tissues and 3d printed organs and to develop healing cell therapies – all with the goal to cure, rather than merely treat, disease.
For more than a decade Kenny Dalgarno has been researching in the area of additive manufacture. They offer rapid prototyping and manufacturing; polymer engineering; and with an increasing emphasis on applications in biomedical engineering, tissue engineering, and regenerative medicine. For this, their work is supported by the EPSRC, the European Commission, Arthritis Research UK, the Carbon Trust, and industry partners.
License: The text of "Guide to 3D Bioprinting and 3D Printed Organs" by All3DP is licensed under a Creative Commons Attribution 4.0 International License.
Subscribe to updates from All3DP
You are subscribed to updates from All3DP
Subscribe
You can't subscribe to updates from All3DP. Learn more…