L'Oréal is developing a technology which it hopes will cure baldness through 3D printed hair follicles capable of growing new hair.
In an exclusive research partnership, L'Oréal is teaming up with French bioprinting firm, Poietis. Together, they are pursuing a scientific challenge: bioprinting a hair follicle.
To create the body part that produces hair, they are using a bioprinter. They hope to create a process which is much cheaper and faster than current hair transplants.
José Cotovio, Director of Predictive Methods and Models department, L'Oréal Recherche & Innovation, said: "Hair loss is a very emotional problem for people, and this is the final target. But we get there, step by step. We think this is the time. We have the knowledge and the technology."
You can learn more about the pairing by watching L'Oréal's video below:
3D Printed Hair Follicles – Who's that Supposed to Work?
Poietis has developed laser-assisted bioprinting technology which can produce organic tissue and position cells in 3D.
Conventional tissue engineering technologies are limited in terms of the complexity of cell patterns. But the technology offers a high cellular resolution of around ten microns and cellular viability of over 95%.
Micro-drops of bio-inks are layered using a laser beam. It then takes around three weeks for the living biological tissue to be matured before it can be tested.
To this technology, L'Oréal will bring their expertise in hair biology. They are hoping to create functional hair follicle which can produce hair. However, they also expect a range of hairy breakthroughs.
Source: L'Oréal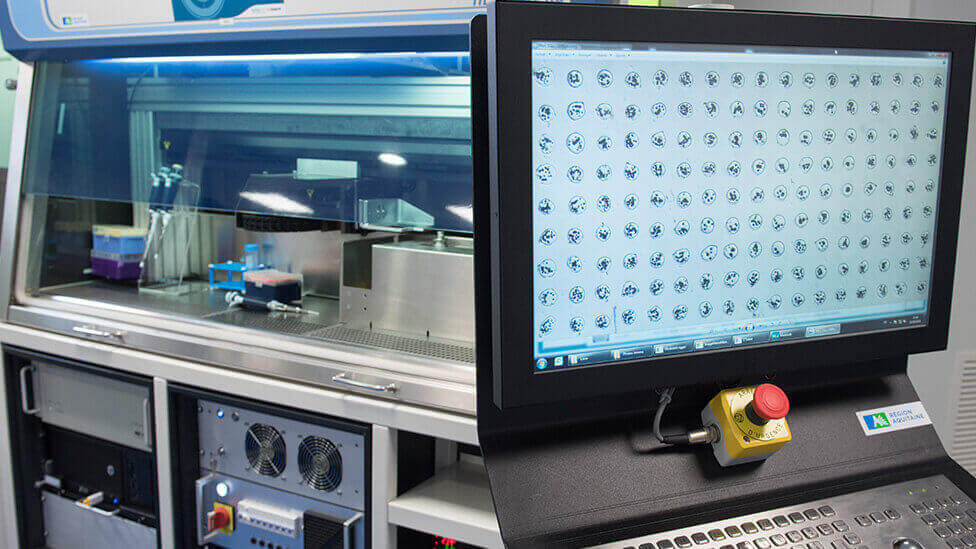 License: The text of "L'Oréal Wants to Cure Baldness with 3D Printed Hair Follicles" by All3DP is licensed under a Creative Commons Attribution 4.0 International License.
Subscribe to updates from All3DP
You are subscribed to updates from All3DP
Subscribe
You can't subscribe to updates from All3DP. Learn more…