Chinese construction company HuaShang Tengda created this 3D printed villa in only 45 days – and they 3D printed it live and on-site.
In recent years, several construction companies have gotten in the business of 3D printing buildings of all sizes and purposes. In China, specifically, a company called WinSun has been dominating the news with their quickly printed buildings, claiming to have printed ten concrete houses in under 24 hours.
A new company, however, called HuaShang Tengda, is creating some healthy competition while also raising the bar technologically. Unlike their competitor, HuaShang Tengda is printing their buildings entirely on-site.
It took a mere 45 days for the Chinese construction company to 3D print a 400-square-meter villa, and it was all printed live. This is a pretty big distinction, as effective on-site printing streamlines the process and, of course, cut the massive transportation costs. There's little point in 3D printing a building if it still has to be transported!
Not to mention, it also proves the building was truly 3D printed. In the wake of claims that WinSun not printing buildings but only parts, this could be a good defining factor for HuaShang Tengda.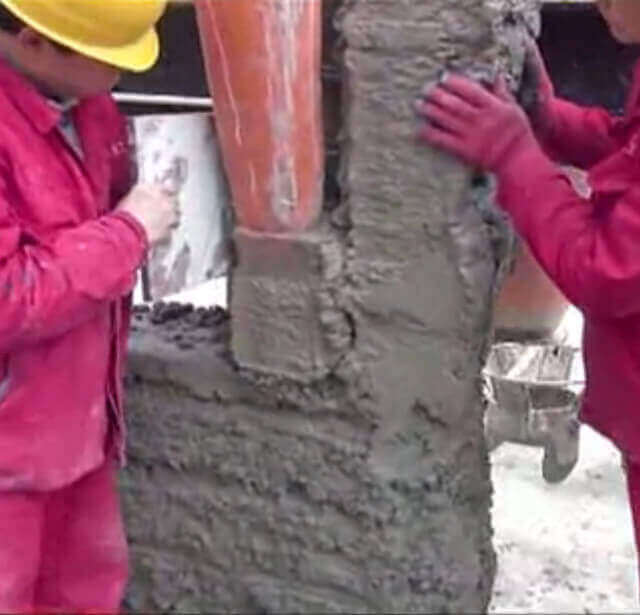 New Methods for 3D Printing Buildings
What's more, HuaShang Tengda is using their 3D printing platform and printing hardware. They've also set their process apart by first erecting the frame of the building and then printing concrete over it.
"Our house 3D printing equipment combines four separate systems: an electronic ingredient formulation system, a concrete mixing system, a transmission system and a 3D printing system,"saysa company representative. "We have used a traditional reinforced concrete material to 3D print the villa, without any additives. The material does not need to be specially customized, so users can simply use locally-produced cement to greatly reduce material transportation costs."
The walls of the villa are 250 mm thick and made with some 20 tons of C30-grade concrete. The results are very durable. Seismic testing estimates found the building should be able to withstand up to a level eight on the Richter scale, meaning HuaShang Tengda's method seems to have worked very well. More buildings are going to be 3D printed in China and around the world.
Is this the future of 3D printing buildings, or will another company swoop in and shake things up all over again? Please feel free to add to the comments.
License: The text of "This On-Site 3D Printed House Took Only 45 Days" by All3DP is licensed under a Creative Commons Attribution 4.0 International License.
Subscribe to updates from All3DP
You are subscribed to updates from All3DP
Subscribe
You can't subscribe to updates from All3DP. Learn more…