Aside from the empty spool, there are also a handful of 3D printed parts that make up this clock, such as the diffuser and clockwork. You can download the STL files on Thingiverse.
Now, before we proceed, there's an important note to keep in mind. Not all filament spools do not have the same physical dimensions, and so, you might have to measure your spool and tweak the 3D designs accordingly.
The maker of the project utilized a plastic spool from the German 3D printing filament manufacturer Janbex. The exact dimensions of the spool can also be found on Thingiverse.
In addition to the spool and 3D printed parts, you'll also need to acquire an LED strip and clockwork mechanism. Once you have all of the materials gathered, it's time to start constructing your filament spool clock.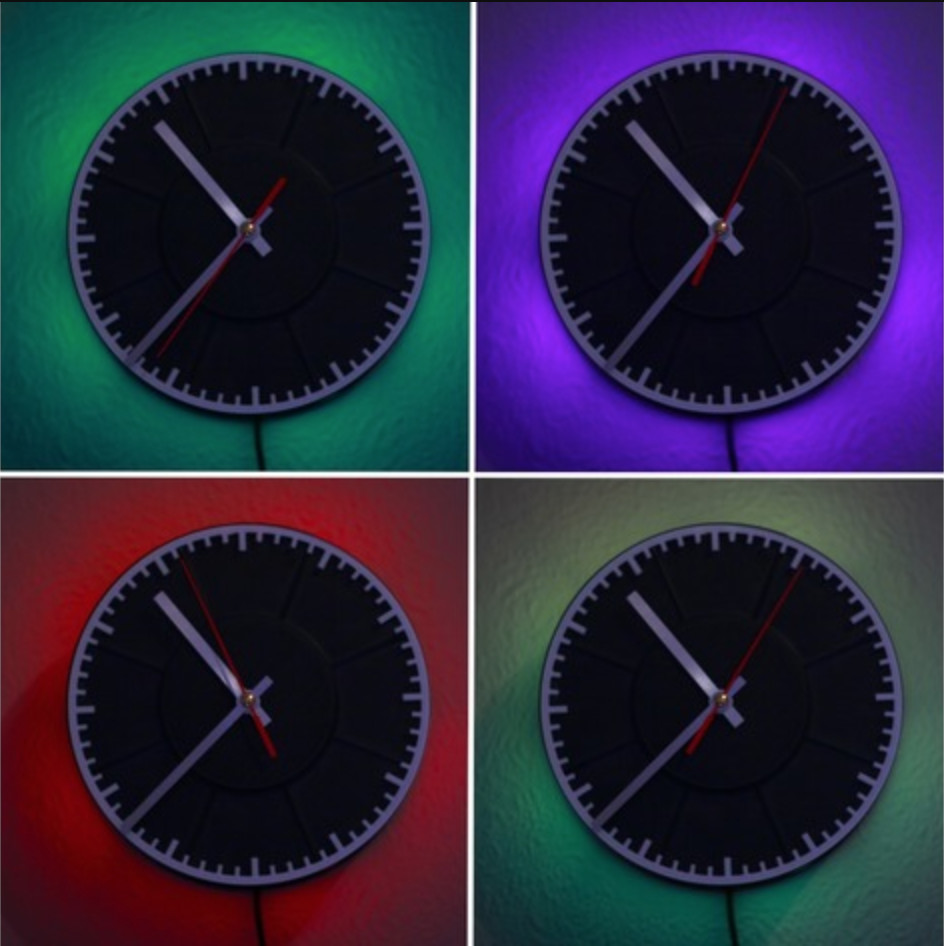 According to dominofreak, the 3D models are designed to be printed with support structures. In order to ensure that the light is properly emitted through the 3D printed diffuser panel, the maker used white PLA and a thin wall thickness of just one layer.
The 3D printed brackets are designed to connect the diffuser with the spool, using spaces to maintain a distance between the spool core and enclosure. Once the light diffuser is glued into place, there are tiny brackets that can be added to seal the seems and stabilize the thin 3D printed part.
For the LED strip, the maker suggests using a battery-powered strip to avoid having a cable hanging down from the clock. The battery compartment can be safely tucked away in the middle part of the spool.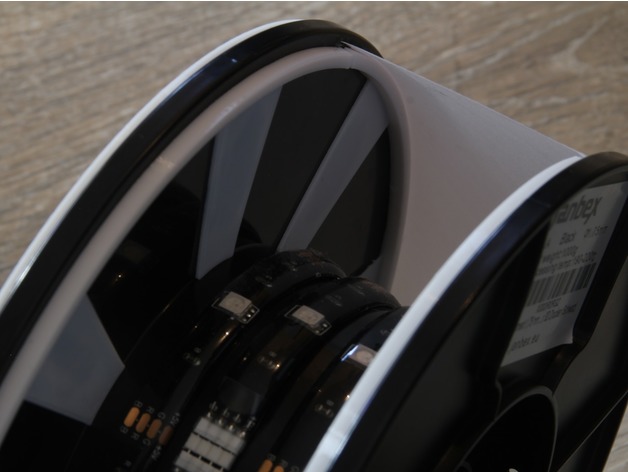 Finally, the 3D printed holding bracket is designed to fit standard clockwork mechanisms with a maximum size of 58 x 58mm. Using hot glue, mount it onto the bracket before fitting it into the spool.
Be sure not to glue the bracket and clockwork into place, as the battery will need to be changed eventually. Don't be afraid to break off a bit of the plastic from the spool in order to fit the clockwork into place.
And that's about all it takes to create your own Filament Spool Clock. If you have further questions are want to learn more about this project, you can contact the creator on Thingiverse.