Císař has shared the STL files for the 3D printable zoetrope on Thingiverse. Each one of the sheep should probably be printed with support structures, particularly those that have their hooves in the air. The 3D printed part of the project consists solely of eight different sheep and a single spool attachment mechanism.
Other than that, here's what else you need to build your own 3D printed Zoetrope:
Once the STL files are printed and your Prusament spool is empty, it's time to put together your Zoetrope. The assembly process is pretty easy and straight to the point. Taking the spool frontage, click or super glue the 3D printed sheep into place. Follow the photo below to ensure that they are attached in the correct position.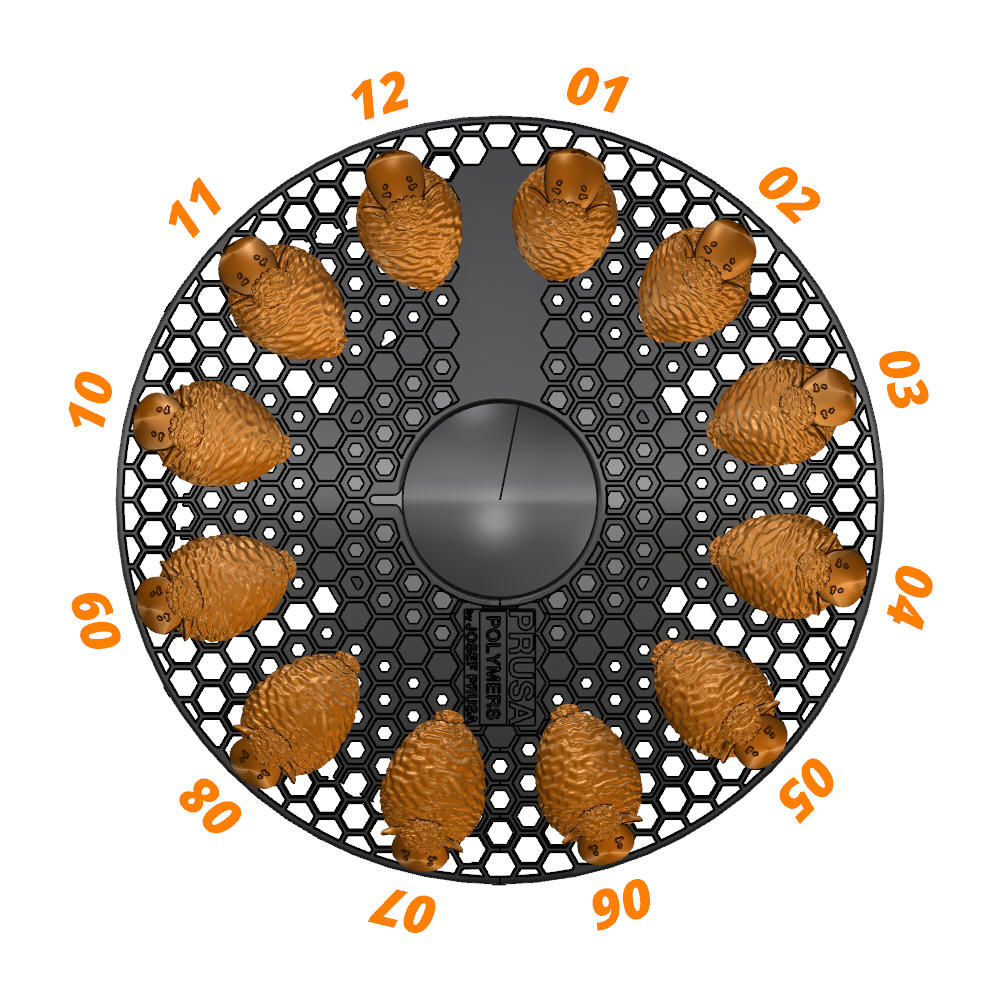 Next, insert the radial bearings into the bottom and the top part of the 3D printed attachment, sliding both parts onto the rod. Lastly, just push the spool with the grazing 3D printed sheep onto the top of the mechanism. Now you have a 3D printed Zoetrope! But there's still one more step to fulfill this sustainable and fun project.
In order to create the zoetrope effect, you have to match the shutter speed of your camera with the spinning speed. The designer explains how to do this in the Prusa blog post:
"To test it, just start recording and spin the zoetrope with hand. When it will be slowing down you will experience the effect for a second. But it is amazing. Feel free to adjust the zoetrope with a stepper and transfer gears to have a constant speed which you could easily match the camera shutter."

And that's how you can create a 3D printed Zoetrope using an empty spool of Prusament filament! To learn more about this project and other ideas from the Prusa team, check out the blog post here.