Sörenson's project utilizes the Creality CR-10, an affordable and highly coveted desktop 3D printer with a large build volume of 300 x 300 x 400mm. Aside from the 3D printer itself, here's what else you need to complete the transformation:
You'll also need to 3D print the motor mount, which can be downloaded from Thingiverse.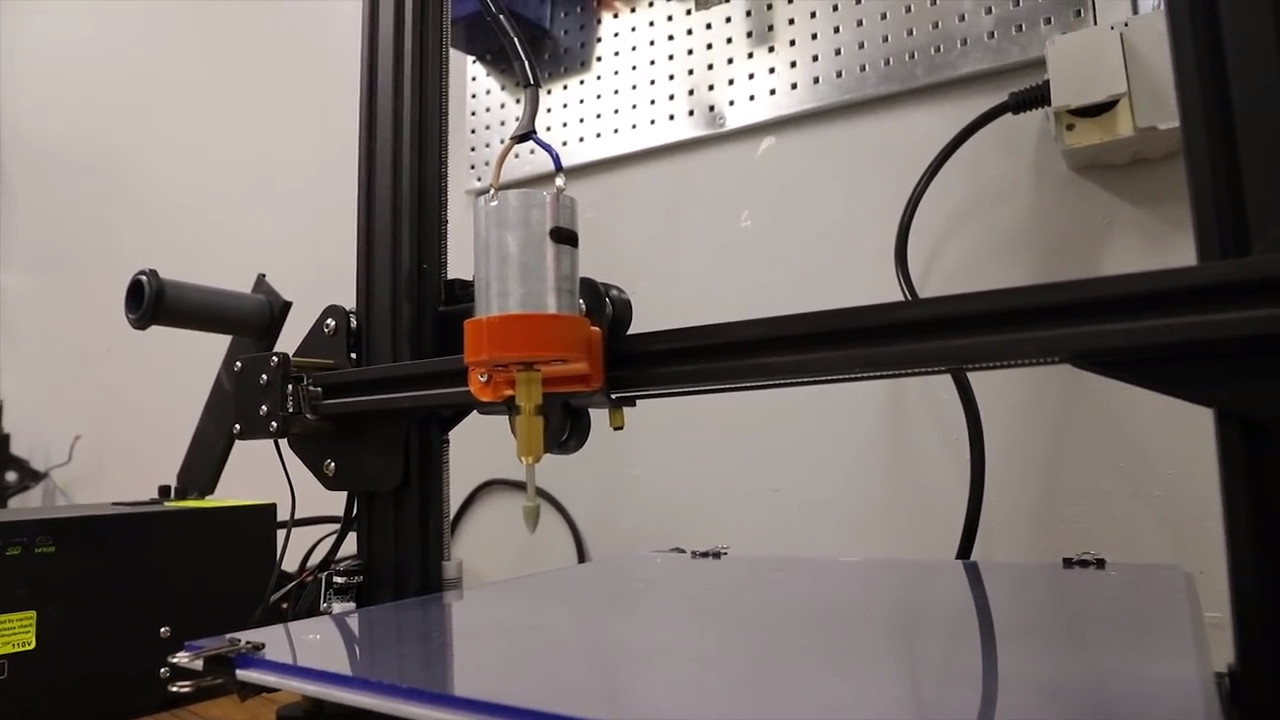 As you'll see in his instructional video below, the assembly process is relatively simple. The motor needs to be connected to the PWM controller, which is powered by the 12V power supply. After gathering all of the supplies, the maker went ahead and designed a CR-10-specific motor mount to 3D print.
After attaching the mount to the extruder, the motor is inserted and should fit snugly into the 3D printed attachment. After connecting the controller and power supply, simply plug it in and watch the motor and chuck bit spin away.
Sörenson then shows viewers how to design an image (using Spongebob Squarepants) and prepare it on the slicing software. There are certain settings that need to be adjusted in order to make the printer behave like an engraver. For example, the image itself should be set to around 1mm in layer thickness, the nozzle diameter should be 0.2mm, the retraction vertical lift should be activated to 1mm, and so on.
In order to display the engraved acrylic with LED lights, the maker also designed a base that can also be 3D printed. You can learn more about the design process of this part in the video below. While the results of his first attempt are pretty incredible, Sörenson continues to refine his process until he engraves a mesmerizing 3D wormhole.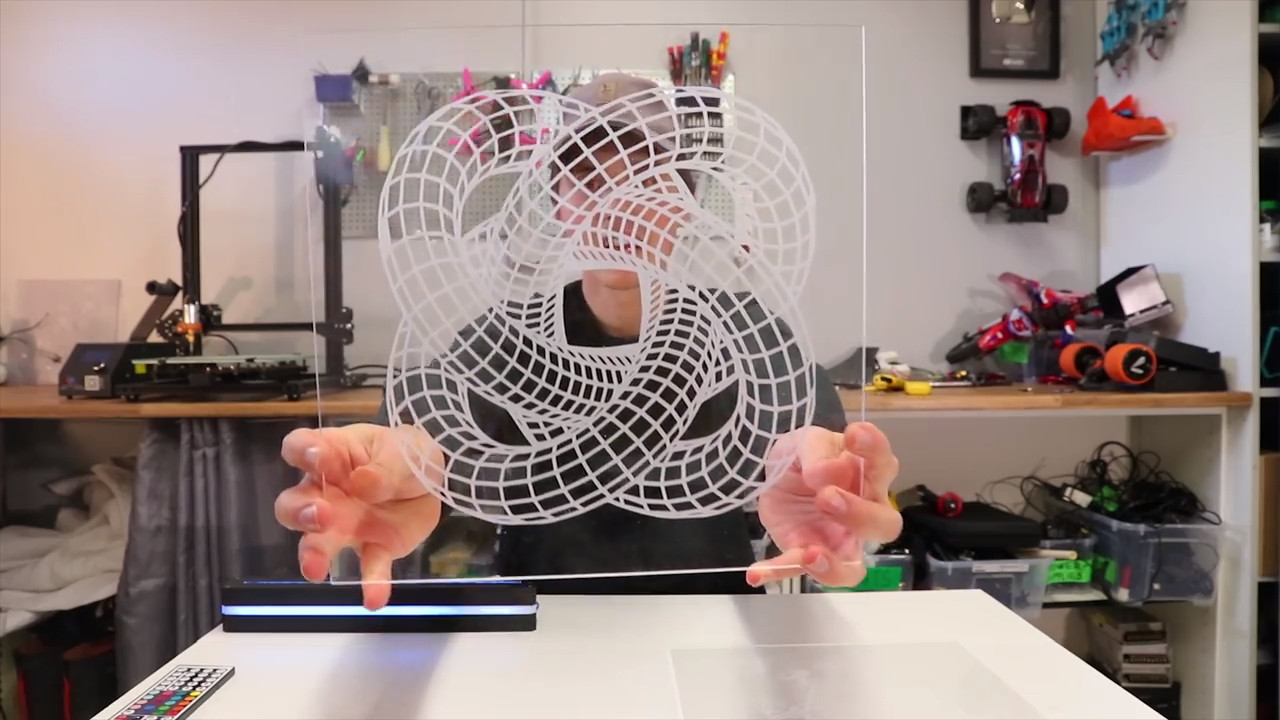 Interested in turning your 3D printer into a makeshift CNC engraver? Check out the RCLifeOn video below to follow along or acquire some inspiration of your own.