The STL files for version 2 of this 3D printed belt can be downloaded from Thingiverse. To personalize the length of the belt, simply click on the "Open in Customizer" button on Thingiverse and select the length.
Before you 3D print an entire belt, however, the designer recommends starting with a test print to ensure your printer is precise enough. The "test_print" file is included with the other files. In his own example, the designer claims to have achieved the best results with Prusa PETG.
Compared to version 1, 3DWatsch made a number of improvements to his belt design. The Z-height was decreased from 40mm to 37mm, more clearance and material was added to the hinge pins, making it more stable and easier to print.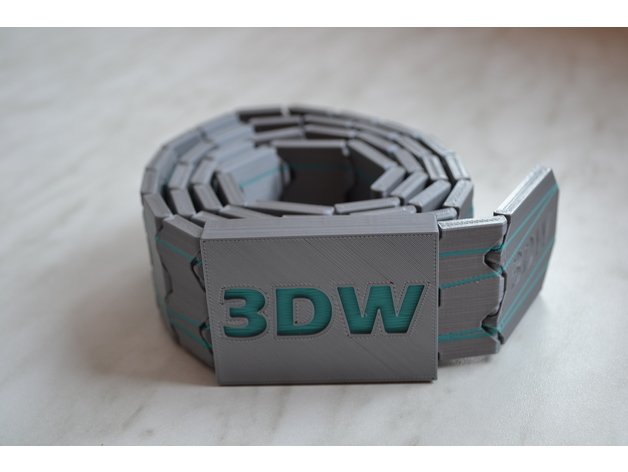 This 3D printed belt can be printed as a single object, and, for those with a multi-material 3D printer, it can be produced with different colors to match your go-to outfits. To customize the belt buckle, you can add your own logo using MeshMixer.
Once you've finished printing the belt, it will need some gentle bending to free up the hinges. Be gentle, as even this more robust version is still delicate.
For future iterations, 3DWatsch plans to reinforce the critical parts of the belt by adding holes for nails.