The STL files for the 3D printed bedside lamp can be downloaded from Thingiverse. There are only six different parts to 3D print, each of which has been optimized by Larsson so that very few support structures are necessary.
The designer has implemented a number of unique characteristics to make this 3D printed lamp appear more like something you'd find at IKEA. For example, the main base consists of a compartment that can be filled with sand, giving the lightweight plastic lamp the feel of a realistic and robust product.
While the designer doesn't list the exact filament that he uses, we'd imagine that White or Transparent filament would work best (the more heat resistant the material is, the better).
Aside from the 3D printed parts, you'll also need the following components to illuminate this lamp:
It's important that the LED light bulb you use is 7W or less, as a more powerful bulb could end up melting the 3D printed plastic.
Once you've 3D printed the parts and gathered all of the necessary components, it's time to assemble the lamp. Thankfully, this simplistic and smart design makes the build process quite simple.
First, fill the hollow compartment with sand to add some weight to the base until the platforms are barely sticking out. After screwing the top on, you can then mount the sand compartment to the main base, which is where the lamp shade and light will be mounted.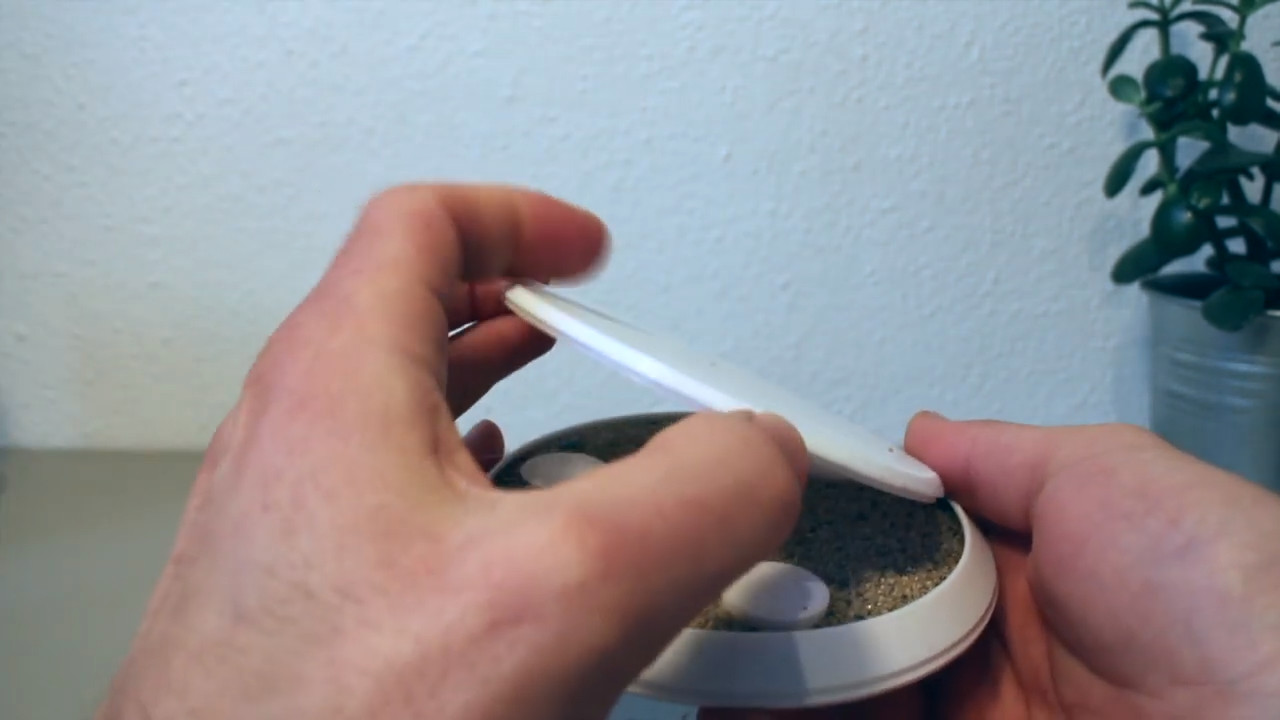 Next, take the 3D printed lampshade and insert the light socket (Larsson has designed it to fit the specific socket linked above), using the top half of the socket to screw it into place. Once the socket is in place, insert the LED bulb. Finally, use the 3D printed screws to set the lamp in place once it's rotated the way you want.
And that's all it takes to create your very own 3D printed bedside lamp! Check out the video below for the full visual instructions.