Putting this puzzling decision on Monoprice's part aside, the Monoprice Mini SLA (it feels wrong to keep using that name now) is listed at $499.99 on the company's webstore and Amazon.com. This is in line with the price of the current Wanhao Duplicator 7, so no surprises there.
For an entry level printer, that's a little steep. But for resin-based 3D printers, which typically produce prints of far greater detail than FDM printers, the Monoprice Mini SLA is almost as cheap as they come.
Indeed, only three other resin-based 3D printers come to mind that even come close. The OG Wanhao D7 (obviously), the Anycubic Photon at $500-ish and the Sparkmaker at the $200 mark. Of these, the Anycubic Photon is the printer currently setting the internet alight with stellar prints for little effort. So it would seem that the Monoprice Mini SLA is the one to watch to dethrone the Photon for affordable DLP printing this spring/summer.
As stated in the specificatons, the Monoprice Mini SLA is capable of layer heights at 20 microns — a feat beyond many of the ordinary FDM 3D printers at and well above the Mini SLA's price point.
That's one of the great things about the resin-based printers, is the remarkable level of detail that's possible to impart on a print. Understandably, such fine detail and accuracy makes them the ideal printer for jewelry, minifigure makers and all manner of professions and hobbies that highly detailed and small parts.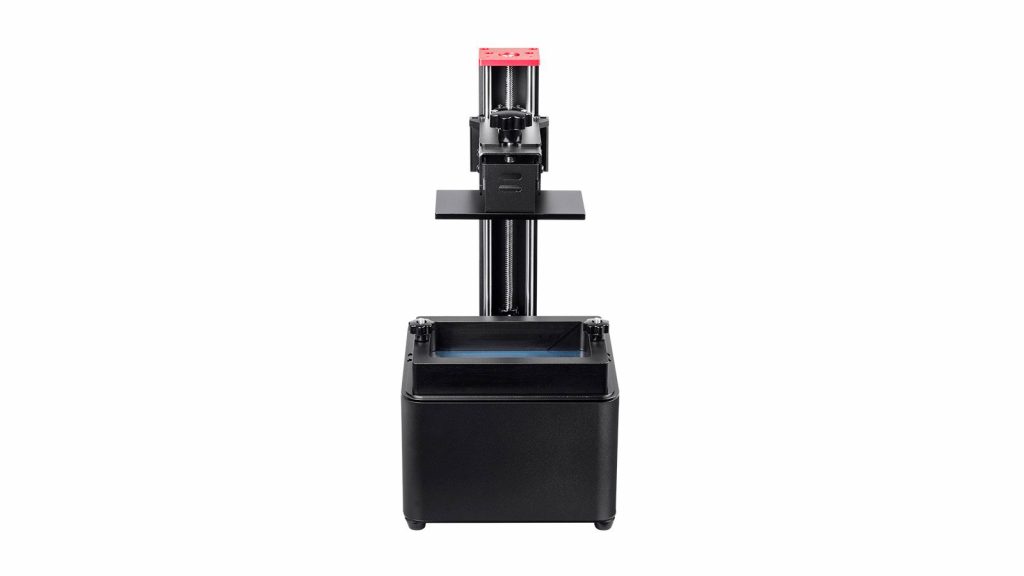 Monoprice provides the Creation Workshop software for print preparation. As the software Wanhao pushes nidges D7 users towards, we expect there to be little issue for Monoprice Mini SLA users getting to grips with the quirks of preparing models for printing in resin.
Printing an object partially submerged in a liquid that is subjected to push-pull forces with every layer change presents some unique problems not found with FDM 3D printing. Such issues are remedied with careful print placement and robust supports.
The one downside we will say, from experience, is that the resin itself — the material you will exclusively be printing with with DLP (and SLA) 3D printers stinks. Literally, and metaphorically. The smell is strong and will affect some people more than others.
Not only that, handling it is troublesome. Think of the consistency of runny honey, and how that stickiness gets everywhere when handled. Except this time it can only be removed with +95% alcohol, which itself also stinks.
If you can deal with that, there is then also the tedium of post processing the prints, which is necessary every single time. There's no popping a print of the bed when its cooled — resin 3D prints require thorough washing and rinsing in substances like Isopropanol (and then water to remove the Isopropanol) before curing under UV light. For anyone as yet unacquainted with printing with resin, it's quite the step change from printing with filament.
With that said, the prints you can output from a resin-based machine blow FDM out of the water for fine detail, so maybe the effort is worth it. It all depends on what you're after in a printer — perhaps the Monoprice Mini SLA fits your needs.