When we arrived at the MakerBot office to get acquainted with the new 3D printer, the tour started with a brief look at the history of MakerBot products. After strolling past the various generations of 3D printers, we were greeted by the MakerBot Method. One look at this sleek, desktop-sized 3D printer and it was instantly clear – the MakerBot team has been cooking up something special.
Leveraging the industrial expertise and know-how of Stratasys, MakerBot has managed to pack an avalanche of industrial features into an accessible machine. Dubbed as a performance 3D printer, the MakerBot Method is intended to bridge the gap between industrial and desktop 3D printing, providing designers and engineers with professional quality prints at a significantly lower cost.
"When we looked in the professional segment, we discovered that there is a real gap in the current technologies of desktop systems. And if we want to provide the same quality of product to that segment, we need to build from zero, a new platform. And that platform is the MakerBot Method that you just saw. So, the understanding is that professional engineers and designers need a professional tool," Nadav Goshen, CEO of MakerBot, told All3DP during the visit.
There's a ton of unique features to delve into, but the most impressive aspect of the MakerBot Method is the unprecedented print quality that it offers. This machine is engineered to control every factor of the 3D printing process, delivering repeatability and high precision.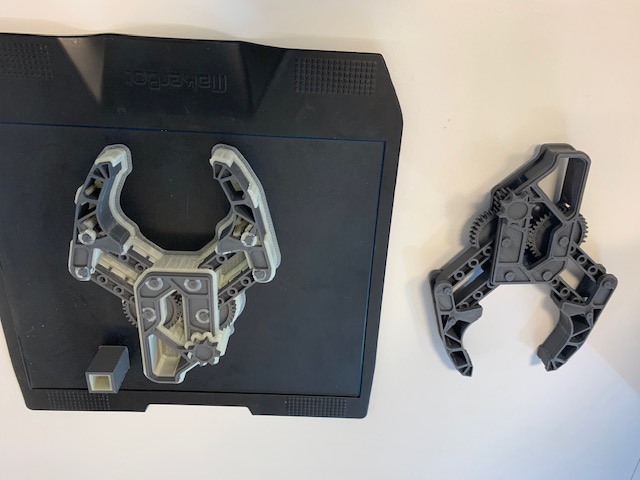 The manufacturer claims that the new 3D printer produces consistent parts with ± 0.2 mm dimensional accuracy, as well as vertical layer uniformity and cylindricity. This sort of precision is typically reserved for industrial 3D printers, but the MakerBot Method accomplishes this within the desktop format at a relatively low price of $6,499.
It has a dual extrusion system that allows users to print with PVA material, thus granting them more design freedom and the ability to create complex geometries. But don't be fooled, this isn't your average dual extrusion 3D printing system. The MakerBot method is equipped with Dual Performance Extruders that allows for high-speed printing without sacrificing print quality.
These two extruders include a dual-drive gear system that grips the material securely, using a 19:1 gear ratio that grants three times the push force of a standard desktop FDM machine. The most fascinating part of the extruder system is definitely the lengthened thermal core, which is up to 50-percent longer than a typical hotend.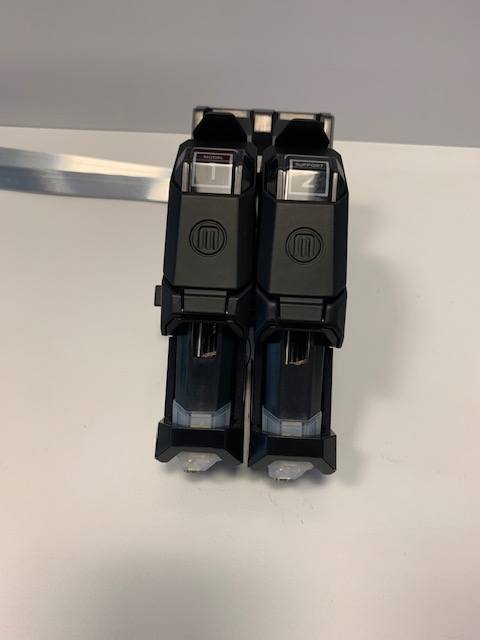 With this extended hotend, the MakerBot Method offers incredibly fast extrusion rates, while also maintaining smooth extrusion despite the high-speed movements and acceleration. In fact, if you look at the specs, you'll discover that the Method provides a consistent feed of material into the hotend to produce 1± 0.2 mm or ± 0.002 mm per mm of travel, making it around two times faster than other desktop 3D printers.
So, how is this machine able to withstand these turbo-charged print speeds? With an Ultra-Rigid Metal Frame, of course! The all-metal frame is designed to run the full length of the MakerBot Method, effectively offsetting any flexing or potential instability. By maintaining stability, the printer is able to operate at high speeds and still produce highly consistent and accurate prints.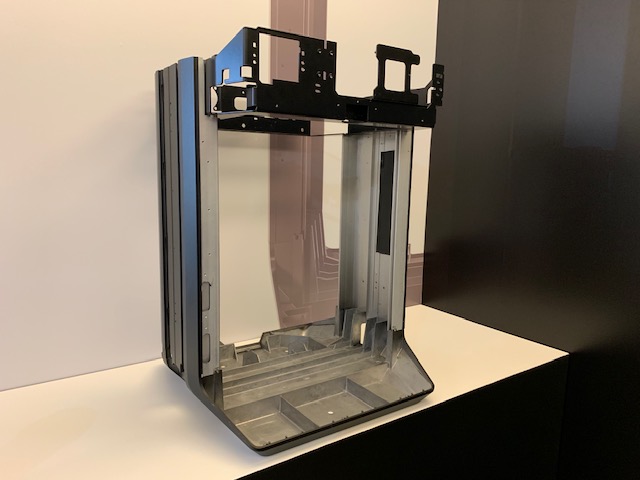 Another industrial-grade feature integrated into the MakerBot Method is a circulating heated chamber that controls the temperature at every layer of the print. The manufacturer states that this "full active heat immersion" persists throughout the entire printing process, helping parts to cool at a controlled rate. This heated chamber provides higher dimensional accuracy, better layer adhesion, and improved part strength.
Inside of this build chamber is a Spring Steel Build Plate that is perfectly flat and pops right out of the printer, allowing users to quickly setup their next print. Near the top of the MakerBot Method is a 5″ touchscreen that functions as if it were a smartphone. This highly intuitive UI showcases status updates for print jobs and easy navigation through extensive settings.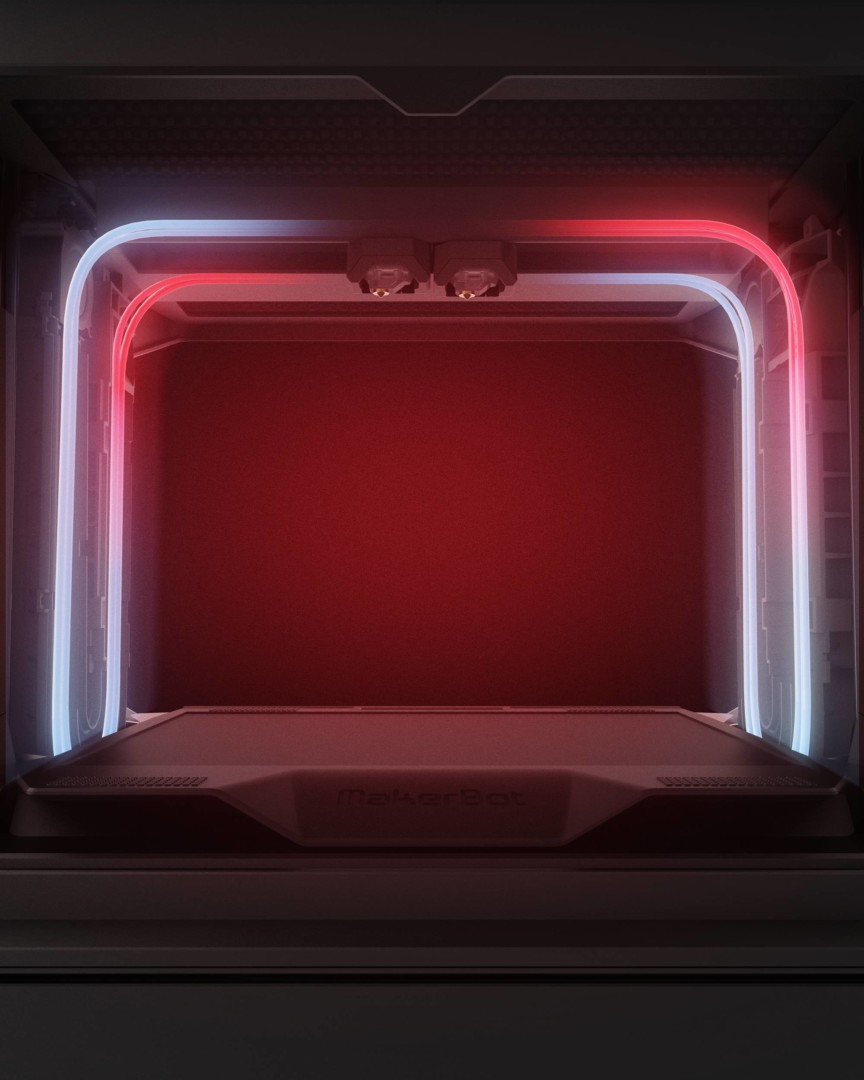 Although the MakerBot Method is compatible with third-party materials, it's definitely optimized for MakerBot-branded filaments. The printer is designed to hold these spools in a compartment underneath the build chamber, keeping the material sealed and free from moisture absorption.
These so-called "Dry-Sealed Material Bays" are equipped with built-in sensors that monitor the humidity and alerts users when the surrounding environment changes. This feature comes in handy when using water-soluble PVA, as it's highly susceptible to moisture.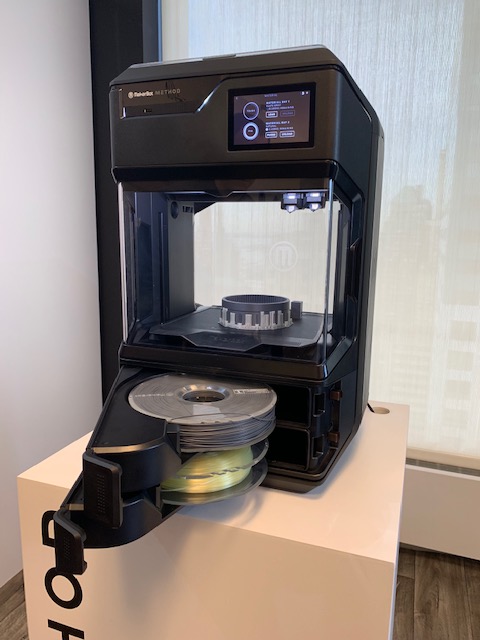 Each MakerBot-branded filament is mounted onto a Smart Spool, which utilizes an RFID chip to share information with the user, such as filament type, color, and how much material is remaining on the spool. This spool holder also has desiccant inside of the base, ensuring that the moisture levels inside of the chamber are always low. Finally, the Method also contains a built-in camera that connects with MakerBot Print and the MakerBot Mobile app, allowing users to monitor their print jobs from virtually anywhere.
According to MakerBot, the team has spent over 220,000 hours conducting tests on the system reliability, subsystem, and print quality. Thus, they feel confident that their latest system will deliver industrial-grade performance with the accessibility and affordability of a desktop 3D printer.
Outside of the MakerBot Method, the manufacturer has been working to enhance its entire 3D printing workflow. The new and improved MakerBot Print Software is now compatible with 25 of the most popular CAD programs, streamlining the process in between design and slicing. Groups can also collaborate and share projects together with the native Cloud Management platform.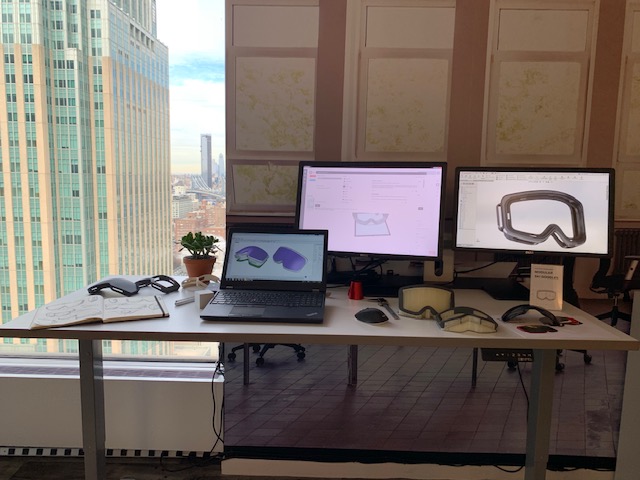 All in all, the MakerBot Method was developed to allow designers and engineers to streamline the product development process, optimizing the workflow between design and prototyping. Moreover, it essentially functions as a plug-and-play 3D printer, automating everything from setup to maintenance.
While we chatted with the MakerBot team about their exciting new product, they seemed to envision a world where every designer and engineer has direct access to a Method 3D printer on their desk. No matter waiting in queues to print on a bulky industrial 3D printing system, no more printing an object on a desktop machine that has different dimensions than the CAD model it's supposed to represent. Needless to say, with the new 3D printer from MakerBot, there's definitely a Method to the madness.