A big trend in 3D printing is the development of materials that can change after the printing process. Some people call it 4D printing to capture this additional dimension of change.
Sculptable 3D printing materials are examples of this trend, since you can morph the printed object afterwards. But you know what's even more fascinating? A material that can degrade on demand!
Researchers at Brown University are developing a biomaterial that degrades upon a special chemical trigger.
Ian Wong, co-author of the research, explains "It's a bit like Legos. We can attach polymers together to build 3D structures, and then gently detach them again under biocompatible conditions."
The attachment between the polymer comes apart when the ions are removed using a chelating agent that grabs all the ions. Therefore, you can make or pattern transient structures that dissolve away whenever you want them to.
The researchers are using stereolithography as their printing process. They say that nothing like this has ever been attempted on an SLA machine – and that they had to figure everything out from scratch. To carry out the novel procedure, the scientists made solutions with sodium alginate, a compound derived from seaweed that is capable of ionic crosslinking.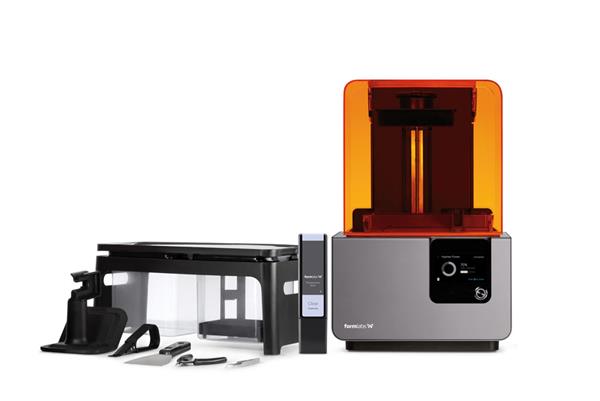 By using different combinations of ionic salts, including magnesium, barium, and calcium, the inventors were able to make 3D printed objects with varying stiffness levels, a factor which affected how quickly the structures dissolved.
Wondering how such a degrade-on-demand biomaterial could be useful? The researchers have some ideas.
They suggest that the alginate material could be used to fabricate lab-on-a-chip devices with microfluidic channels.
"We can print the shape of the channel using alginate, then print a permanent structure around it using a second biomaterial," says Thomas M. Valentin, a Ph.D. student in Wong's lab and the study's lead author. "Then we simply dissolve away the alginate and we have a hollow channel. We don't have to do any cutting or complex assembly."
The researchers have also found that if you surround human mammary cells with an alginate barrier, the cells migrate in specific ways when the barrier is dissolved away. This could be extremely useful in cancer research or in making artificial tissues and organs. More generally, it can find a lot of use in making dynamic environments for experiments with live cells.
"We can start to think about using this in artificial tissues where you might want channels running through it that mimic blood vessels," Wong says. "We could potentially template that vasculature using alginate and then dissolve it away like we did for the microfluidic channels."
Currently, the researchers are trying to achieve better control over the stiffness, strength, and degradation speed of the printed structures.