We tested the Amolen marble-like PLA filament on a Prusa i3 MK3.
The spool came in a recycled cardboard box. The content of the spool was covered with plastic foil to prevent it from absorbing moisture. It also contained a desiccant bag. The plastic bag cannot be re-sealed, unfortunately.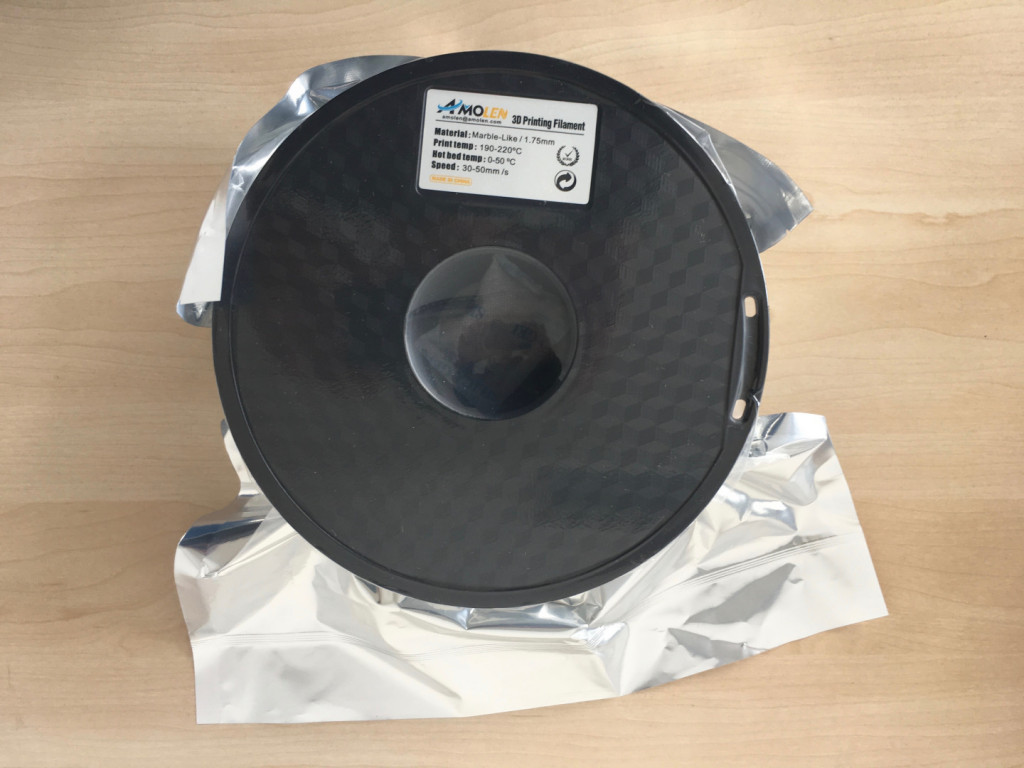 Printing the material wasn't exactly hassle-free. We ran into some problems having the prints stick to the bed, but after applying some additional adhesive, we managed to get decent prints. We printed with the recommended standard settings (205 degrees celsius nozzle temperature, 50 degrees for the heated bed, 40mm per second). Nice touch: There's a label on the spool showing you the right temperature and speed settings.
The surfaces turned out to be smooth and pretty much excellent.  Support structures came off without leaving any residue.
Unter the microscope, you can clearly see the layer adhesion is good.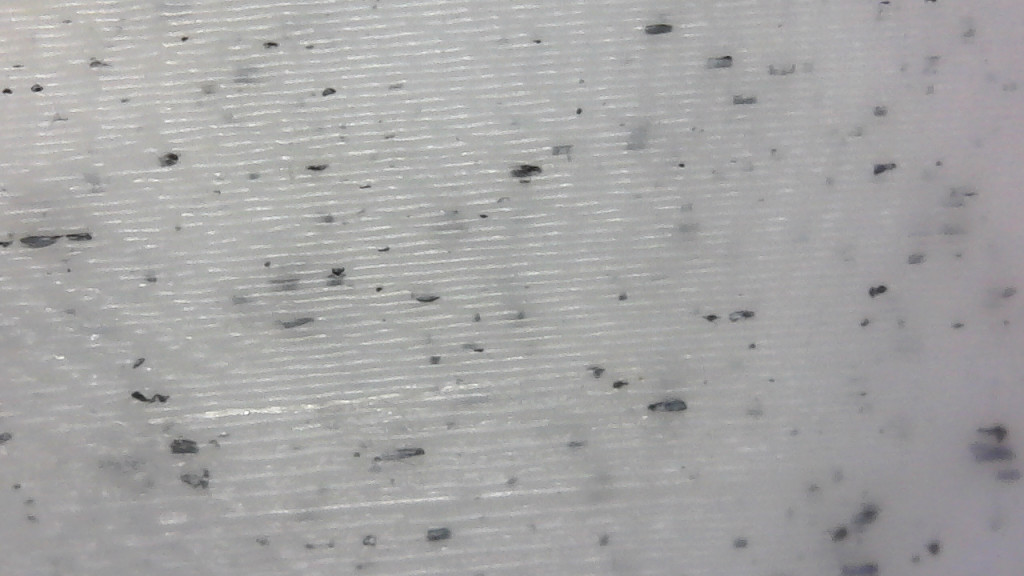 However, our Benchy test model ran into some problems – the chimney printed only partially.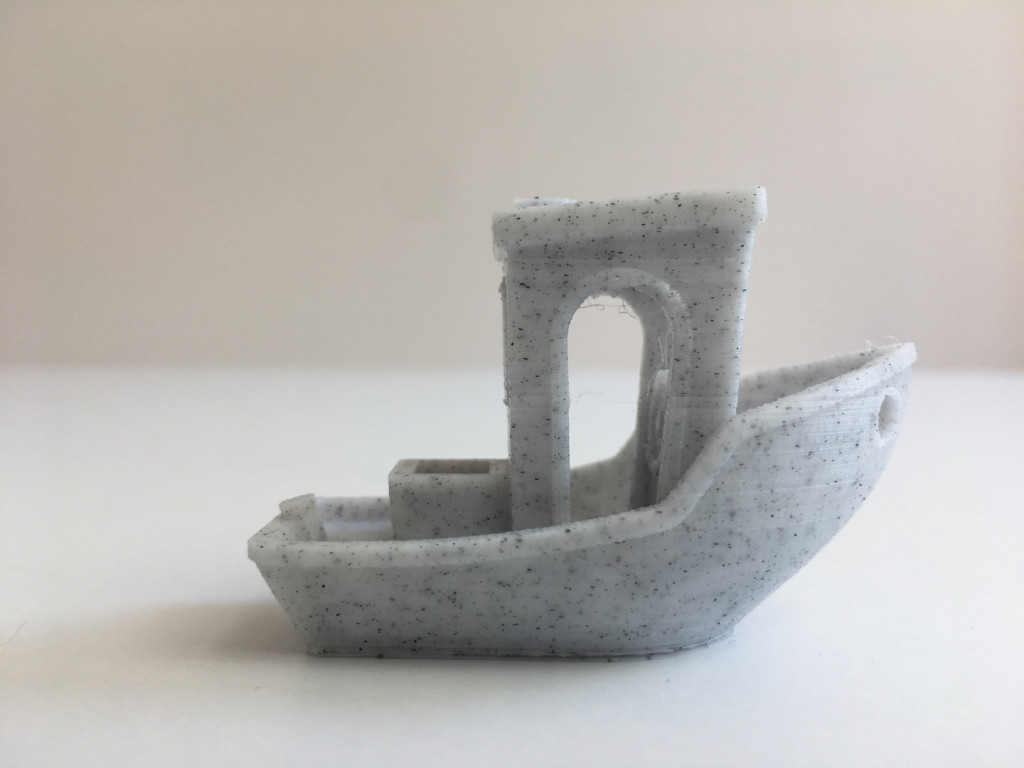 The rest of the Benchy looked great.
Overall, we found the extrusion of the material to be somewhat inconsistent. Especially the first layers were more demanding thank with standard PLA. The reason for this might be the black bits and pieces the material uses to achieve its "marble-like" look.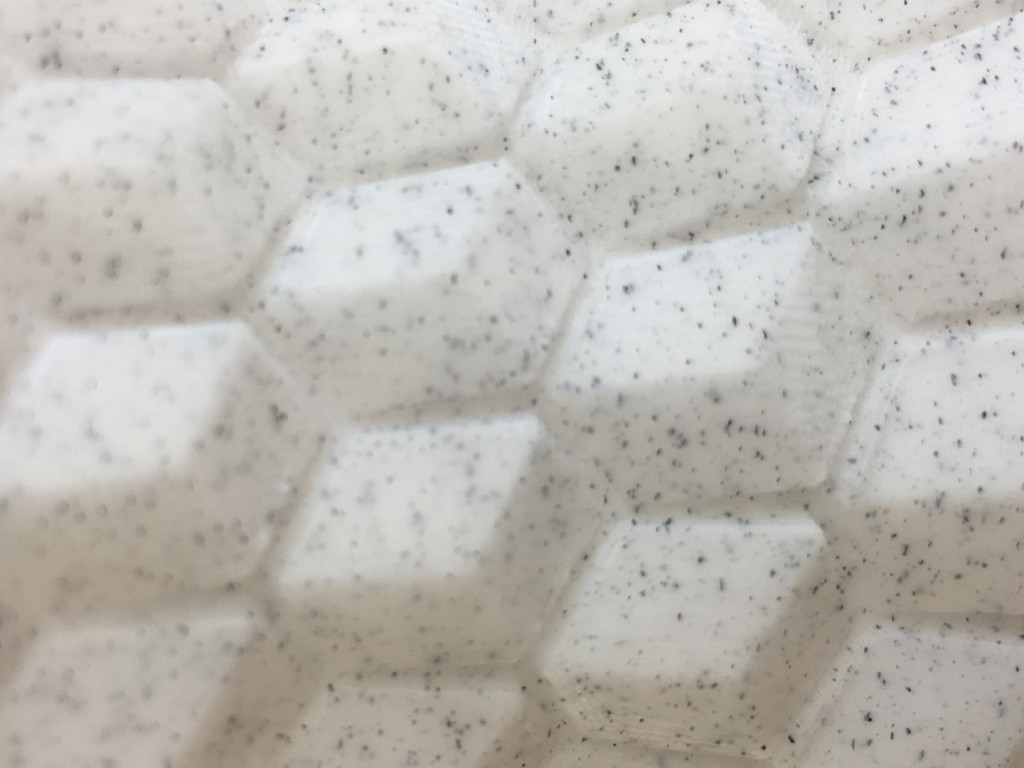 Speaking of it, how does the material look like? As a colleague put it, it's more like "Stracciatella" than marble.
Real marble offers lovely structures that a strand of PLA simply cannot reproduce. Also, the color of real marble ranges from white to greyish.
The colored bits you'll find in Amolen's Marble-like material look nice, but in no way do they resemble marble, as you can see in the 3D printed version statue of Venus de Milo (find the model here). Also, they make the white PLA look more dark-greyish.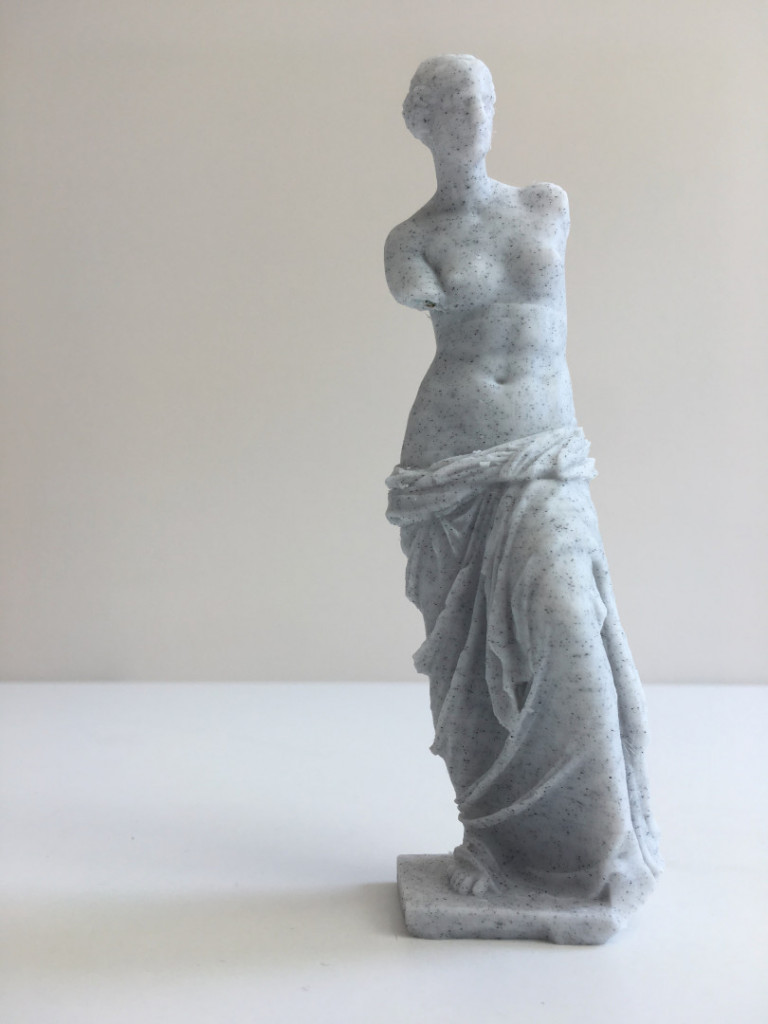 If you print just some layers, the color will be significantly brighter, as you can see below.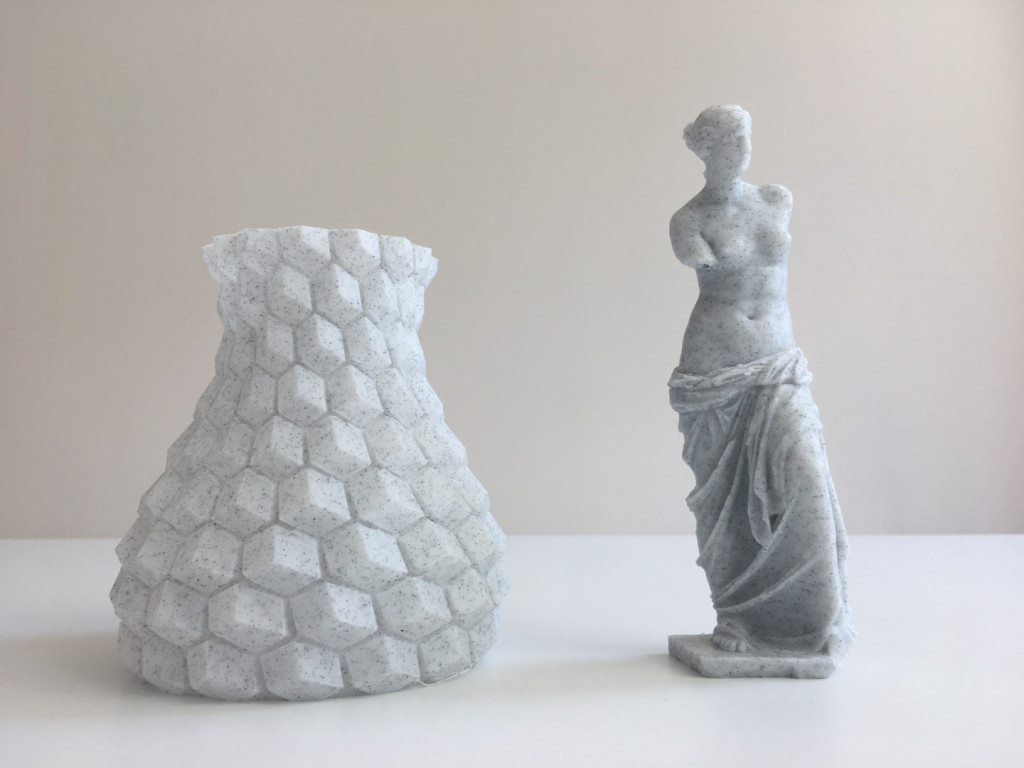 All3DP's Verdict
If you are trying to emulate marble, we cannot recommend any material that could compete with the real thing. Still, Amolen marble-like PLA is a fun material to work with, and if you are looking for a look that significantly differs from your everyday PLA prints, you'll like it.
The material was more difficult to print than we expected – especially the first layers turned out to be troublesome. Also, the color is relatively dark, and not white, as widely advertised.
Supports came off easily, and overall, the material has a decent look and feel to it – but as said, be prepared to get "stracciatella" instead of marble prints.