Japanese designer Yanagisawa claims he created the world's first viable 3D printed road bike. The prototype is made entirely from titanium and carbon fiber.
Satoshi Yanagisawa of Japanese company Triple Bottom Line has put all of his efforts into creating the first working, fully 3D printed road racing bike. He was joined by DMM.make AKIBA, a hardware manufacturing space in Tokyo for the realisation of the 3D printed bike.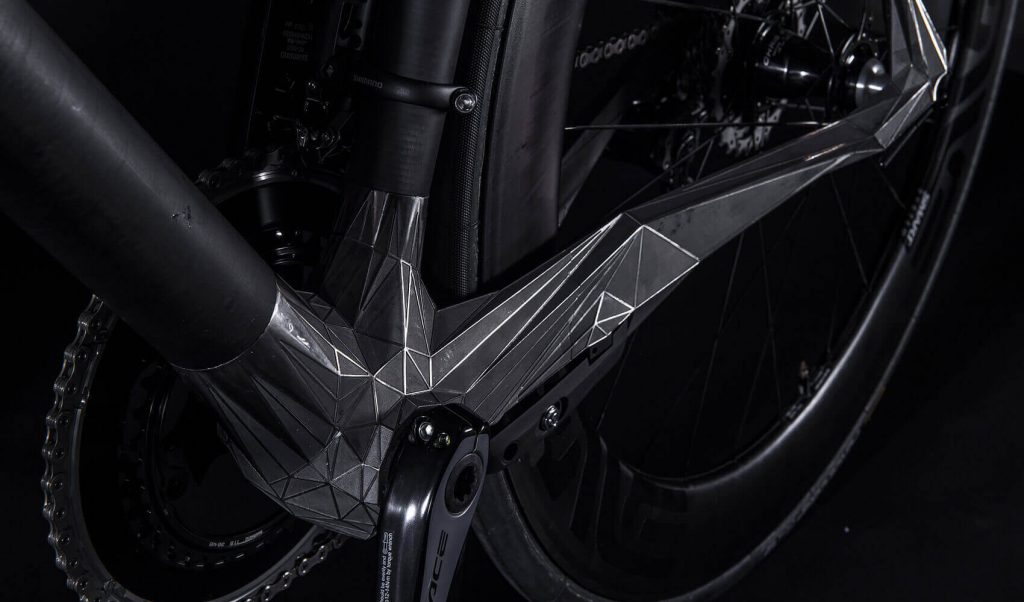 The DFM01 Ouisa started out as an experimental project. Yanagisawa used an evolving geometry algorithm to configure and print a bike custom to each user. Its design and materials – a carbon fiber and titanium frame – makes it weight-competitive too.
The bike parts are made from carbon fiber and a series of 3D-printed titanium parts. They are created using titanium powder that is sintered together by a laser to produce each specific part. The process called selective laser sintering (or SLS) allows for complex three-dimensional forms that are impossible in regular techniques.
Stunning Details for a 3D Printed Bike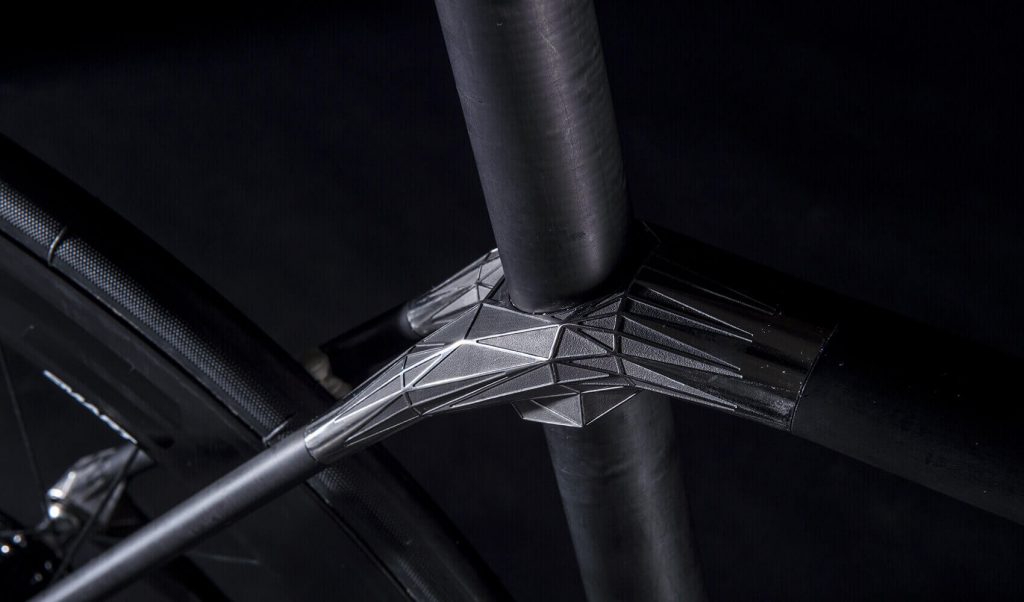 What makes the DFM01 Ouisa so special are its details: The design of this 3D printed bike is just stunning.
It was made possible by 3D printing titanium parts using selective laser sintering (SLS). This 3D printing technique bonds powdered titanium together at a high heat, but below the melting point, and creates the ability to print custom structural elements to make the optimum bike function for each user. The SLS process allows Yanagisawa to create produce that is more sustainable with a highly complex design. Another benefit of this process is that SLS creates little waste thanks to only using the material sintered into the final product.
Yanagisawa has received positive feedback after testing the model with a semi-professional rider in Japan. The bike is still in its testing phase; the main concern being how long the parts will last and whether they will gradually reduce and break.
It Takes Two Weeks to 3D Print This Bike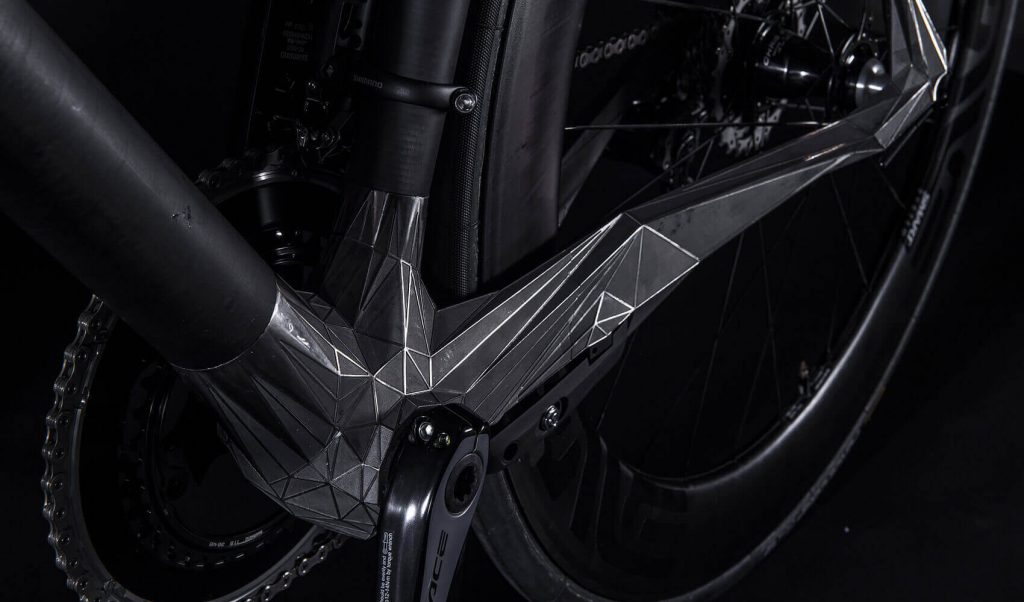 As great as it looks, the process has a downside. It takes two weeks to print all of the components, which take around 70 to 80 hours each. 3D printing is not yet ready for mass production but for custom made unique items.
Although this may be the world's first fully 3D printed bike, there are currently other bikes on the market that use 3D printing extensively, like the Flying Machine in Perth. With this company, each customer is measured for the perfect fit and then individual titanium parts, rather than the whole bike, are printed. This process means production takes around ten days. However, the technology is still expensive meaning the bike would set you back around AUD $3500 /US $2500.
License: The text of "World's First Fully 3D Printed Road Racing Bike" by All3DP is licensed under a Creative Commons Attribution 4.0 International License.
Subscribe to updates from All3DP
You are subscribed to updates from All3DP
Subscribe
You can't subscribe to updates from All3DP. Learn more…