Mcor just announced a full-color desktop 3D printer at CES 2016. As it's bigger brother Iris HD, it uses paper, blades, a special binder and a printhead to create full-color objects.
If you're into 3D printing, you've probably heard from Mcor and their paper printers.
The company was founded by two brothers in 2005 in Ireland. Mcor has two other printers on the market. The Iris HD and Matrix 300+ aim mainly at professionals. These 3D printers use paper, "glue" and a printhead to create colored 3D printed models. The results are stunning and very sturdy. But: Mcor's line of 3D printers cost between $36,400 and $47,600… until now.
At CES 2016, Mcor announced the world's first full-color desktop 3D printer, the "Arke". The price will be $5,995.
The Mcor Arke Specifications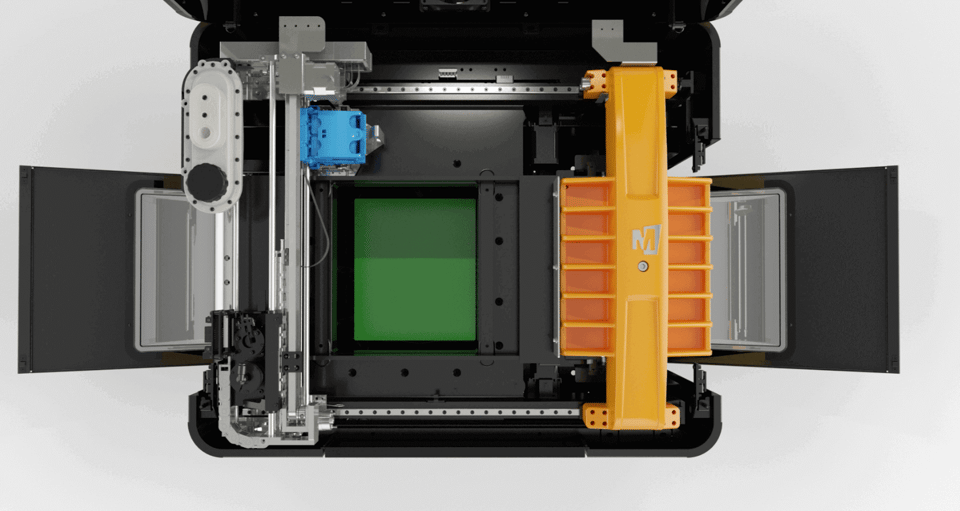 Naturally, the specifications differ vastly from any regular consumer printer.
Full-color printing: First of all, the Mcor Arke can print in full, photorealistic color. Also, it's the first 3D printer to incorporate an inkjet print head into a paper-based 3D printer. This allows photorealistic models to be printed for the first time.With a DPI of 4800 x 2400, the print head exceeds the DPI resolution of the highest comparable industrial 3D printer by a factor of two. Mcor uses a CMYK system, which is used in regular paper printing.
It safer and more eco-friendly. There are no harmful particle emissions, toxic materials or chemicals are used during printing. All used materials, and even the 3D printed models themselves, are fully recyclable.
It uses paper instead of plastic. The first and most obvious is the choice of material. The Mcor Arke prints with paper instead of plastic filament. Whereas the Iris printer uses sheet paper, the Arke relies on paper rolls. This lowers the cost of a 3D printed part significantly. Also, printing becomes much more eco-friendly.
It fits on a (big) desktop. Mcor shrunk the technology down to 34.4 x 22.8 x 23.6 inches (87.3 x 57,9 x 59,9 cm). It weighs 110 pounds. So the Mcor Arke can sit on any computer desk in a classroom or business.
Build volume. Maximum build envelope is 8 x 9.5 x 4.9 inches (20,3 x 24,1 x 12,4 cm).
Customizable design: That's a nice one: The Mcor Arke comes in customizable designs. These currently include Chrome, Wood or even the Union Jack.
New Software for Mac and Windows. Just see a glimpse below.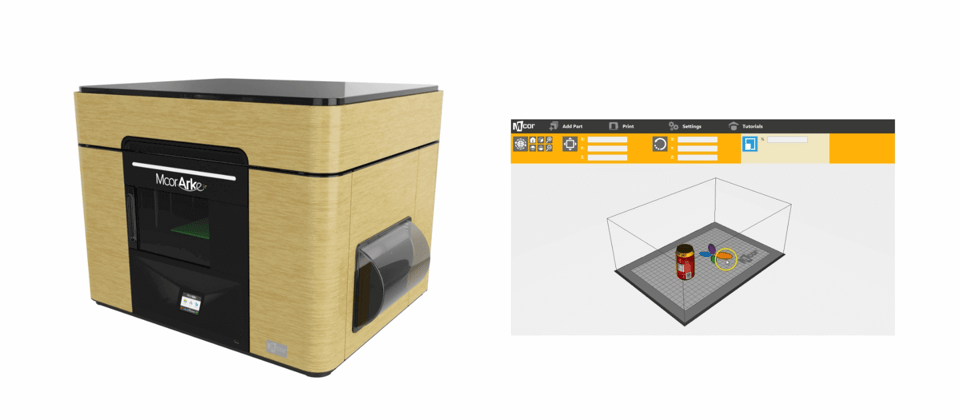 All3DP's First Thoughs on the Mcor Arke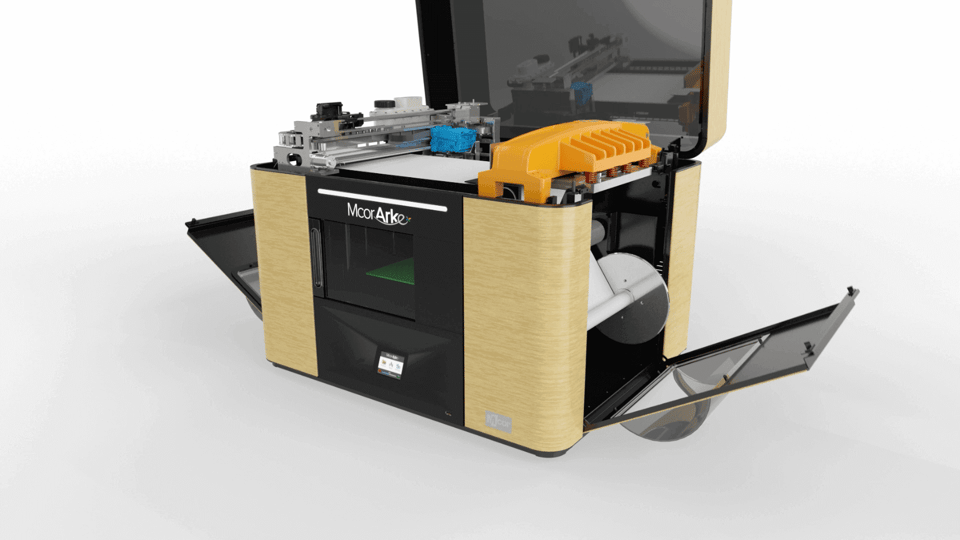 If you just look at the price, the Mcor Arke is an expensive 3D printer. For the price, you get two consumer grade 3D printers like the Ultimaker, Zortrax or Makerbot Replicator. But they can only print in 2 colors maximum. If you need full-color prints on a regular basis and don't want to order them through a 3D printing service, this could be the 3D printer you've been waiting for.
We haven't seen the Mcor Arke in action – but the company has a lot of expertise to offer, so they probably solved most of the common problems. All in all, the Arke could become the world's first full-color, reliable, safe, customizable and low-cost desktop 3D printer.
https://youtu.be/CW3-1Qapp_s
License: The text of "Mcor Arke: Full-Color Paper 3D Printer for Your Desktop" by All3DP is licensed under a Creative Commons Attribution 4.0 International License.
Subscribe to updates from All3DP
You are subscribed to updates from All3DP
Subscribe
You can't subscribe to updates from All3DP. Learn more…