Think 3D printing is just about toys for the boys? Sites like Women in 3D printing prove it's not a male-dominated field. Here are 5 designers to watch.
It's arguable that the 3D printing industry is more democratic than most. If you have an interest in design or computer modeling, then additive manufacturing technology is readily accessible in fablabs, schools and libraries to help make your vision a reality.
This openness, it turns out, is working. The excellent website Women in 3Dprinting is hosting interviews with women in the 3D printing industry, including their messages for other women makers, and it's pretty inspiring.
Here's more on five women in the design world to watch — all of whom are using 3D printing to expand the fields of art and design.
1. Bathsheba Grossman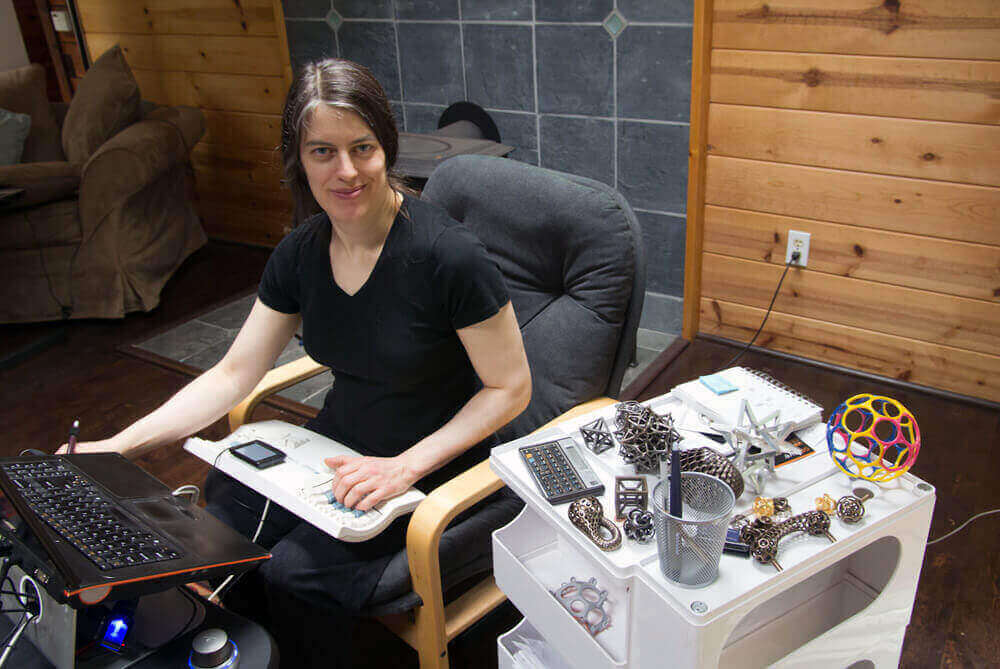 Designer Bathsheba Grossman turned an interest in math, topology, and geometric symmetry into a career in sculpture thanks to 3D printing. Because these forms are non-mouldable, traditional sculpture methods like metal casting don't work — leading her to become an early adopter of 3D printing metal (and laser-etched glass, too).
She's been busy over the last five years. She was interviewed at the very first MakerFaire, her funky dodecahedron Quin lamp was included in Time magazine's "Design 100" in 2008, and the TV show Numb3rs used her sculptures as key props. Bathsheba's press page has become so long she stopped updating it.
More recently, she announced she was taking a break. So what's next? Whatever Bathsheba turns to, it should be interesting. In the meantime, her 3D printed Klein bottle opener is still available on her website, so take note, holiday shoppers.
2. Darlene Farris-Labar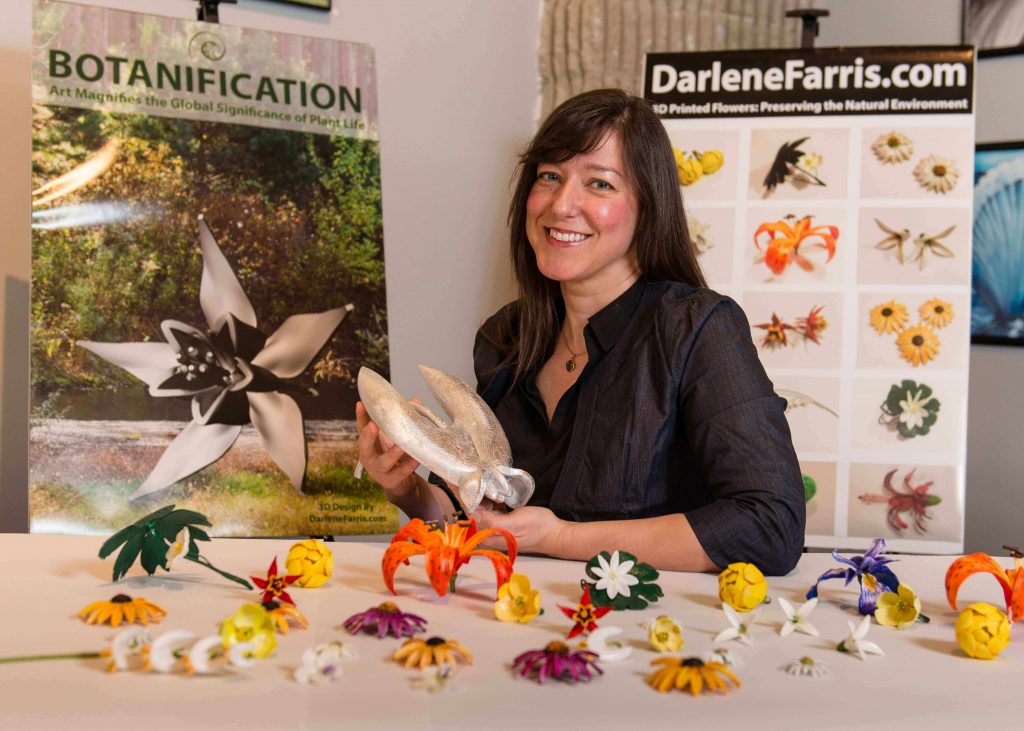 Artist Darlene Farris-Labar has long been interested in the natural world — her artworks engage the themes of our relationship to the natural environment and the question of sustainability.
Her current project is comprised of 3D printed "illustrations" of rare plant species — species that Farris-Labar says will soon be extinct. She says she's trying to " capture the vulnerable, beautiful little species that are throughout our land… and give people a documentation of plants and flowers that may one day not be around."
She is currently an associate professor at East Stroudsburg University in Pennsylvania, where she works in their 3D object design lab and encourages students to use technology in the field of art and design.
3. Nancy Liang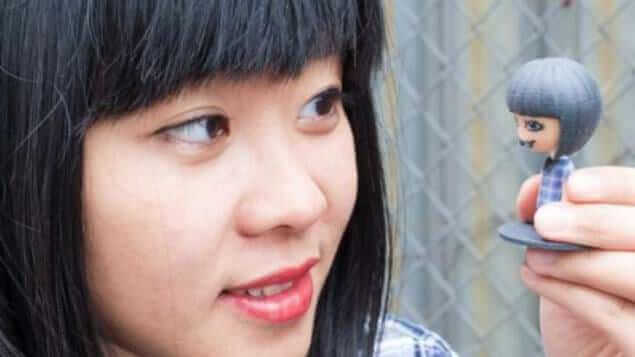 Nancy Liang is the design lead at Mixee Labs, a web-based service that allows users to create customized 3D prints without modelling expertise or even owning a 3D printer.
Liang is passionate that customization matters — its not only an edge that 3D printing has over traditional manufacturing, but it adds value. She explains: "When I was in 2nd grade I created an ashtray in my school's art class… My parents didn't smoke and it was a really kind of ugly and misshapen piece of clay but… my Dad still has it in his office because it has value."
Through the designs offered by Mixee Labs, it's easy to see that Liang is right — because how charming is a little customized 3D printed bobble head figurine? It's easy to see how using Mixee Labs to design and print silver jewelry without modelling experience could open the door new fans of 3D design, and inspire another generation of 3D designers.
4. Susan Taing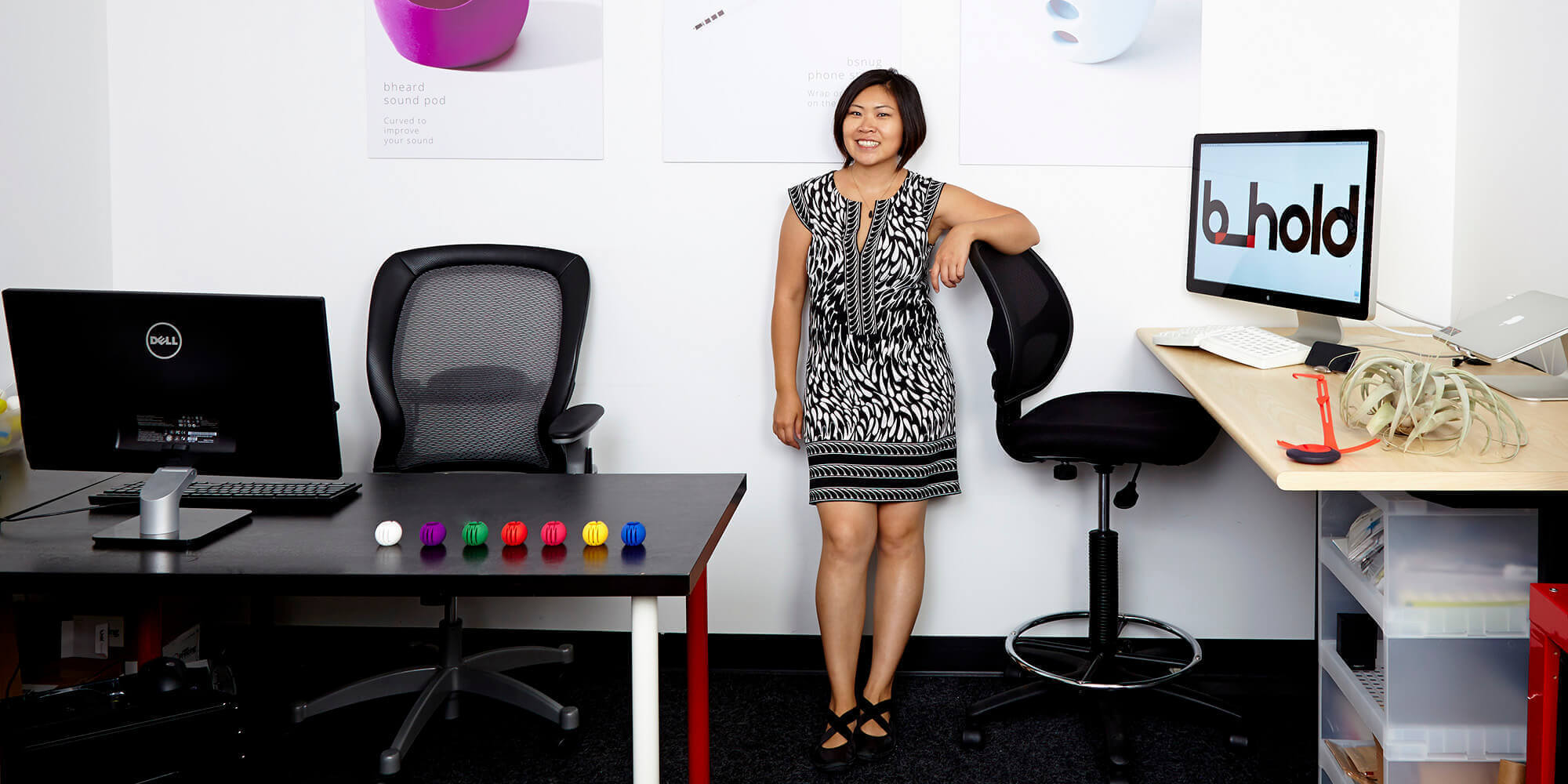 The resume of Susan Taing is stuffed with big names — Google, MIT, Stanford — but her claim to fame is tiny. Her company Bhold's Bsnug headphone wrap, measuring about 2″ by 2″, showcases their excellence at creating playful, minimalist, and most importantly useful products.
3D printing is key to the development of new products for Bhold. They first distributed their products through Shapeways, and they now use an Ultimaker printer to prototype their designs. "Responsive product design" is a key feature of Bhold's strategy — which means getting a lot of feedback from home product testers who use their own 3D printers to test Bhold's prototypes (sign up to be one of Bhold's product testers here!).
Taing's problem-solving personality goes beyond the use of 3D printing: each of her designs responds to something in her own life that needed improvement, from tangled earphones to weak iPhone speakers. The tech may be state of the art, but necessity is still the mother of invention.
5. Sonia Diaz and Ana Rodriguez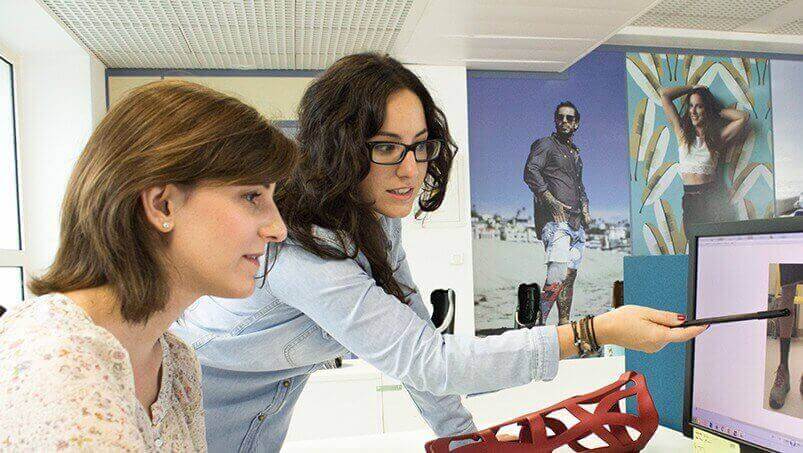 Sonia Diaz and Ana Rodriguez are two designers at Seville-based Unyq, a company that specializes in 3D printed prosthetic covers and orthotics.
What sets Unyq apart is that the designs look, well, unique: the prosthetic covers not only protect prostheses but also look extremely cool. As Unyq customer Katherine Crawford points out, "People think it's a unique fashion accessory, like a piece of jewelry you wear on your leg."
And that's thanks to Diaz and Rodriguez, who bring their training in industrial design and industrial engineering to ensure that these pieces are functional, fully customizable, and stylish. Unyq's designs are custom fit for each individual — when it comes to fitting prostheses, there is no such thing as one size fits all. So it's no surprise that they've turned to 3D printing to produce all the items at Unyq.
License: The text of "Women in 3D Printing: 5 Designers to Watch" by All3DP is licensed under a Creative Commons Attribution 4.0 International License.
Subscribe to updates from All3DP
You are subscribed to updates from All3DP
Subscribe
You can't subscribe to updates from All3DP. Learn more…