Why you should read this article: 3D printed figurines are shaping up to be one of the most sought after present this christmas.
Christmas is just round the corner and people from around the world are already feverishly searching for the best present for their loved ones. Even more so than the years past, the idea of having a miniature replica of your loved ones as a present for them, or for you, has climbing the charts of the "most sought after gift".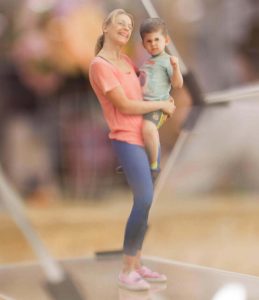 It might seems curious, but most people's first reaction, when they find out they can have a realistic miniature replica of themselves 3D printed in full color is to want one and then to get their entire family 3D scanned and 3D printed. This holiday you can amaze your family and friends with the most nerdy and tailored present they could ever ask for!
They call them 3D Selfies, 3D printed figurines, clones or Mini-me statuettes and there's a good chance that a store creating them on demand recently opened near you (you find All3DPs list of figurine services here). Alternatively (but it really is not the same) you can turn to one of the many on-line stores are shipping photo-based 3D printed clones worldwide. The trend began in 2013, when the London based iMakr shop started offering full body 3D scans and 3D prints in a temporary store located at Selfridges. Now there are 3D scanning and 3D printing franchises like Doob, Staramba and TwinKind in every major city, while stand alone 3D scanning stores are becoming the "physical photography studios" of tomorrow.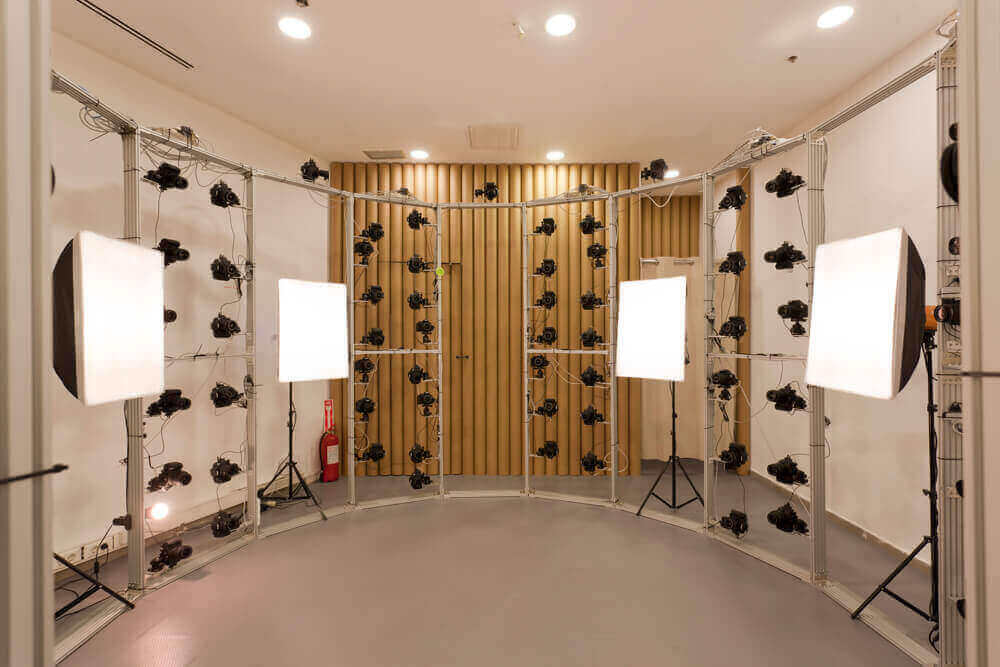 Photogrammetry Does it Better
As you probably already understood, it is quite difficult to keep this present a surprise but the real surprise will the look on the face your loved ones when they will receive their own statuette. For a model to be created, a 3D scan is required and this is a lengthy process with currently available tools like the Artec EVA 3D Scanner. "Photogrammetric 3D scanners" such as the Dooblicator can get the job done a lot faster, but you will still have to visit the Doob Shops in Dusseldorf, New York, Tokyo, Berlin, Los Angeles or Barcelona to do so, as such an expensive piece equipment is most probably not sitting in your living room.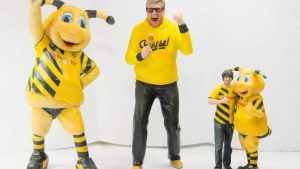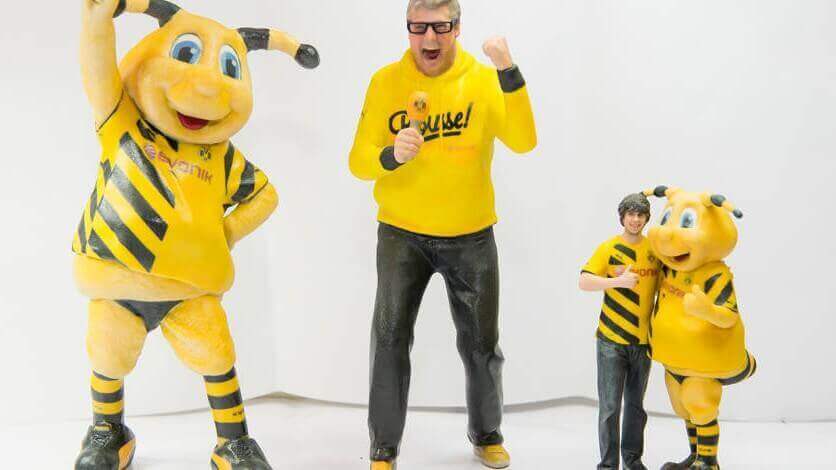 No other 3D scanner really compares to the photogrammetric ones in terms of quality and, especially, in terms of the speed required to take the snapshot. The photogrammetric booths usually contain as many as 100 to 150 DSLR (digital reflex) cameras. Some of the more affordable systems use digital cameras and even Rasberry Pi cameras but the effect is similar: immediate snapshots, which means you can also obtain 3D scans of young children and pets. The data collected by the camera is then "stitched" together and cleaned up by a 3D modeler in order to obtain the 3D printable file.
3D Scanners on the Move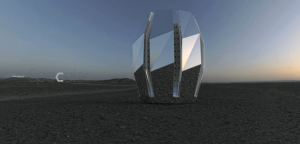 The latest Euromold show in Dusseldorf showed us that more and more producers of photogrammetric 3D scanning booths are making them a little easy to assemble and transport at large sport or entertainment events. Once again Doob showed the way by signing a deal with Bundesliga football team Borussia Dortmund to have the branded booth be present at matches and official events. This means that not only could you give the gift of a mini-me, but you could also have that mini-me 3D printed together with your favorite BVB player.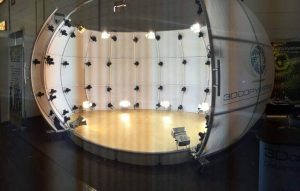 Next up was TwinKind, that launched the incredible looking new Specular 3D booth and signed a deal to have that installed on ?????? Cruise Ships (how about that for a Chritstmas present?). Austria-based 3DCopySystems built a gigantic photogrammetric booth which could 3D scan an entire family of six at the same time (most booths can do two persons at most). A Chinese company called Visbody created one that is entirely modular for easier assembly. Now there are photogrammetric 3D scanning services all over Europe but also in Turkey, Israel, Russia, Japan and in most Asian nations. More than ever, it is becoming a global trend.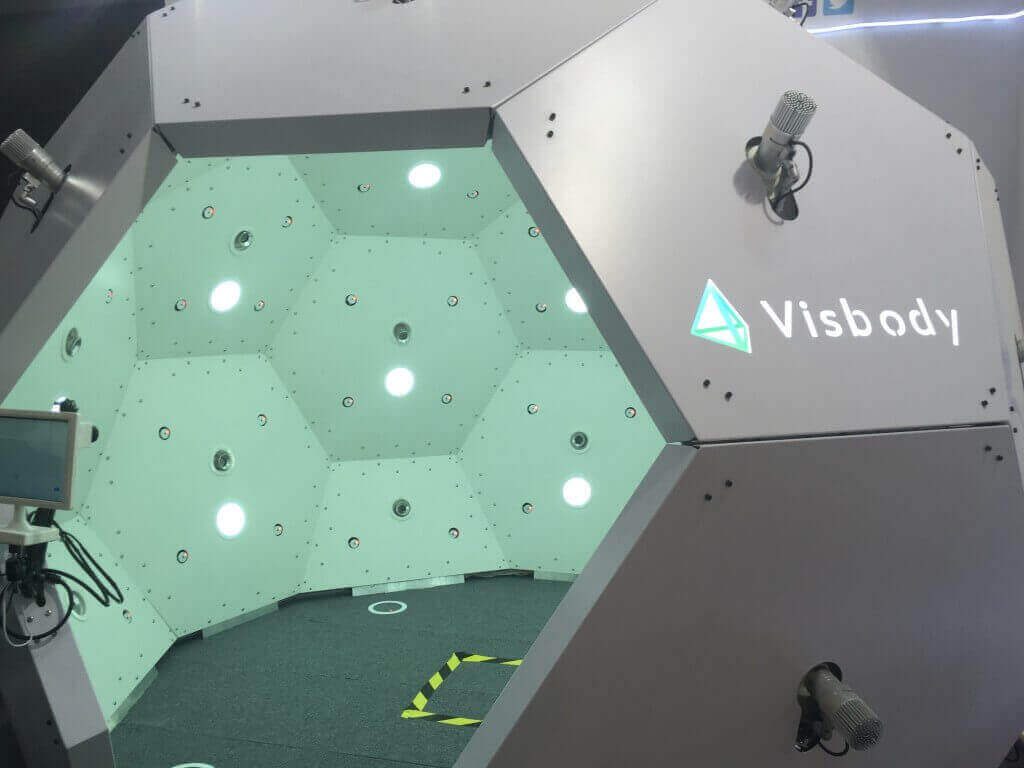 "Super Size Me"
White Clouds, the largest full color 3D printing factory in the world, creates a miniature you by using a set of photographs of your face by "transforming" you to an astronaut, a basketball player, a cowboy or even a pirate! That would indisputably add a legendary touch to your present. You can also find the same very "american" superhero approach in the SuperAwesomeMe service, which takes a photo of your child and makes him or her into a personalized Marvel super-hero.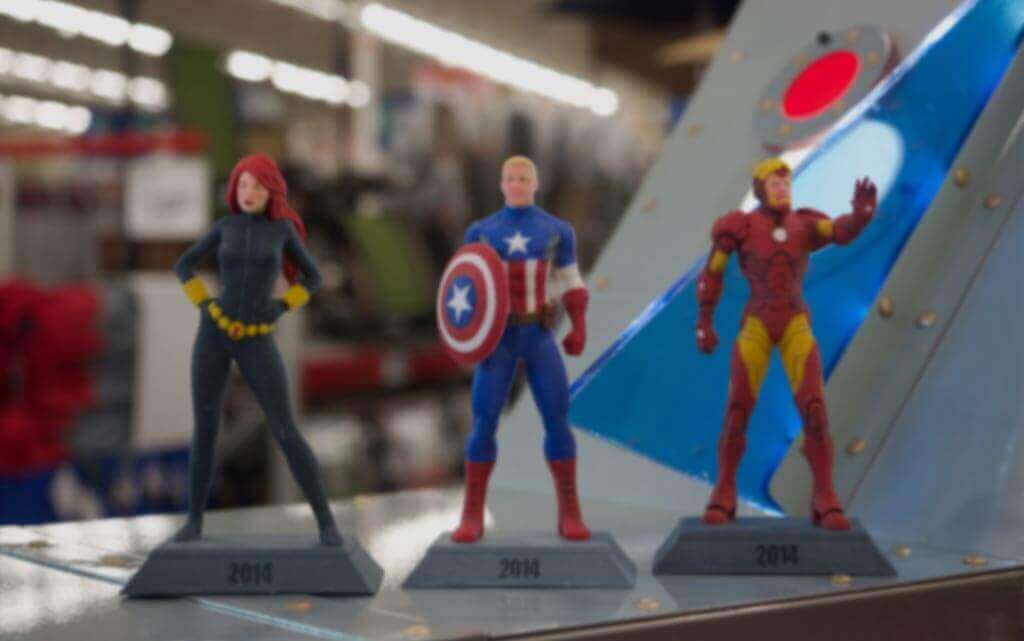 If that's just too much for you and you simply want a 3D printed ornament to update and personalize your Christmas tree, then maybe you should just go and take a look at Thingiverse for a 3D model of Santa. Using simple 3D software such as Autodesk's 123D Creature or TinkerCAD you might just be able to modify it by adding the the face of someone you love and 3D print it. Sounds incredible and yet now it's possible to decorate your Christmas with your entire family: it's the magic of 3D printing.
If you want to read more about 3D printed figurines, you should continue here.
If you want to see how a 3d figurine is made, you might want to watch this video.
https://www.youtube.com/watch?v=AHXl2R-Y-s0
License: The text of "All I Want For Christmas Is (Mini) You" by All3DP is licensed under a Creative Commons Attribution 4.0 International License.
Subscribe to updates from All3DP
You are subscribed to updates from All3DP
Subscribe
You can't subscribe to updates from All3DP. Learn more…