The micro-satellite space launch company Vector succeeds with flight test of a Vector-R launch vehicle equipped with a 3D printed engine part.
Last week, Arizona-based space startup, Vector, successfully launched a micro-satellite model complete with a 3D printed engine part. The testing of the P-19H engineering model of the Vector-R launch vehicle took place in California's Mojave Desert.
The founder's of Vector are engineers from top tech companies, including SpaceX, Virgin Galactic, McDonnell Douglas, VMware, and Sea Launch. This launch is the first of many upcoming tests, and is a major milestone for the satellite launch company.
During future launches, the company will test various technologies and functions. This particular flight test featured Vector's first stage 5K-lbf engine and 3D printed injector.
However, Vector revealed very few technical details about the launch. In a press release, Vector co-founder and CEO Jim Cantrell, says:
"2017 has already been a ground-breaking year for Vector as we continue testing full-scale vehicle engineering models to demonstrate functionality and flight operations. The success of this test not only sets the standard for the swift mobile development of our launch vehicles, but also furthers our mission to revolutionize the spaceflight industry and increase speed to orbit."
Cantrell also live-tweeted during the launch. Check out the images below taken with a drone.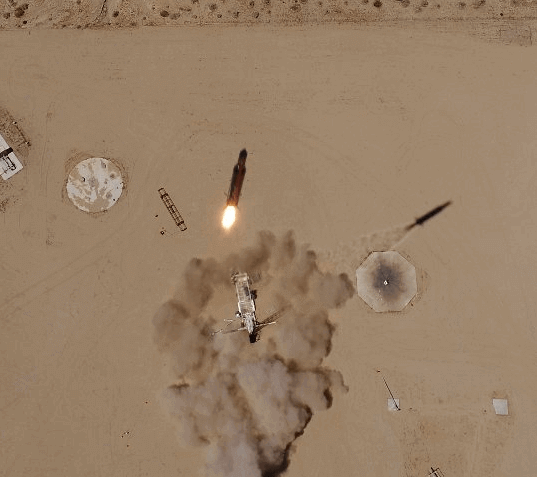 Use of 3D Printing in Vector-R
Vector first tested the 3D printed injector back in December 2016, ultimately discovering that the engine part was a successful fit. For those not in the know, injectors deliver propellants to engines. To develop the 3D printed component, Vector partnered up with NASA's Flight Opportunities Program.
The 3D printed injector is highly beneficial to the company's launches, reducing both production and assembly times. Traditionally, an injector has multiple parts, but additive manufacturing allows Vector to print the component in one piece.
This saves on both labor and cost but also cuts down on waste, while also eliminating the potential for incorrect alignment of parts. John Peugeot, NASA's Marshall Space Flight Center project manager for 3D Additive Manufactured (AM), says:
"With this successful in-flight operation of an additively manufactured injector, we have now moved the maturity of this technology to the next level for small launch vehicles. This represents a critical step in moving AM hardware beyond laboratory testing and toward qualification for real-world applications."
Vector has plans for more flight tests, the next of which will take place at Spaceport Camden County in Georgia. Vector and various members of the local spaceport community have already showcased the Vector-R launch system. Additionally, last week, the company's concept of operations for launches were also showcased on-site.
The summer launch from Spaceport Camden is one of several incremental launches that will help Vector validate their technology, launch vehicle design, and also evaluate different sites for future launches.
Source: PRNews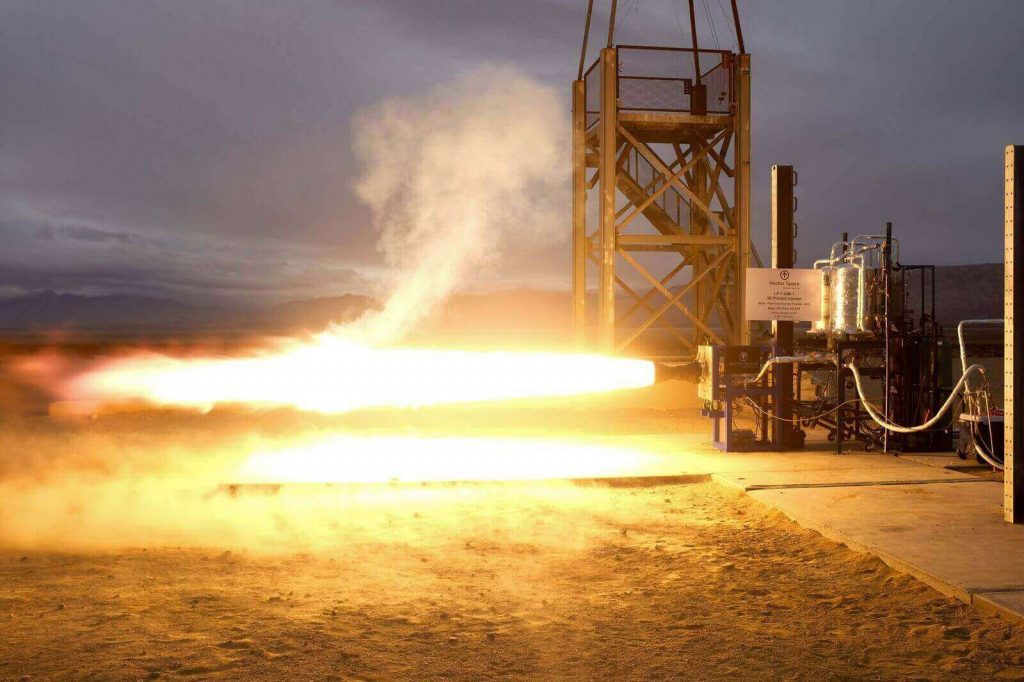 License: The text of "Vector Successfully Launches Vector-R with 3D Printed Injector" by All3DP is licensed under a Creative Commons Attribution 4.0 International License.
Subscribe to updates from All3DP
You are subscribed to updates from All3DP
Subscribe
You can't subscribe to updates from All3DP. Learn more…