In field trials, US Marines successfully printed a plastic replacement Humvee door handle in the relentless heat of the Arizona desert.
To properly integrate 3D printing technology into the military and defense sector, challenges like speed and reliability must be overcome. But as additive manufacturing continues to advance, the rate of adoption by different military forces across the world is growing.
The United States Marine Corps is one pioneer applying 3D printing to their highly critical operations. The Marine Wing Support Squadron 372 (MWSS-372) recently 3D printed a replacement part in the intense conditions of the Arizona desert.
In field trials, the military unit had to quickly setup and use a 3D printer to successfully fabricate a functional plastic Humvee door handle. The 3D printed plastic handle took just 45 minutes to produce, effectively eliminating the usual lengthy wait for a field supply system to deliver a replacement part.
The 3D printed replacement door handle was the result of a seven-week training school for advanced air and ground tactics that took place in Yuma, Arizona. MWSS-372 used an Invent3D 3D printer kit, a basic single-extrusion 3D printer that took less than an hour to assemble and utilize while in the field.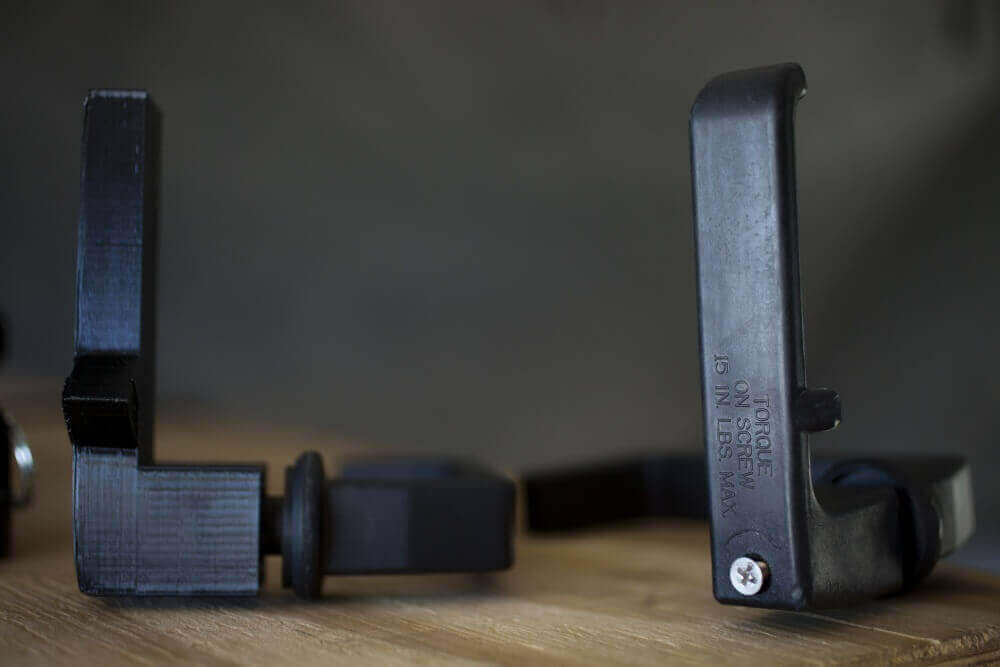 US Marines Take 3D Printing to the Battlefield
The Marine unit's interest in 3D printing technology was originally sparked by MWSS-372 combat engineer officer Captain Marc Blair, who was inspired after stumbling across a 3D printer demonstration.
Recognizing the great potential of the technology, Blair led the funding efforts for the MWSS-372 to obtain a 3D printer through the Installations and Logistics' Next Log Innovation Cell.
The unit's successful initiative was conducted under administrative message 489/16. This is Marine policy guidance regarding the use of 3D printers to fix or replace parts, redesign existing parts, and even invent new parts that offer enhanced operational capabilities.
In fact, the MWSS-372 unit was one of the first in the US Marines to experiment with additive manufacturing. This initiative began in September after Commandant General Robert Neller called on the military branch to explore 3D printing as a potential tool to help design and manufacture parts on the spot.
All in all, this innovative Marine Corps unit has proved that 3D printing technology doesn't just belong in manufacturing centers and research and development facilities. It can also function within the generally harsh conditions of the battlefield.
Source: Marines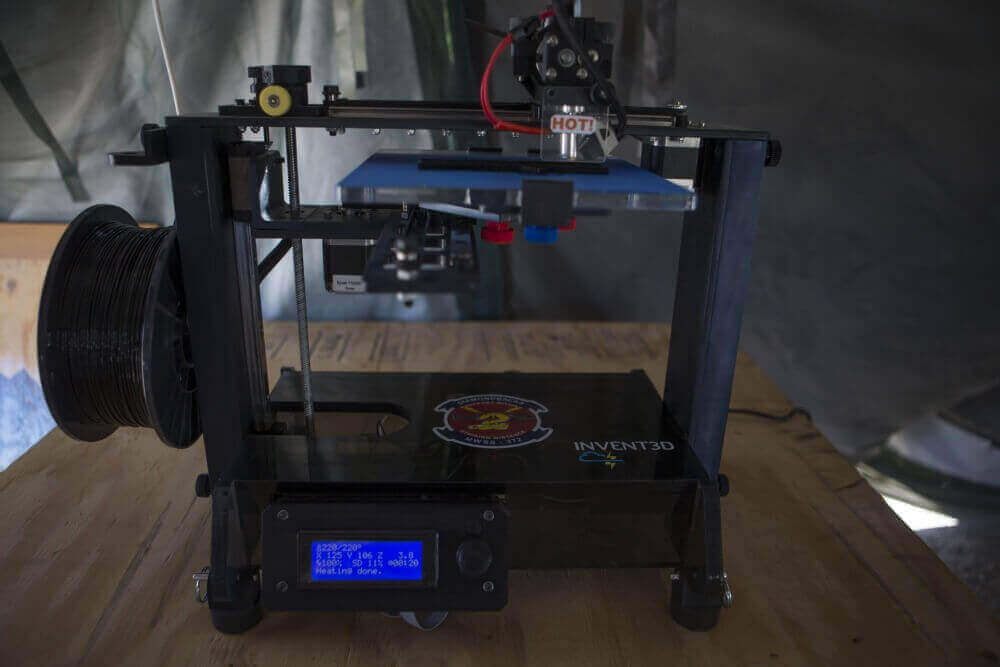 License: The text of "US Marines 3D Printing Replacement Parts in Harsh Conditions" by All3DP is licensed under a Creative Commons Attribution 4.0 International License.
Subscribe to updates from All3DP
You are subscribed to updates from All3DP
Subscribe
You can't subscribe to updates from All3DP. Learn more…