Ultimaker's new Breakaway support material aims to make multi-extrusion 3D printing and post-production fast and simple.
Netherlands-based 3D printing manufacturer Ultimaker has just launched a new support material for multi-extrusion 3D printing. Ultimaker Breakaway is a support material that can be quickly removed without the need for further post-processing.
Optimized for Ultimaker ABS, PLA, Nylon, CPE and CPE+, the material makes for a hassle-free 3D printing process.
The company explained that with Breakaway there is no need to sand or wait for the support material to dissolve. At the same time, its shelf life is longer and the material is less sensitive to moisture. Therefore, it offers potential as a support for use with water-sensitive materials.
Paul Heiden, Senior Vice President of Product Management said that the development of Breakaway was based on client demand. By analyzing product usage and following up on client queries, Ultimaker learned that there was a need for a better support material. Heiden elaborates:
"Even though our PVA material is still a great solution for prints with intricate geometries and internal cavities that need support, we found that our users were also in need of a support material that takes less time to remove. With Ultimaker Breakaway, they can seriously speed up post processing and use their newly printed objects right away."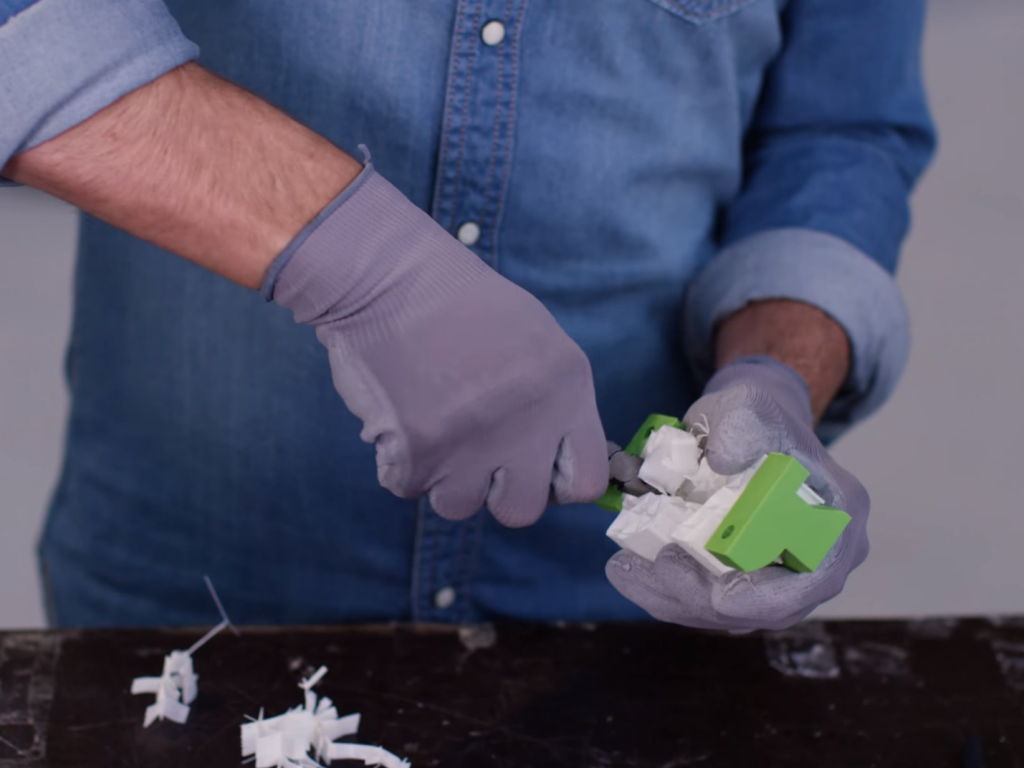 A New Print Core
The company has also launched a new 0.25 mm print core (type AA), for use with applications that require fine detailing of parts, including microfluidics, dental modeling, jewelry, and architectural modeling.
The print core is compatible with Ultimaker PLA, ABS, CPE, Nylon and PP materials.
Source: Ultimaker
License: The text of "Ultimaker Rolls Out New Support Material Breakaway" by All3DP is licensed under a Creative Commons Attribution 4.0 International License.
Subscribe to updates from All3DP
You are subscribed to updates from All3DP
Subscribe
You can't subscribe to updates from All3DP. Learn more…