Aimed at the STEM sector, ULIO is a 3D printer which can be 3D printed. All3DP spoke to creator Joseph Issa to learn more about the project.
Don't Miss:
Joseph Issa is a teacher based in Montreal, Canada, with a background in engineering and a keen interest in 3D printing. With his ULIO 3D printer, he wants to get more teachers involved in STEM education by making learning interactive and fun.
The key design feature of ULIO is that it's a 3D printer you can print with an existing 3D printer. It doesn't belong to the RepRap movement exactly — the self-replicating 3D printers where open source blueprints are freely available to modify and share — but it shares the same desire to make additive manufacturing more accessible and affordable.
As Issa explains in a phone interview: "This whole thing started out a year and a half or two years ago. I thought, to 3D print a 3D printer was an amazing idea. It started out as a personal fun project."
As a college teacher, Issa began to realize there was more to this project than he first thought. He spoke of seeing children of twelve years and younger using ULIO for the first time.
"I was at a camp in Montreal and it was amazing. Honest to God, it is amazing to see kids' faces light up when they get to create. Learning by experimenting is the best way of learning, the rest is just memorising and theory. Humans learn by playing. When you see kids assemble the whole printer thing, it's pretty impressive."
Issa is quick to point out the many benefits that ULIO has for kids. He explained: "After that, you teach them how to create, then they have a 3D printer, the next step is that they'll have an idea, which they'll be able to draft and print."
Currently, ULIO is seeking funding on Indiegogo to offer the printers to more schools. Here's the campaign video, where you can see the candy colored 3D printer in action.
Build a 3D Printer Workshops with ULIO
Issa's ULIO workshops in Montreal usually take place over two and a half hours, where kids are required to assemble the mechanical parts. The design is easy to bolt together and assemble.
"If you're lucky at the end it works," he laughs. "To see something created from scratch is the same as looking at a beautiful mountain or fireplace!"
The most interesting factor about the printer is that, because the frame is 3D printed, if a part breaks then a replacement can be 3D printed. But Issa's main motivation is for children to use the printer to learn. He says:
"That's the whole concept. I didn't want anything preassembled and expensive — that way you can't reuse the parts. If you want to upgrade, you have to buy a new kit. With this, you just reuse the same parts and buy maybe 100 parts, frames, rods, and belts and you have a bigger printer — that was also part of my design. You can print for free any smaller parts. You can reprint any part using the printer."
While talking about 3D printers, Issa discusses what he believes are the current bottlenecks to progress.
"It's really a fabrication machine, what we're trying to bring into a household, but people first have to learn how to operate them. Suddenly, the concept of learning becomes very important. If I get the students to assemble at school, they know how to troubleshoot it which can bring the cost down."
The benefit of this approach, too, is that students have to purchase new printers every year. "They can learn how to 3D print and problem solve. They have some printers which aren't working? If you built it you can fix it."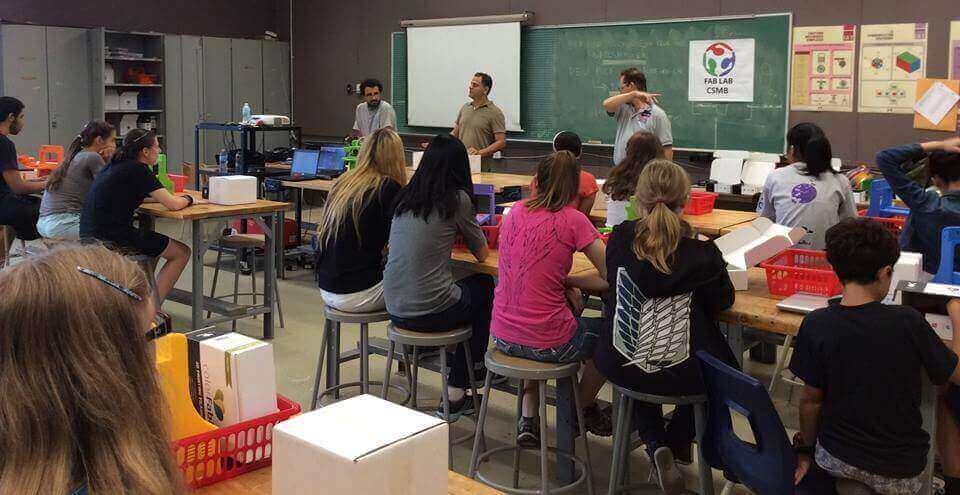 The Funding and Future of ULIO
What began as a fun personal challenge, has turned into something which Issa believes is important for students. "The students, they love it. For me, honestly, that is what is driving me for this project. Kids and high school kids."
However, Issa's current setback is that his IndieGoGo campaign is not going to deliver the funding he needs. He said: "I'm really disappointed. Personally I have put in two years of my time and I also have a full-time teaching job."
He believes the problem is that: "Adults see it as an added task which they're not paid for so there has to be a personal drive for the teacher to teach this. The feedback from kids is astonishing. Younger adults are driving this."
However, Issa isn't a man who gives up easily. He said: "Locally I'm going to FabLabs and Maker Spaces and some teachers are interested but some see it is as an added task. Not the same enthusiasm as the kids, that's for sure."
Issa also has many future plans for his printer. He explained: "Of course, this project is going to go ahead. Maybe the crowdfunding market is not the right place but obviously, I am working and testing out the machine locally with a local big distributor."
When musing over the lack of success of his crowdfunding campaign, Issa said: "I wonder if this project is not ahead of its time. It's almost as if you are bringing the car and the roads are not there yet."
If you're interested in helping the ULIO cause and bringing 3D printers to the younger generation, be sure to visit Issa's Indiegogo page. Let us know what you think of the idea in the comments.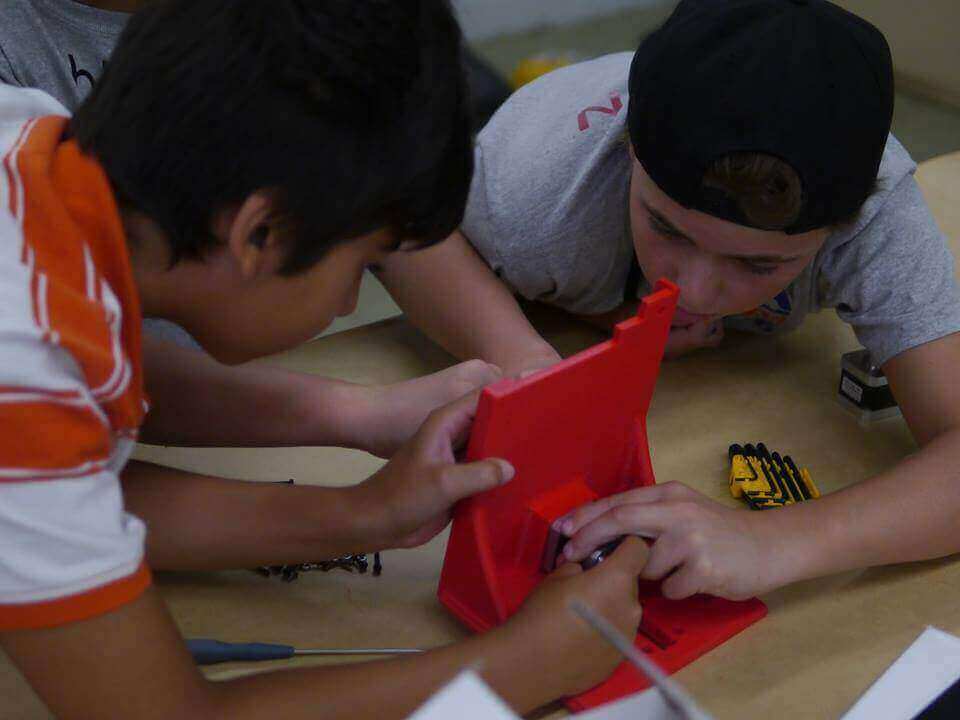 License: The text of "ULIO Interview: All About the 3D Printer You Can 3D Print" by All3DP is licensed under a Creative Commons Attribution 4.0 International License.
Subscribe to updates from All3DP
You are subscribed to updates from All3DP
Subscribe
You can't subscribe to updates from All3DP. Learn more…