Remember the Fidget Cube? The Kickstarter gizmo everyone went crazy about? Now there's Twiddle Cube, an affordable competitor. But we found some disturbing information on it.
Don't Miss:
In October 2015, a clever Kickstarter campaign launched an unusual desk toy to help you focus. It was called the Fidget Cube (see below). It lets you flip switches, press buttons, turn wheels, all in a compact case. People loved it. The campaign attracted 154.926 backers, which invested $6.465.690 – quite impressive for a Kickstarter goal of just $15.000.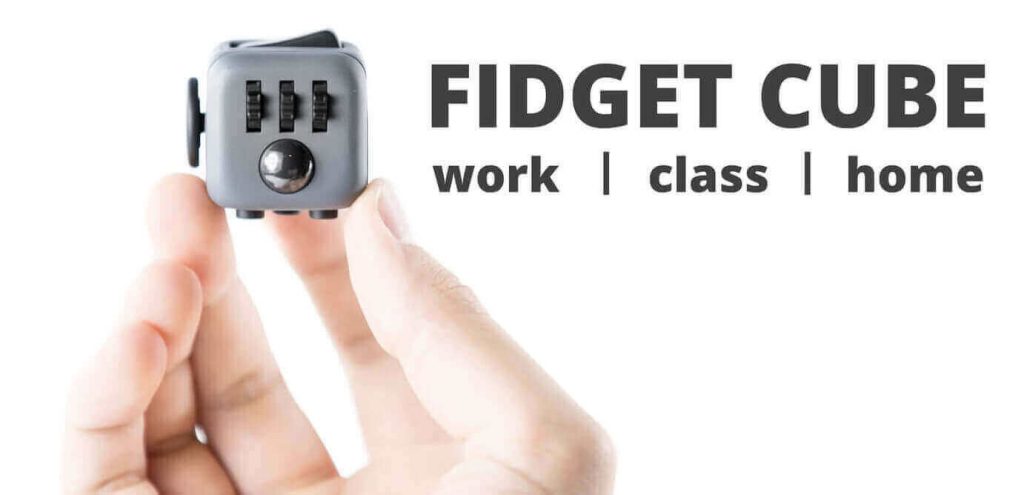 It didn't take long until the first 3d printed alternatives started popping up. Then, the clones appeared. Like the Twiddle Cube. It costs just $19.90 and comes in four different color variations. From what we can see on the pictures, it is pretty much a clone of the Fidget cube. All the buttons, wheels and switches look the same as on the original Fidget Cube. From what we can judge from the photos, it only seems to be a tad bigger.
So, a clone that costs $19.99 instead of $25? That's a no-brainer, right? Currently, we don't think so.
5 Things we Find Extremely Strange About the Twiddle Cube
If you're doing some research into the Twiddle Cube website, you see that there are some inconsistencies.
Twiddle Cube Fact #1: You can't contact the company
You will not find a single link or contact form which lets you contact the company distributing the Twiddle Cube. There's nothing on the website, nothing on their Instagram account, nothing on their Twitter account. We've even looked into the source code – nothing. So you don't know who you're dealing with.
Update 12/19/2016: You can contact Twiddlecube by mail now (contact@twiddlecube.com). So far, we didn't get a response.
Also, the website has added a company address. It's 78 John Miller Way, Kearny, New Jersey 07032 Suite 231. The landlord offers rental and co-working spaces. Currently, Suite 231, looks like this: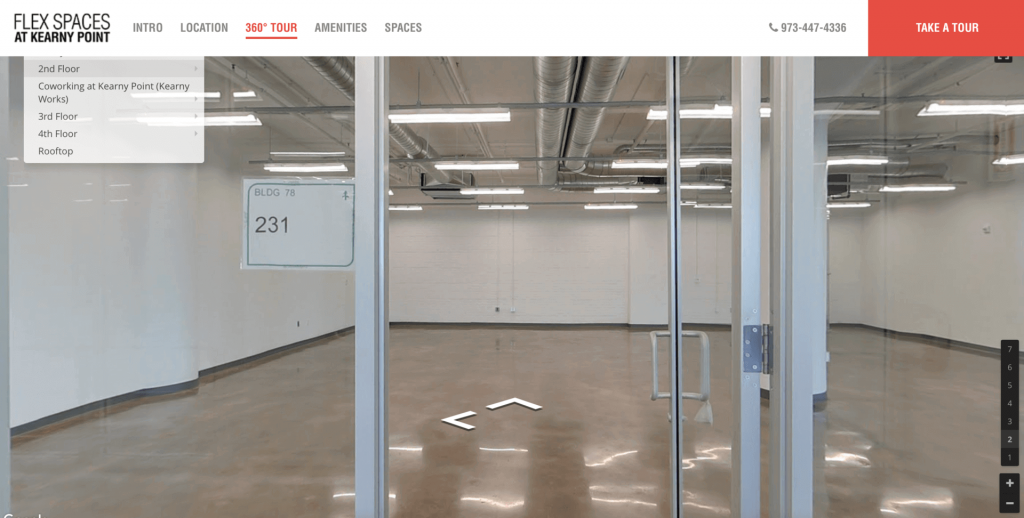 Surely, this image from the Kearby Point site could show an outdated version.
Twiddle Cube Fact #2: The Twiddle Cube company doesn't want to be found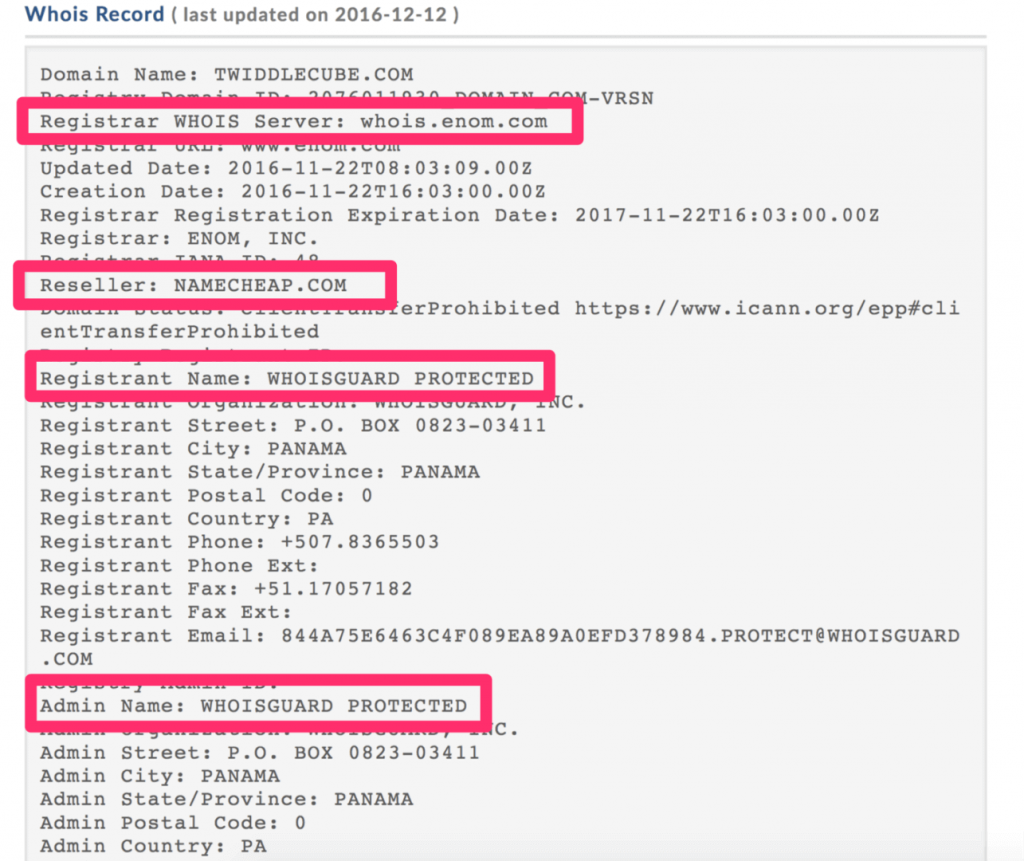 It seems the company isn't interested in giving away any contact information at all. The site was registered through domain-seller Enom, Inc. and the reseller namecheap.com. The registrant name is "Whoisguard Protected". This company resides in Panama and offers anonymity services for domain registrations, which is totally legal. But you book these guy's services only if you don't want your name to show up on
But you book these guy's services only if you don't want your name to show up on Whois services. So, why does a company try so hard to conceal their identity?
Twiddle Cube Fact #3: The site is really hard selling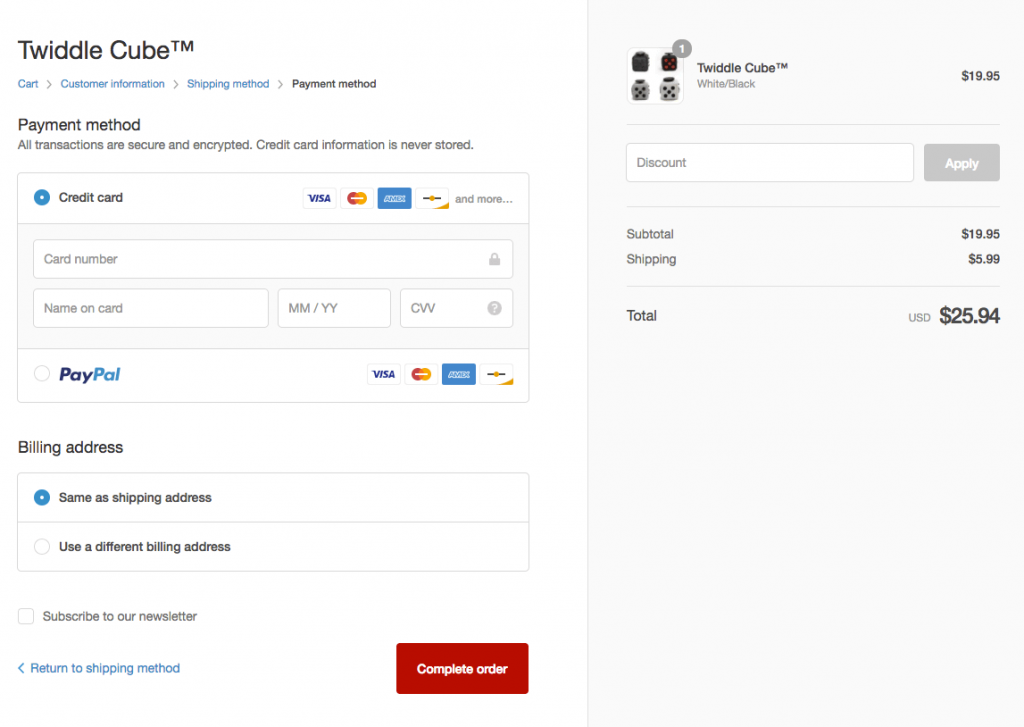 Don't get us wrong: There's nothing wrong with steering a customer to the checkout cart. But the Twiddle Cube site seems to have only one purpose: To make you buy the product as soon as possible. There are also constant pop-ups claiming that people in the US just bought a Twiddle Cube.
And if you start buying, you won't get any information about the company either.
Twiddle Cube Fact #4: They aren't crowdfunding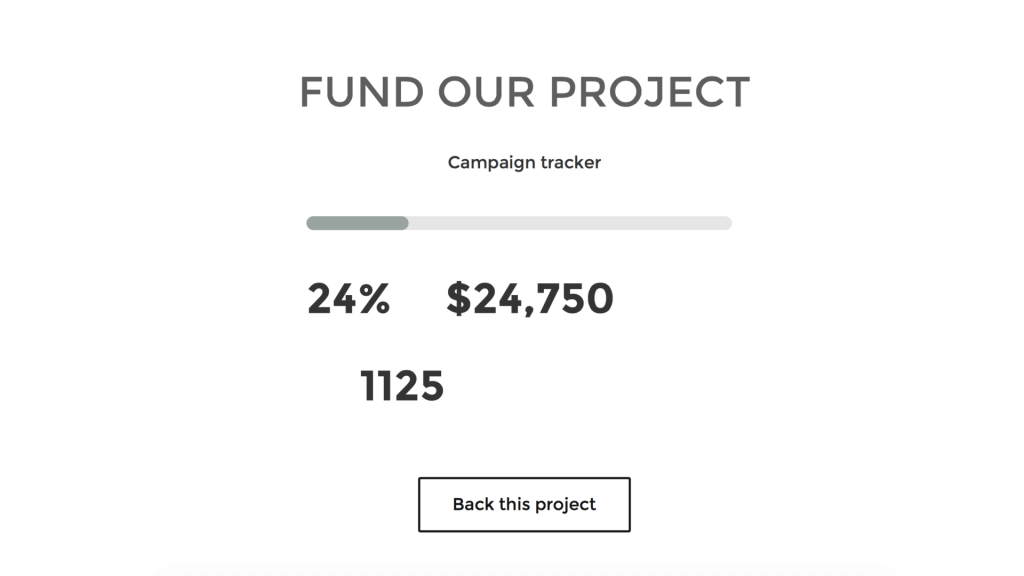 Despite giving the impression on their website (see above), Twiddle Cube is not a crowdfunding campaign. They state an amount of funding, pledges, and backers, the website also shows a campaign tracker… but the Twiddle Cube is not listed on Kickstarter or Indiegogo or any other crowdfunding platform we checked.
Update 12/10/2016: The Campaign tracker has been totally removed from the website; only after their static "counter" had jumped to higher figures for several days.
Twiddle Cube Fact #5: Trademark Troubles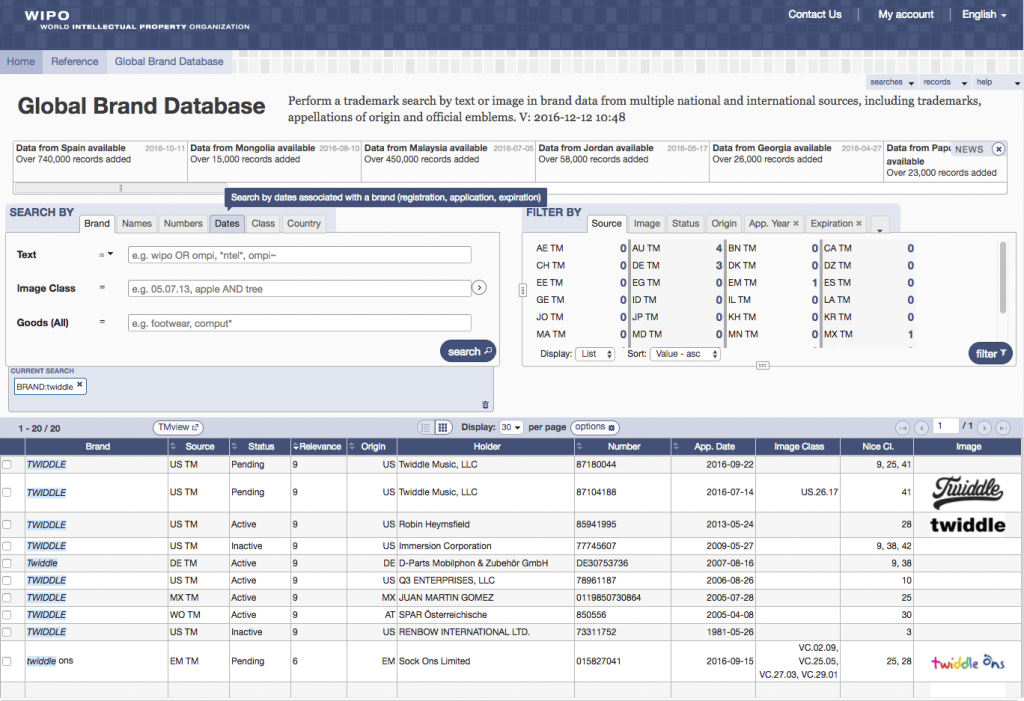 According to the Website, the Twiddle Cube is trademarked. If you do some research on the Global Brand Database, Twiddle Cube doesn't show up. Also, you won't find it in the listed US trademark databases. 

It might be the company got granted the trademark, but thanks to a lag, the data doesn't show in the databases yet.
So: Should I Buy the Twiddle Cube?
On the positive side, the site is "Powered by Shopify", which is one of the leading online commerce platforms. It usually doesn't allow anonymous or fraudulent merchants to use its services.
So, what does that mean?
Either the Twiddle Cube company is extremely clumsy in establishing trust on their website.
Maybe they have second thoughts revealing their identity because they fear repercussions from the Fidget Cube makers.
Or – and that's what the makers of the original Fidget Cube are thinking – there's a chance that scammers just collect the money and run. Here's their statement: "As we've mentioned before, many of you are aware of the scams being run that claim to have Fidget Cube for sale. (…) At this time, ANY online store, retailer, or listing on platforms such as eBay/Amazon/etc. (with the exception of our official website antsylabs.com) that is claiming to sell Fidget Cube is either selling cheap, nonfunctioning counterfeits, or accepting payments with no intention of shipping any product at all."
Until All3DP hears from the makers of the Twiddle Cube to clear up these inconsistencies, we personally will refrain from buying one.
License: The text of "Twiddle Cube: Beware of The Fake Fidget Toys" by All3DP is licensed under a Creative Commons Attribution 4.0 International License.
Subscribe to updates from All3DP
You are subscribed to updates from All3DP
Subscribe
You can't subscribe to updates from All3DP. Learn more…