Graduate students have designed and engineered the Toyota uBox, a car aimed at "Generation Z" that can be customized with 3D printing.
The result of a two-year collaboration between Toyota Motor North America and Clemson University's International Center for Automotive Research, the Toyota uBox is an electric car with a modular design and custom components.
The intended customer of a Toyota uBox is "a young entrepreneur who requires a vehicle that can provide utility and recreation on the weekend, but that can also offer office space or other career-centric requirements during the week."
In addition, because it's predicted that future drivers will have access to 3D printing technology, all of the door trims, dash bezels and even the air vents can be personalized without going to the dealer.
An online community would allow for owners to share design ideas for these elements, which they could then print and install themselves.
Toyota uBox stems from Deep Orange initiative
The rather unusual looking uBox includes an all-electric powertrain, which can also provide 110-volt AC for power tools or other devices.
Whether it's for work or play, the interior can be rearranged to suit any activity, thanks to the modular concept and a flat floor which includes sliding tracks for the removable seats.
The design also includes a glass roof which was devised by students using a set of composite carbon fiber rails, bonded with aluminum to the body.
"The roof pultrusion was something unexpected and very interesting when they first started talking about the concept," says Toyota executive program manager Craig Payne. "The fact that they were able to achieve an industry-first manufacturing technique as students speaks volumes for this program."
This project is part of Toyota's "Deep Orange" partnership which is designed to immerse students in every aspect of automotive development.
Toyota exhibited the uBox on 12 April at the Society of Automotive Engineers World Congress and Exposition at the Cobo Center in Detroit.
(Source: Toyota Corporate)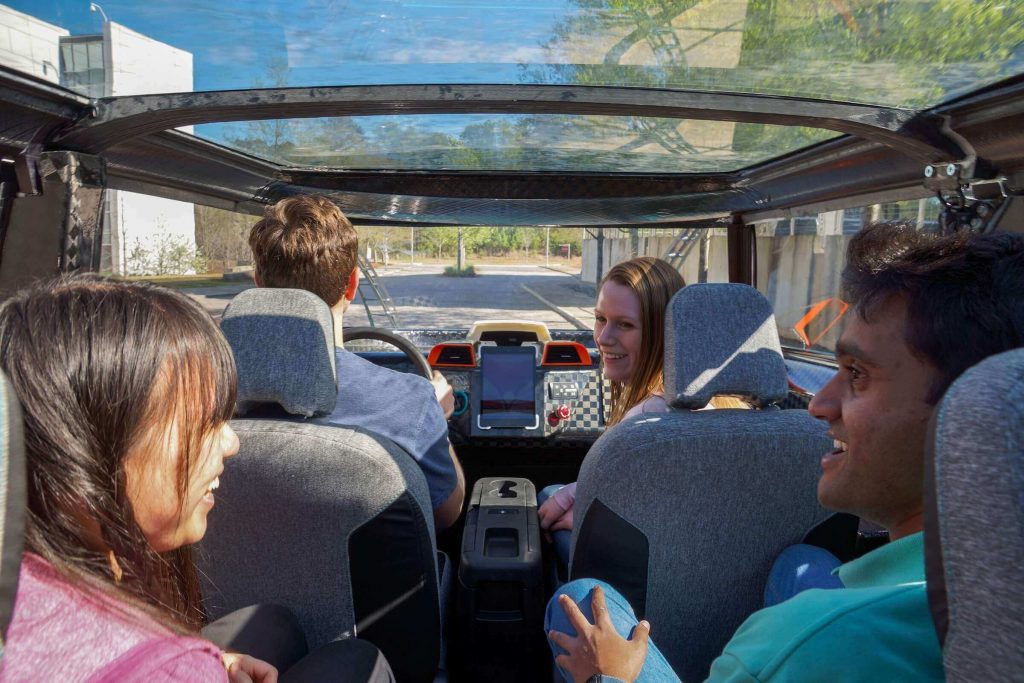 License: The text of "Toyota uBox is Student-Designed Car of the Future" by All3DP is licensed under a Creative Commons Attribution 4.0 International License.
Subscribe to updates from All3DP
You are subscribed to updates from All3DP
Subscribe
You can't subscribe to updates from All3DP. Learn more…