Imagine listening to a street musician. The groove is great, and you'd like to chime in with a nice little melody… but how? Here's when a battery-powered synth like the OKAY is great.
The OKAY synth is a fully 3D printed DIY synthesizer. It has an octave switch, which helps you to reach these higher and lower notes (6 octaves, all in all). It is equipped with a volume knob, which also turns the machine on and off. A speaker is also part of the deal. Can you tune the little beast? Yes, by fiddling with some potentiometers.
But that's pretty much it with any comfort features. Does it have a headphone output? No, but you could add one if you know some basic electronics. Does it have an envelope to shape the sound? No. Filters? Nada. Modulation? Don't even think about it.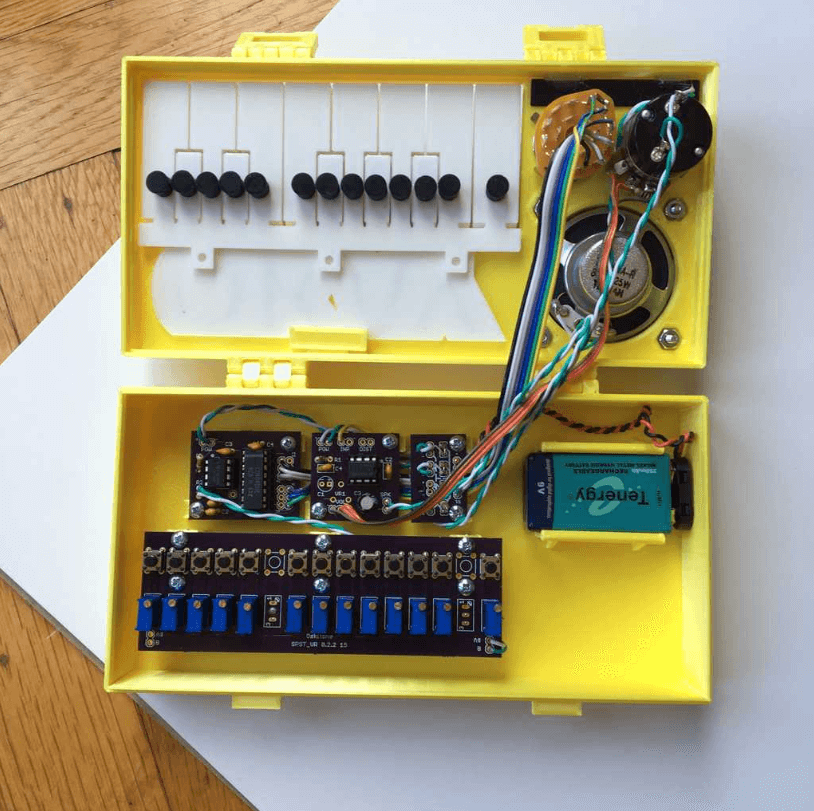 As you can see, the case, the knobs, the speaker grill, the battery compartment for a 9-volt brick, the joints, even the keys are 3D printed. If you open the case, you see a small PCB with tact switches and small potentiometers.For all synth and DIY buffs here: The main keyboard component leads to a board with a 555 timer and a CD4040 frequency divider. The sum then goes into an LM386 amplifier. This is an extremely easy and efficient way to build a DIY synthesizer.
The chip is capable of producing a wonky square wave, so expect the likeness of a cheesy transistor Farfisa organ (but cheesy in a good way). The synth is monophonic, so you can play one note at a time.
Here's how it sounds:
Don't Expect a Sonic Miracle, but a Fun Project
Although the sonic limitations, this little synth is nothing less than astounding. The clicky responsiveness of the keyboard looks great, and the prospect of printing it in different colors makes the whole DIY project very appealing.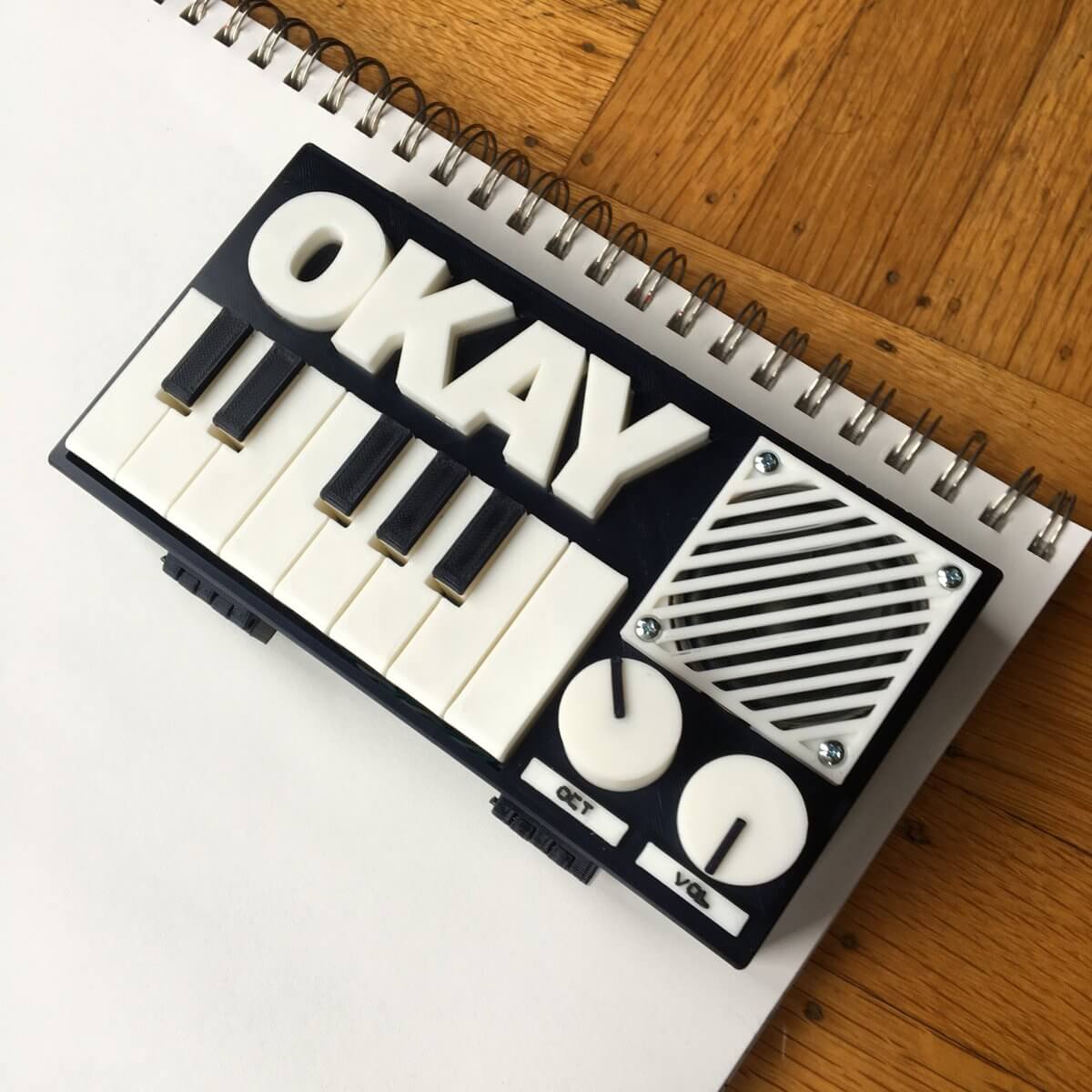 You can order all the DIY components from the manufacturer for $49. Everything else has to be 3D printed. You can download the printable parts from Thingiverse. Printing them shouldn't be difficult. If you don't have access to a 3D printer, you can order the files from a professional 3D printing service (To get the best price, please continue here).
As an alternative, you can order a kit or even an assembled version from Oskitone itself. But beware: With a price tag of $150, the assembled OKAY synth doesn't come cheap. For that kind of money, you already get a Korg Volca, which sonically has a lot more to offer.
(Source: Hackaday)
License: The text of "This DIY OKAY Synthesizer is Fully 3D Printed" by All3DP is licensed under a Creative Commons Attribution 4.0 International License.
Subscribe to updates from All3DP
You are subscribed to updates from All3DP
Subscribe
You can't subscribe to updates from All3DP. Learn more…