Designer Bartlomiej Gaczorek has created a novel 3D printed face mask for children. Designed in Netfabb and printed using Sinterit's desktop SLS 3D printer, the Lisa, the mask protects its wearer from air pollution.
With the effects of air pollution becoming an ever increasing known and living reality for some in the world's urban centers in mind, designer Bartlomiej Gaczorek has developed a 3D printed mask for children.
To design a face mask for children though, requires a little more nuance than simply scaling down an adult size mask. Instead, Gaczorek also had to ensure that the mask was light-weight and could be worn during vigorous activity. Anyone with children will attest to their uncanny ability to always be moving, and fall over when doing so, thus the necessity for a sturdy design. Last but not least, the masks were given an appealing colorful finish.
Dubbed 'brifo', the design of the masks include superhero and fairy front parts. Gaczorek used Sinterit's Lisa desktop SLS 3D printer to fabricate the parts. This enabled him to print the basic elements of the masks, which were then further treated and finished off with paint.
The varied material options for the Lisa also contributed toward Gaczorek's masks. Tough PA12 nylon results in durable and tough parts, while flexible TPU allows for the printing of adjustable parts that bend.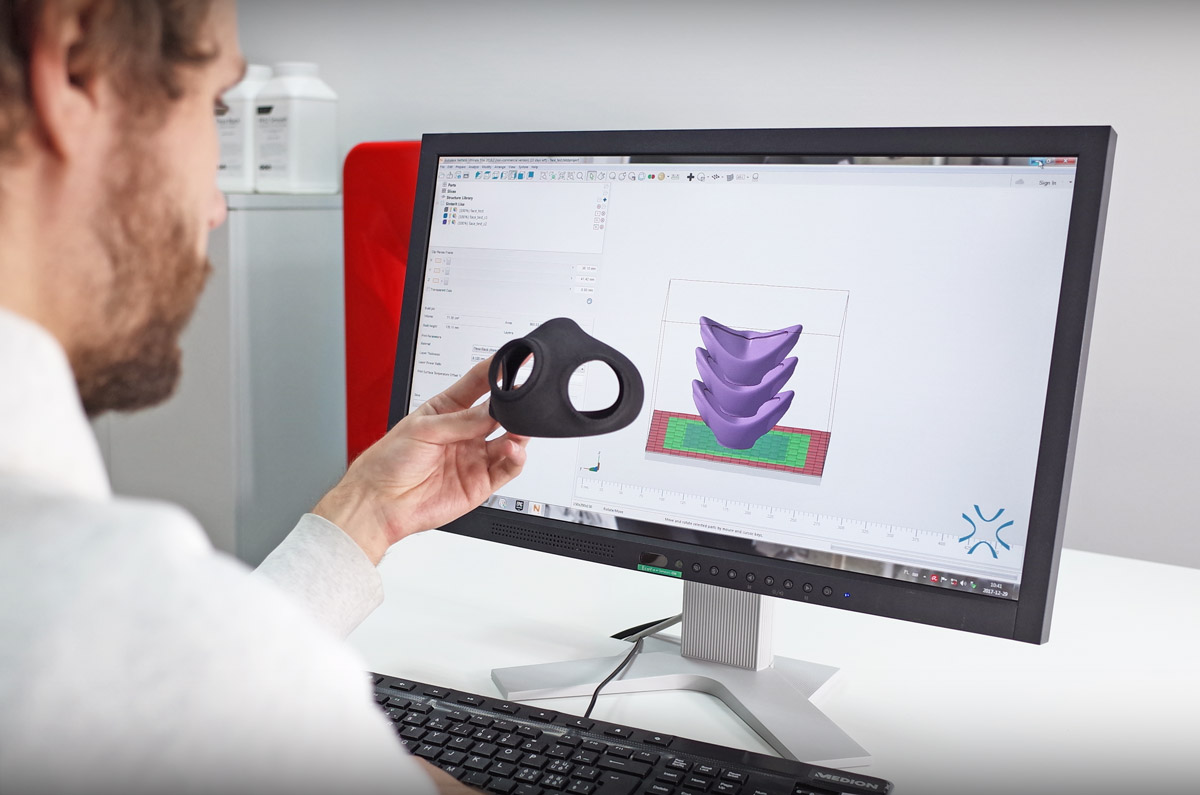 The creative process on Autodesk Netfabb. (Image: Autodesk Netfabb)
From Netfabb to Sinterit
Additive manufacturing software Autodesk Netfabb was used to streamline the workflow and go from 3D model to printed parts. The preparatory process was considerably sped up using the software.
For 'brifo', Gaczorek utilized Netfabb to create the slimmed-down design with a specific focus on the internal lattices. This allowed for an overall lighter model that retained both functionality as well as durability.
"My common workflow, from idea to prototype, comes through CAD design, exporting, hollowing, infilling, and nesting inside the printer's build volume," says Bartlomiej Gaczorek. He continues "Until now I had to use different software for almost every operation. Repeated imports and exports are not only frustrating, but could corrupt the final output file."
Autodesk Netfabb and Sinterit are neatly integrated. That means designers are able to preview their available print workspace by selecting the Lisa 3D printer from a drop-down menu.
Gaczorek added:
"The most interesting thing about the Netfabb Ultimate is inside. The repairing, hollowing, and lattice infilling algorithms are simply amazing... A solid piece can be hollowed and filled with crystal-like lattice structures and vents for removing unsintered powder can be added in few simple steps. This reduces the final weight and material consumption by 50 per cent as compared to a solid part."
No word on if the masks will ever reach production for consumer use, but as a case study on the effectiveness of Sinterit's potentially game-changing SLS machine and it's integrations, the project is pretty compelling.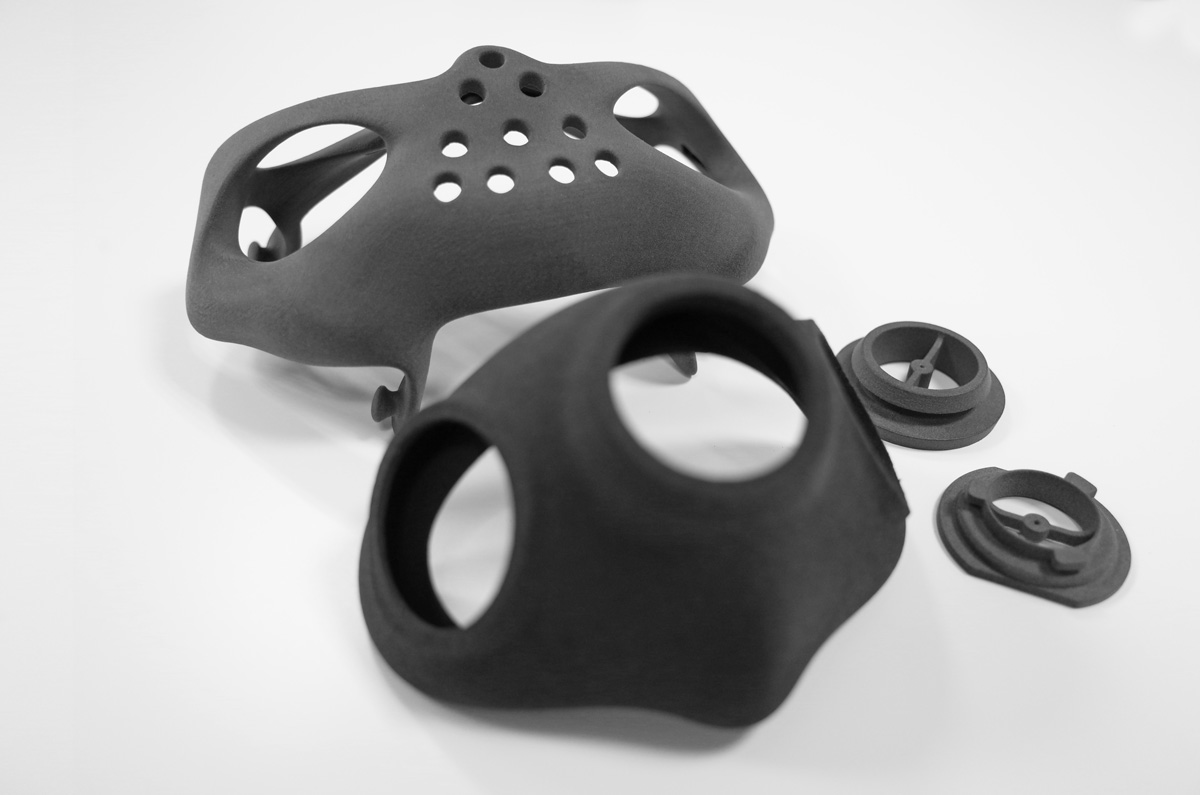 Mask prototypes. (Image: Sinterit)
License: The text of "Sinterit Lisa Printed Masks Helps Protect Kids from Pollution" by All3DP is licensed under a Creative Commons Attribution 4.0 International License.
Subscribe to updates from All3DP
You are subscribed to updates from All3DP
Subscribe
You can't subscribe to updates from All3DP. Learn more…