Two New Zealand artists collaborated to create Terminus, a "five-part immersive experience" at the National Gallery of Australia. Their work blends physical art with virtual reality and creates some interesting results. 
Illustrator Jess Johnson and videographer Simon Ward are two New Zealand-based artists who collaborated on a new exhibit for the National Gallery of Australia (NGA) called Terminus.
The exhibit distorts traditional boundary spaces. That is to say they're blending virtual reality and physical artwork. The Terminus installation is commissioned by the NGA and the Balnaves Foundation. It's part of the Intervention series.
"The Intervention series is about bringing contemporary art to the forefront of what the National Gallery is offering to its audience… This is work that you have probably never seen here before or expected to see here," curator Jaklyn Babington explains.
That's certainly the case with Johnson and Ward's work, which the NGA website describes as "a mysterious universe of alien architecture populated by humanoid clones and cryptic symbols, explored via a network of travellators and gateways."
Creating this exhibit was a laborious task. Johnson had spent seven years drawing an imaginary world in two dimensions. Ward turned these illustrations into 3D. On top of this is the added layer of VR which adds another plane to the work. The result is a five-part immersive experience, first of its kind exhibit at NGA.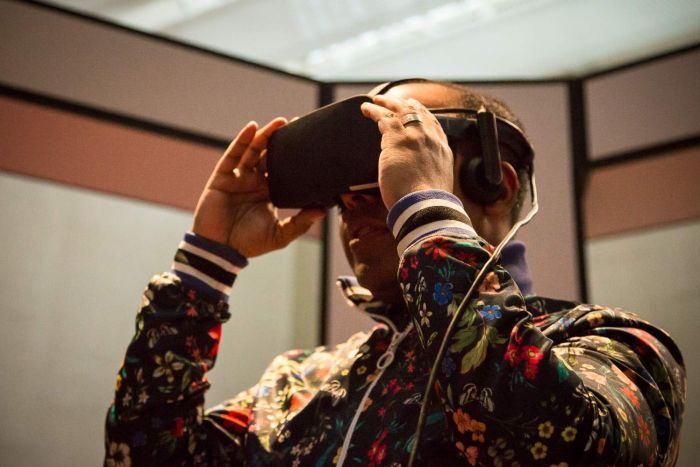 Virtual Reality Makes it to National Gallery of Australia
Due to the nature of Terminus, it is an extremely interactive exhibit. Visitors are presented with a "choose-your-own adventure" quest. They pay through time and space and visit five distinct realms.
These realms are called, Fleshold Crossing, Known Unknown, Scumm Engine, Gog & Magog and Tumblewych. Bugs, body horror and wormholes are prominent throughout.
Ward adds: "There was an older couple who did the experience together… in the scary bits they held hands and it was really great seeing them go on this amazing journey."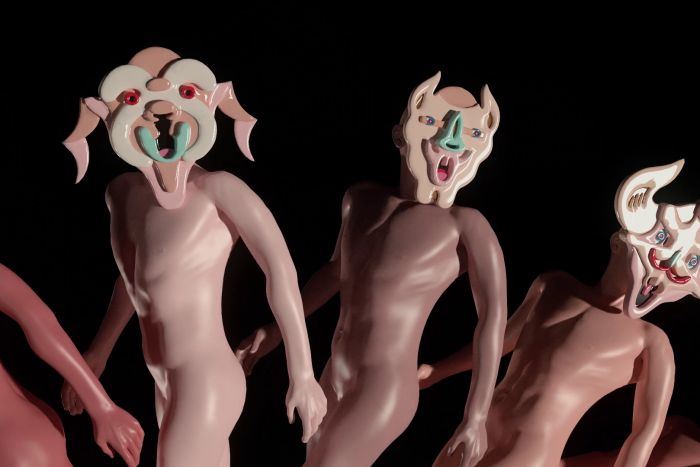 But, how do the artists themselves feel about the futuristic technology used within their collective work? "As an artist, I'm really excited by the psychological implications of being able to position an audience essentially within my work. I think VR is the most effective conduit from one brain to another that's ever existed. With VR you can seduce someone into accepting an entirely new reality," explains Johnson.
The exhibit will be on show at the NGA from 5 May until 26 August 2018. Check out the National Gallery of Australia website to find out more and read an interview with Johnson and Ward.
Source: ABC News

License: The text of "Terminus Exhibit at the National Gallery of Australia Blends VR with Physical Art" by All3DP is licensed under a Creative Commons Attribution 4.0 International License.
Subscribe to updates from All3DP
You are subscribed to updates from All3DP
Subscribe
You can't subscribe to updates from All3DP. Learn more…